The New-Zealand born actor, Karl Urban is famous for his role as Dr. Leonard 'Bones' McCoy in the hit series Star Trek and The Lord of the Rings. Besides, the credit to his fame goes to other blockbuster movies such as Hercules: The Legendary Journeys, The Chronicles Of Riddick, and Doom. He played the recurring role of Cupid and Julius Ceaser in 'Xena: Warrior Princess' alongside Lucy Lawless from 1996 to 2001.
Almost every fan of Karl Urban knows the fact that he was once a married man. He was in a marital relationship with makeup artist Natalie Wihongi from 2004 to 2014. During their togetherness, they welcomed two sons together. Here, in this article, get to know some unknown facts on one of Karl Urban's sons with Natalie Winhongi, Hunter Urban.
Karl Urban's Eldest Son With Natalie Wihongi
Hunter Urban is the eldest son of Karl with his former wife, Natalie. Natalie gave birth to Karl Urban's son, Hunter, before their marriage on 16 December 2000 in Auckland, New Zealand. The ex-couple married only some years after the birth of their first child, Hunter Urban.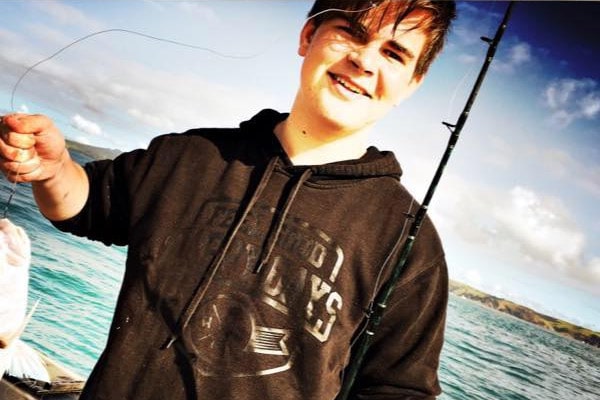 Despite being the son of a famous personality, Hunter Urban's childhood days were just like normal people's kids. Karl did not let his popularity affect the life of his son. Hunter attended Kristin School for his primary education and then joined Western Springs College for his further education.
After completing high school education, Karl Urban's son, Hunter, enrolled at the University of Auckland in 2019. Currently, he is living in Auckland with his dad and continuing his university education.
Hunter Urban's Profession
Being an offspring of a multi-millionaire father, a person does not need to worry about money and struggle for daily needs. However, it seems like Karl Urban's son, Hunter Urban, wants to earn and make a name independently.
According to the Facebook profile of Hunter Urban, he worked as a sales assistant at Smart Marine, Westhaven, from November of 2017 to May 2018. He might have joined another job after leaving the previous one. However, Karl Urban and Hunter have not disclosed it for now.
Nevertheless, it seems like Hunter Urban is living a bling life away from the media reach. We hope he is doing great in his profession and getting full support from his parents.
Has A Younger Sibling
Aforementioned, Karl Urban is blessed with two sons with his estranged wife, Natalie Wihongi. Besides Hunter Urban, Karl Urban has another son with Wihongi, five years younger than Hunter. The parents of Hunter Urban welcomed his younger brother, Indiana Urban, in 2005.
Both Urban siblings, Hunter and Indiana, love to spend their time together. They go fishing and travel around with their mom and dad together. Seeing the pictures available in the media, it seems like Hunter has a great brotherly bonding with his junior, Indiana 'Indy' Urban.
Enjoys Spending Time With His Father
Karl Urban rarely shows off his son to his fans on his social networking handles. But, when he does, he is seen hanging around different places with his boy. The father-son duo mainly loves fishing and traveling around the globe during their vacations.
View this post on Instagram

Furthermore, Karl Urban's main priority is always his kids. He takes his son Hunter to the set as much as he can. Whenever Karl has some action stuff in the movie set, he takes Hunter along. Karl Urban feels blessed to have a son who is of the age who can appreciate his works and understand him well.
Besides having a keen interest in fishing and traveling with his family, Hunter is an avid lover of arts and dogs. He often shares his artistic works via his Instagram. Moreover, he also posts pictures of his dog quite often.
Name Meaning: Hunter Urban
The unisex name Hunter is of English origin. It means the one who hunts.
Explore more on eCelebrityBabies and get updates on Celebrity Babies, Celebrity Parents, Celebrity Siblings, and More.