Allen Ludden was one of the famous television personalities of his time. He was an emcee and a game show host mostly known for hosting the game show named 'Password.' Before joining the American Entertainment field as a host, Ludden even served in the US Army as an officer in charge of entertainment in the Pacific theater. He received a Bronze Star Medal before being discharged with the rank of captain in 1946.
Allen Ludden is also famous for being Betty White's last husband. Sadly, he passed away on 9 June 1981 at the age of 63 in Los Angeles. Ludden left behind his wife of 17 years, Betty White, and three children from his first marriage with Margaret McGloin. Here, know where all of actor Allen Ludden's children, David Ludden, Martha Ludden, and Sarah Ludden are in the present.
Allen Ludden's Son, David Ludden, Is An Author And Teacher
Before marrying the legendary actress, Betty White, Allen Ludden was in a marital relationship with Margaret McGloin. Ludden and McGloin took the wedding vows on 11 October 1943. Five years after their wedding, they welcomed their first kid, whom they named David Ludden, on 15 March 1948.
Allen Ludden's son, David, was a fifteen-year-old boy when his dad married the Golden Girls star, Betty White. Although his step-mother is an extremely notable woman, he lives a rather normal and quiet life. However, according to some sources, the eldest son of Allen Ludden is a history teacher and an author.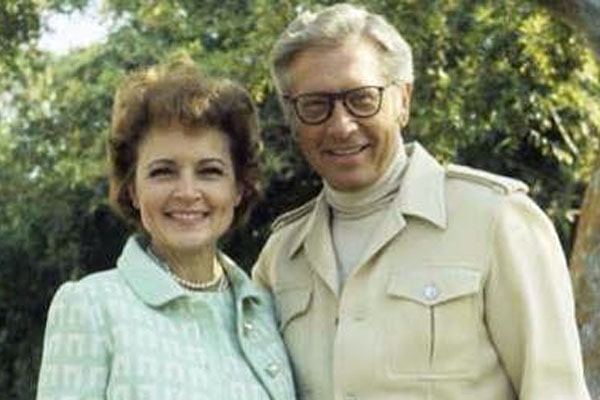 Late Allen Ludden's son, David, received his Ph.D. from the University of Pennsylvania. Previously, he served as a professor of History in his alum from 1999 to 2008. After that, he joined New York University as a professor of Political Economy and Globalization.
Ludden's areas of interest are agrarian conditions, economic development, health environments, inequality, and social conflict. The ex-president of the Association for Asian Studies, David, has written a couple of monographs. Some of them are India and South Asia: A Short History, and Peasant History in South India. For his impressive career, Ludden has received numerous awards. Ludden received awards from the National Endowment for the Humanities, American Council of Learned Societies, and the John Simon Guggenheim Memorial Foundation.
Second Born Of Allen Ludden, Martha Ludden
Allen Ludden's eldest daughter with Margaret McGloin, Martha Ludden, is their second child. Margaret gave birth to Allen Ludden's daughter, Martha, in 1950, two years after David Ludden's birth. She was quite young when Betty joined their family as their step-mother.
According to sources, Martha's relationship with both her father and stepmom, Betty, was not good. The father-daughter relationship was already difficult from the beginning, and Betty's addition to the family fueled the fire between them. Martha always debated with her father till his last breath for marrying White and made his life like hell. As a result, she is reportedly dead to her step-mom, Betty White.
ALSO READ: Actor Anson Mount's Children With His Wife Darah Trang
It is still a mystery if Allen Ludden's daughter, Martha, ever salvaged her relationship with her step-mom, Betty White. However, we know that she received her Juris Doctorate from Suffolk University Law School in 1989. Similarly, Martha completed her BA in English Language and Literature from San Jose State University.
The member of DCBar, Martha Ludden, is currently an independent legal service professional. She is a volunteer attorney at AARP, Legal Counsel for the Elderly. Before this, Martha provided her legal services in various other law firms, including NAMI-DC, University Legal Services, and Clearly & Komen, LLC.
Allen Ludden's Other Daughter, Sarah Ludden
The youngest daughter of Allen Ludden with Margaret McGloin is Sarah Ludden, born in 1952. She was very young when her biological mom, Margaret, died in 1961 from cancer, and Betty White joined her family as her step-mom. So, unlike Martha, it was easier for Sarah to be close to her step-mother and accept her as her mother. Reportedly, she still shares a great bonding with Betty White.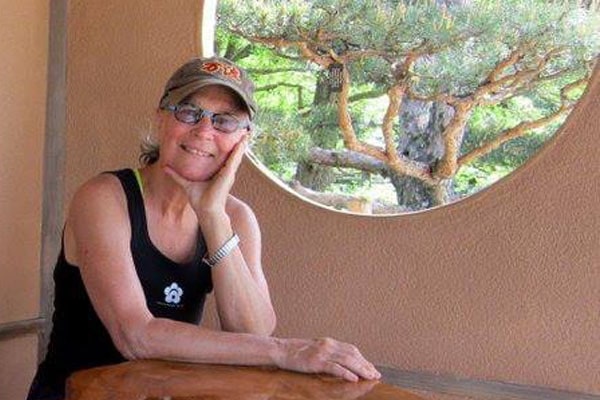 Like her elder siblings, Allen Ludden's daughter, Sarah Ludden, is also secretive about her private life. But, she grew a passion for athletic activities, including karate. At first, Sarah began a career as an audiologist and a dancer. But later, her increasing inclination for martial art led her to flourish a career in karate. So, Sarah joined Thousand Waves Martial Arts & Self-Defense Center, where she learned karate and began teaching the second martial art.
Sarah Ludden served as a co-founding director and head instructor for more than a decade with her partner, Nancy Lanoue in Thousand Waves. But after 2019, she stepped away from a teaching schedule. However, she still participates as an active training member. As for now, Sarah lives a peaceful life at her home in Chicago, Illinois.
Explore more on eCelebrityBabies and get updates on Celebrity Babies, Celebrity Parents, Celebrity Siblings, and More.