Justin Theroux is an exceptionally versatile actor who occasionally plays lead roles in feature films and TV shows. He is performing both comedies and dramas with equal dedication ever since he debuted in the film industry. Some of the acclaimed films and TV series played by Justin Theroux include American Psycho, The Girl on the Train, The Leftovers, and Lady and the Tramp. Besides, Theroux is also an equally successful director and screenwriter.
The handsome hunk, Justin Theroux, is one of the three kids of author Phyllis Grissin Theroux and lawyer Eugene Albert Theroux. He has a brother named Sebastian Theroux and a sister, Elizabeth Theroux. Here, in this article, we will be tailing the life of Justin Theroux's brother, Sebastian Theroux, who has worked in various acting projects. Please stick with us till the end to know them all.
Justin Theroux's Brother Also Worked In Film Industry
Though Justin Theroux's parents did not try their hand in the film industry, most of their youngers are in it. Justin Theroux's uncle, Paul Theroux, is a writer who has authored numerous fictions that were transformed into feature films. Similarly, his cousins, Marcel Theroux and Louis Theroux, are also famous for their contribution to showbiz as filmmakers. Likewise, the good-looking and dashing Justin Theroux's brother, Sebastian, also worked on several acting projects as a production assistant.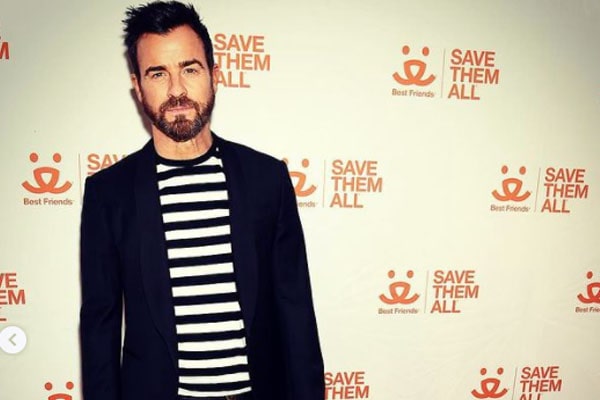 Some of the TV series in which Justin Theroux's brother, Sebastian has worked includes Quantico, Gotham, The Americans, and many more. Moreover, Sebastian has a great look and personality, just like his celebrity brother. So, there might be chances that he also might debut in the film industry as an actor soon. Who knows, soon, we might see him acting alongside his brother, Justin Theroux.
ALSO READ: Jenny Slate's Sisters, Abigail Slate, And Stacey Slate
Sebastian Theroux Was Once Arrested For Drug Possession
It might surprise you to hear that once the Virginia police arrested Justin Theroux's brother, Sebastian Theroux, on 23 April 2010. Radar Online exclusively revealed that Justin remained mum about his small brother Sebastian's arrest for driving under the influence and possession of cocaine. He was also convicted of possession of Lisdexamfetamine, a stimulant to treat ADHD.
View this post on Instagram

Albemarle County Police Department's Madeline Currott told Radar that police officers stopped Justin Theroux's brother at 1:11 am on 23 April 2010. Sebastian was twenty years old at the time. Reportedly, it was Sebastian's second DUI offense within a five year period. He was held him on a $3K bond.
Six months after his arrest on 7 October 2010, Sebastian Theroux appeared in Charlottesville-Albemarle Drug Court. There, he entered a guilty plea and denied his right to a trial. The court ordered Sebastian to complete a drug court program, which he successfully completed in November 2011. Some days later, the judge dismissed the charges.
Justin And His Brother Loves To Hang Out Together
The tall and handsome hotties, Justin and his brother, Sebastian, sometimes show up in public together. Though the Theroux brothers do their best to escape the media paparazzi, they get caught by the media's prying eyes sometimes.
In 2013, Sebastian and Justin were once spotted together rambling through New York City. Though they have an age difference of seventeen years, it seemed like their taste in clothing is the same. The Theroux brothers were wearing leather jackets and matching jeans.
Though Justin Theroux and his brother love to hang out together, it seems like they prefer to keep it far from media reach. They rarely share their photos of having brothers' time together on their social media handles. Nevertheless, Justin and his brother are enjoying their brotherhood behind the camera. But we hope to see Sebastian Theroux soon shining out in the American Film Industry together with his brother.
Explore more on eCelebrityBabies and get updates on Celebrity Babies, Celebrity Parents, Celebrity Siblings, and More.