Alvin Gentry is a well-known name in the NBA; if you have not stumbled across his name at least once, chances are you are not a basketball fan. After a frustrating run of defeats, the 66-year-old is currently the associate head coach for the NBA team Sacramento Kings. He has led five NBA teams until now and is showing no signs of stopping.
Born on November 5, 1954, Alvin grew up in a big family. So, it is almost a given that most of his life remained pretty lively due to this. We already know a lot about this NBA great's professional sides of things, but there are not many talking about his family. Considering this, we have made a short article dedicated to his siblings.
To know more about them, don't forget to stick to the end of the article.
Alvin's Parents Bulah Gentry And G.H. Gentry Have Six Children
Bulah Gentry and G.H. Gentry are parents to six wonderful children. They were married together for 63 years before Bulah's death in 2005. The couple gave birth to their first child Lois Hoskins in 1951. Their other children followed soon with Eddie Gentry being the eldest son. Alvin Gentry is the fourth born in the family and was always mama's favorite. The other Gentry siblings include Rickie Gentry, Steve Gentry, and Loretta Milburn.
Both Bulah and G.H, Alvin Gentry's parents, did an excellent job of raising their kids well. Even though they had six children to raise, they did an excellent job of raising them. G.H. worked in a bakery, as a school janitor, and at a polyester mill factory and was a deacon for 67 years at Maple Springs Baptist Church. And Bulah was a grade-school cafeteria worker and cleaned homes. They had to work tirelessly so that all of the Gentry kids did not lack any nourishments.
READ MORE: Meet Both Of NBA Coach Jason Kidd's Sisters Kim Kidd And Denise Kidd
All Of The Gentry Siblings Are Pretty Close To Each Other
Although all of the Gentry kids are now in their sixties, they are still pretty close to each other. They can be seen hanging out together on many special occasions. From celebrating birthdays to enjoying special get-together, the Gentry family has been exemplary in terms of the sibling bond. All six of them are especially attached to each other, and nothing seems to diminish it.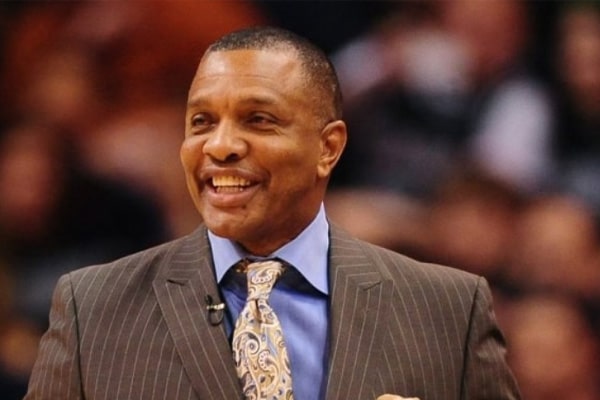 Now at the age of becoming grandparents, all of them are still having a wonderful life as a close family. We, as fans, hope to see them share this unbreakable bond throughout the rest of their lives.
Alvin Gentry's Siblings Follow NBA Closely
Alvin Gentry's siblings follow the NBA pretty closely. Throughout his 30 year adventure in the sport, he has been getting all the love and support from the family. His eldest sister Lois mostly record his games and watches it if he wins because she does not like to see her little brother lose.
Before his first NBA title in 2015, Alvin Gentry's siblings gave an exclusive interview regarding their interest in Gentry's games. Lois even went to watch the Western Conference semifinals at Memphis with her son Derrick Hoskins. Alvin's other sister Loretta Milburn, and her husband, J.R. Milburn, of Mitchellville, Md., also traveled to Cleveland for Games 3 and 4 of The Finals.
Overall, all of Alvin's siblings are fully supportive of his work and will continue to support him throughout his career.
Explore more on eCelebrityBabies and get updates on Celebrity Babies, Celebrity Parents, Celebrity Siblings, and More.