If you are a basketball fan, the name Jason Kidd rarely needs an introduction. The 47-year-old is a player turned coach who has been in the game for more than two decades. He recently won his second NBA title and first as an assistant coach with the star-studded NBA team LA Lakers.
As exquisite as his professional life, his personal life has also seen many ups and downs. He has married twice and has seven children. While his controversies surrounding his first wife, Joumana Kidd, are still fresh, his three kids with Joumana have grown up like a charm even with their parents' differences. Jason Kidd's daughter Jazelle Kidd is one of his three kids with Joumana, and we have gathered some interesting facts about her that may take you by surprise.
Jazelle Is Very Close To Her Twin Sister
Jazelle was born on September 26, 2001, along with her twin sister Miah Kidd, both of them are inseparable and spend most of the time together. From traveling to partying, the Kidd twins are always attached to each other. The two are immensely attached to each other and like to call themselves their best friends. Both are now all grown up, but their sisterly bond with each other has not diminished even in the slightest.
View this post on Instagram

As for their facial similarities, even though they are twins, Jason Kidd's daughters are visually separable. The two sisters are likely to be bonded with each other throughout their life. We, as fans, also want them to stay as they are right now. Let's hope they will always be each other's best bud. Apart from Miah, Jazelle has one sibling and four half-siblings: Trey Jason Kidd, Jason Kidd Jr, Cooper Anne Kidd, Chance Kidd, and Noah Grace Kidd.
Jason Kidd's Jazelle Is Into Dancing
While her father is known for his commitment to the field of basketball, Jazelle seems to be quite fond of dancing. The 19-year-old shares a lot of her dancing sessions on her Instagram handle. She is also not taking it as a flinch. The young Kidd is looking more than promising as a dancer, and it will take no time for her to be an amazing dancer.
Jazelle must be getting full support from her actress mother and her father Jason as well. As long as she is getting full support from her family, she is deemed to be successful. But we can not say for sure that she is going to be a dancer, so let's hope we will soon see her shine in whatever path she chooses pretty soon.
ALSO READ: Judah Victoria Marley, Facts About Ziggy Marley's Daughter
Jazelle Is Pretty Active On Social Media
In contrast to her father's privacy regarding his personal life, Jazelle is pretty active on social media. From sharing pictures of her travels to sharing some precious moments of her life, Jason Kidd's daughter Jazelle is very fond of social media platforms like Instagram.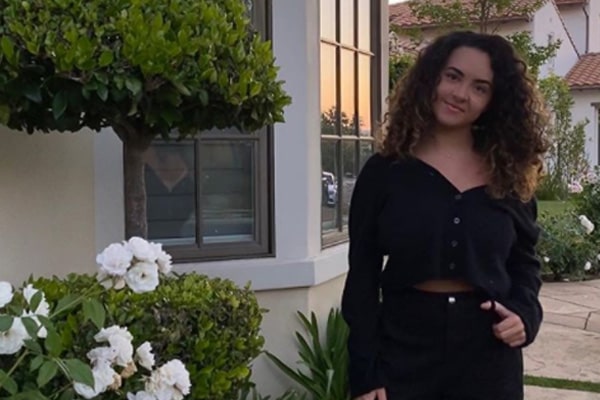 Jazelle's Instagram account features some of her stunning looks along with her sister Miah. Overall, Jazelle seems to enjoy her life, even with all the attention she gets from social media platforms.
Name Meaning: Jazelle Kidd
Jazelle is the name of American origin. The primary meaning of Jazelle is 'Pledge.' It is the Americanization of the French name Giselle.
Explore more on eCelebrityBabies and get updates on Celebrity Babies, Celebrity Parents, Celebrity Siblings, and More.