NBA Hall of Famer Jason Kidd is a father of seven wonderful children from his two marriages. Jason married his first wife, Joumana Kidd, in 1997, and together they are parents to three children. Jason is famous for his incredible run in the NBA and his fairytale runs to win the NBA at the age of 38. while many of us already know his exploits in the NBA, there are not many talking about him as a parent.
Considering Jason's parenting, we have accumulated some interesting facts about Jason Kidd's daughter Miah Kidd. Miah was born on September 26, 2001, to Jason and Joumana and has grown up like a charm. If you are interested to know more exciting facts about her, stick to the end of this article.
Miah Kidd Has A Twin Sister
Miah Kidd was not the only Kidd that was born to Jason and Joumana on September 26, 2001. She also has a twin sister going by the name Jazelle Kidd. The twin sisters, Jazelle and Miah, are really close to each other and spend a lot of their time together. They are more than just twins; they are each other's best friend. Both of them are Jason's eldest daughters and are now adults.
View this post on Instagram

Miah and Jazelle are inseparable since childhood, and as things stand right now, they are not separating from each other any time soon. While both of them have facial similarities, they are fairly distinguishable, making it easier for everyone to know which one is who. As for Miah's interest, she seems to be quite fond of modeling, but only time will tell which path she will follow.
ALSO READ: Everleigh Rose Smith Soutas, Facts About Savannah LaBrant's Daughter With Ex-boyfriend Tommy Smith
Jason Kidd's Daughter Miah Loves Traveling
Another thing Jason Kidd's daughter Miah is fascinated about is traveling. She spent a lot of time traveling with either friends or her twin sister before the pandemic. So, traveling must have been a major missing after the pandemic hit. Her Instagram account is full of pictures that showcases her travels around the country.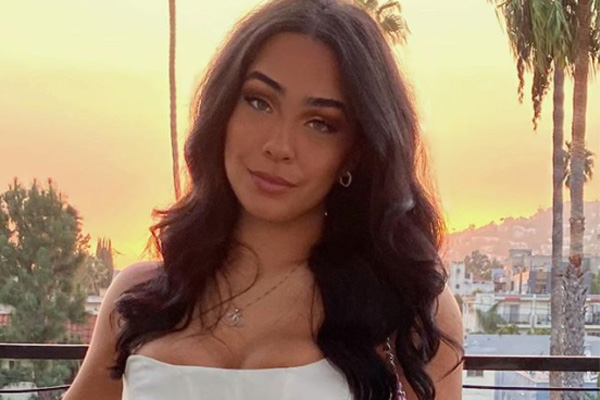 Miah's most travels include the coastal areas and beaches. From spending time with family and sister to enjoying her life, she sure is living a wonderful lifestyle. As soon as the pandemic is over, we are certain to see more of her fabulous pictures of traveling and enjoying as a free spirit.
Miah Is Very Close To Her Dog
Jason Kidd's daughter Miah Kidd is very close to her doggo, Teddy. She spends quite a lot of time with Teddy. She can be seen from cuddling to just randomly spending quality time with Teddy. The two certainly seem to enjoy each other's company quite a lot.
Even though dogs have quite a small lifespan as compared to an average human, let's hope we get to see these two together for many more years to come.
Miah Has Six Siblings
With altogether seven children, the Kidd family sure is pretty large. Apart from his six children from two marriages, Jason also has a love child called Jason Kidd Jr. Kidd Jr is also very close to his half-siblings. The other siblings in the family include Miah's twin sister Jazelle and her elder brother Trey Jason Kidd.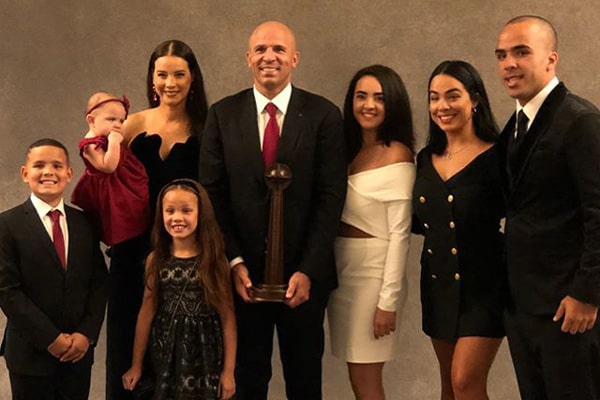 As for Miah's other half-siblings, she has three from her father's second marriage which includes Cooper Anne Kidd, Chance Kidd, and Noah Grace Kidd. All of the Kidd siblings are pretty close to each other and can be seen together in multiple instances.
Name Meaning: Miah Kidd
Miah is a name coming from different languages. It is derived from Maia (Greek), Miya (Japanese), or Mia (Latin). The literal meaning of the name is 'bright,' 'love,' 'sea of bitterness,' 'rebelliousness,' 'wished-for child,' or 'beloved.'
Explore more on eCelebrityBabies and get updates on Celebrity Babies, Celebrity Parents, Celebrity Siblings, and More.