Ten-times NBA All-Star Jason Kidd is a pretty familiar name if you are a basketball fan. The player turned coach recently won his second NBA title and his first as an assistant coach with the NBA team LA Lakers. Jason was a big part of the historic win for the Lakers with front runners LeBron James and Anthony Davis leading the team.
While Kidd already has an exemplary career, today, we are not going to talk about him. In this iteration, we will be looking at the amazing soul who gave birth to this talent. Yes, we are talking about Jason Kidd's mother, Anne Kidd. Let's go through some interesting information about her that we have recently found out.
Programmer For The Bank Of America
The NBA legend Jason Kidd's mother Anne worked as a computer programmer in the Bank of America. While most athletes are likely to have athlete parents, in Jason's case, his mother was a computer genius. His mother was a white American who fell in love with his African American father, who worked his way up through the ranks at TWA from baggage handler to ticket counter supervisor.
Jason was the product of interracial marriage, making him even more of a genius. Even though his parents, Steve Kidd and Anne Kidd got divorced, the couple was on good terms with each other. This ensured the good growth of Jason and his two sisters Kim Kidd and Denise Kidd. Anne's brilliant mind was key to the well being of all of her children.
Jason Kidd's Mother Wanted Him To Play More
Even though Jason Kidd was in his forties during his retirement, his mother still wanted to see him play. Whilst he was far from his prime, Jason still had a lot in him as a player. His mother added that she loved to watch him play.  Jason always wanted to beat the Knicks while he was at Nets.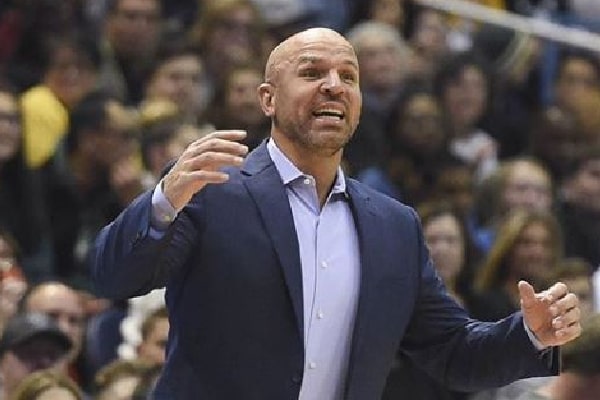 Jason retired from his playing career with two years still remaining from his contract with New York Knicks. Kidd's mother, on the other hand, still wanted to see him play at the top level for a couple of more years. Jason took a job as a head coach of Brooklyn Nets right after his retirement. He had to wait seven more years to finally win the title after his retirement. Kidd is bound to be successful as an NBA coach as much as he was successful as a player making him one of few to do so.
READ MORE: Alec Baldwin's Mother Carol M. Baldwin Is A Breast Cancer Survivor
Anne Is From Irish Descent
Jason Kidd's mother, Anne, has an Irish-American background.  Following his mother's Irish background, Jason also went to the St. Joseph Notre Dame High School in Alameda, California. This helped to establish Jason as one of the best Irish-American players to have played the game. Bleacher Report even mentioned him in the list of top 17 Irish-American athletes in sports history.
Jason Named His Sixth Child After His Mother
Jason and his wife, Porschla Kidd, gave birth to their third child back in 2017. The couple decided to name their second daughter after Jason's mother Anne as Cooper Anne Kidd. Now three-year-old Cooper is adored by her other siblings. Jason's love for his mother was even more evident after he decided to give her name to his daughter. This also established an amazing relationship between a grandma and a granddaughter.
View this post on Instagram

The little Anne is looking like she will grow up to be a charm. Let's wait and see whether she will follow her grandmother's footsteps like her name.
Explore more on eCelebrityBabies and get updates on Celebrity Babies, Celebrity Parents, Celebrity Siblings, and More.