To many, Bryan Cranston isn't an unheard name. The oscar-nominated actor is primarily known for his role as Walter White in the AMC series 'Breaking Bad'. Bryan has been making amazing leaps in his performance over the years. With more than four decades of dedication to the acting industry, Bryan's career has been nothing short of achievements and recognition. 
But today, we are not talking about this meth chemist, rather we are covering some interesting information about Bryan Cranston's father, Joseph Louis "Joe" Cranston. As acting seems to run deep in the family, Joe was also an actor as well as an amateur boxer. Let's have a look at his life and try to know Joe Cranston more personally. 
Bryan Cranston's Father Joe Was An Amateur Boxer
Bryan Cranston's dad, Joe Cranston, was an amateur boxer. But nothing has been revealed about the Breaking Bad star's father's boxing career. During Joe's time, there was not much media coverage except newspapers and few televisions, so his boxing career remains hidden from the public eye. Bryan also hasn't talked about his father's boxing triumphs. Let's hope we get to hear more about what type of boxer Joe was.
Joe Cranston Has Fourteen Acting Credits
As we mentioned earlier, acting runs deep within the Cranston family, and Bryan inherited his father's will of acting. Joe was a struggling actor who was fighting to get stardom. Even while struggling to get roles, he was able to bag fourteen acting credits to himself. According to IMDb, some of his notable works include The Big Turnaround, The Corpse Grinders, and The Crawling Hand. Joe also had a recurring role on the TV series The Gale Storm Show: Oh! Susanna, where he portrayed the character of Anderson and appeared in a total of eight episodes.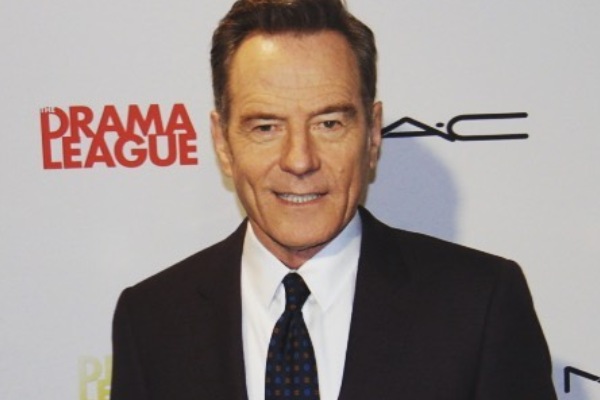 Joe's struggle to get stardom ultimately became the demise of his career, and he stopped appearing for small-time roles after the 1961 series My Three Sons. As he could not fulfill his dream of becoming a star, he must have been really proud to see Bryan becoming a superstar.
Also Read: Was Matt Bomer's Father, John Bomer A Professional Football Player? 
Joe Abandoned His Family When Bryan Was A Child
Bryan Cranston's father Joe abandoned his family when Bryan was just eleven years old. Bryan mentioned in an interview that Joe's reason to do so was his depression from failure to become a successful actor and alcohol and drug abuse. He mentioned while talking to Playboy that his father's disappearance was not dramatic, like," He went out for a pack of cigarettes and never came back, but it was more like being weaned. Every day we saw a little less of him."
Bryan did not see his father until he was twenty-two and his father's disappearance had a longing effect on his mother, who also got depression after getting rejected by Joe. Joe's disappearance made the family's finances suffer a lot, and it was Bryan and his older brother who tried to fill in their father's shoes.
In the same interview, Bryan mentioned that his father was more or less similar to his character Walter White in Breaking Bad. Cranston said, "He carried the burden of missed opportunities on his shoulders, and therefore they were rounded." Bryan and his father's relationship healed a lot after Bryan completed his dream of becoming a successful actor.
Joe Has Married Several Times And Has Three Children
Bryan Cranston's parents have married seven times between the two of them. After disappearing from the family for so many years and many affairs, Joe divorced his first wife and Bryan's mother, Audrey Anneliese Dorothea "Peggy" Sell. Joe was a father of three children with Peggy, which include Bryan and his two siblings, Kyle Edward Cranston and Amy Cranston.
Joe Cranston remarried on 24th April 1971 with his second wife, Anita Cynthia Stickney, with whom he was together until her death on 17th December 1997. There is not any data about Joe having kids from his second marriage, so it is more than likely that Bryan and his siblings are his only children.
Joe Cranston Died In 2014
After having spent most of his career suffering from his constant struggle to become a well-known actor, Bryan Cranston's father Joe ultimately met his demise on in Los Angeles, California, at the age of 90. His reason for death has not been revealed to the public. Joe died in peace with pride after an awful past which not only hurt him but also hurt those around him.
May his soul rest in peace.
Explore more on eCelebrityBabies and get updates on Celebrity Babies, Celebrity Parents, Celebrity Siblings, and More.