Bryan Cranston is a familiar name in the acting industry. He is best known for his award-winning performance as Walter White in the AMC series Breaking Bad. The sought-after actor has been in the industry for more than four decades and has been part of other successful projects like Seinfield and Malcolm In The Middle.
Today we will be focusing on this amazing actor, Bryan Cranston's brother Kyle Edward Cranston who is also an actor. Bryan and his siblings had a hard time growing up due to their parents' separation and the tough financial crisis that followed afterward. It took a long time for the family to be financially stable, and Kyle had a major part in that, so let's have a look at how he has spent his life.
Eldest Son Of Joe Cranston And Peggy Sell
Born to former amateur boxer and actor Joe Cranston and past radio actress Peggy Sell, Kyle Edward Cranston is the couple's eldest child. Joe was of German, Austrian-Jewish, and Irish descent, while Peggy was the offspring of German immigrants. The pair welcomed and raised Kyle on 22 June 1953 in Canoga Park, California. Bryan joined the family on 7 March 1956.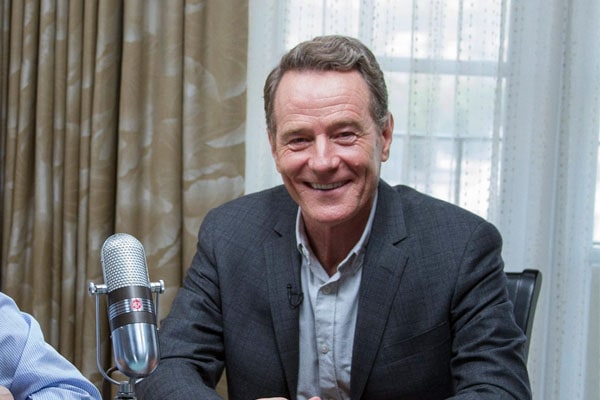 Kyle was fifteen while his brother Bryan was twelve when their father, Joe Cranston, walked out of their family. They did not see him again for eleven years and hence decided to track him down. Both Cranston brothers then maintained a relationship with their dad until he passed away in October 2014.
Kyle Edward Cranston has a sister named Amy Cranston, who currently serves as an executive producer at SEL4CA.org. Though Kyle and his siblings rarely appear in public events together, they share a great brother-sister relationship behind the camera.
Kyle Edward Is Also An Actor
Bryan Cranston's brother Kyle Edward Cranston is also an actor. Edward first made his debut in the acting industry back in 1983 as a party intern in the movie 10 To Midnight. After that, he was off from the Hollywood scene for almost a decade until 1991, when he appeared as Shannon D'Appolito in the movie Mission: Killfast.
Kyle made his most memorable performance from the recurring role of President in the series The Cobblestone Corridor, where he appeared as the chairman. Besides, the eldest Cranston sibling, Kyle also worked for numerous commercials, including Heinz Tomato Ketchup's advertisement.
Also Read: Is Matt Bomer's Brother Neill Bomer An Engineer?
Although Bryan Cranston's brother, Kyle, has pretty much remained silent in the present, we can say that he will keep making appearances here and there. After all, acting runs through the Cranston family. Let's hope it won't be too long before we get to see both of the Cranston brothers sharing the same stage.
Bryan And Kyle Were Once Murder Suspects
In 2016, Kyle Cranston's brother, Bryan Cranston, guest-appeared in the American late-night talk show 'The Tonight Show' starring Jimmy Fallon. While talking to Fallon, Cranston told that once he and his brother, Kyle ended up being prime suspects in the murder of a Florida Polynesian restaurant's head chef, Peter Wong.
According to Bryan, he and his older brother, Kyle, took a motorcycle ride across the United States in the mid-70s. They took jobs here and there, and one time, they got a job as waiters in a Polynesian restaurant, The Hawaiian Inn. After some time, the Cranston brothers took off again and headed North of Caroline.
Unfortunately, a week later, someone murdered the head chef, Peter and the Cranston brothers became the main suspects. The policemen investigated them and found out they were innocent. However, Bryan did not mention who really murdered Peter Wong.
Nevertheless, despite a lot of struggles, Bryan and his brother, Kyle, succeeded in being financially secure in the end. In fact, both Cranston brothers not just achieved financial stability but also gained fame and love as actors.
Explore more on eCelebrityBabies and get updates on Celebrity Babies, Celebrity Parents, Celebrity Siblings, and More.