Matt Bomer is an American actor who is best known for his performance as a closeted writer of The New York Times in the drama television film The Normal Heart. The actor also won a Golden Globe for the same role and grabbed many nominations. With more than two decades of dedication towards the entertainment industry, Matt has gained a huge amount of recognition in the international media.
Matt increased his popularity by tenfolds after appearing as Negative Man in the DCEU's Doom Patrol, and with that, fans are curious to know him personally more than ever. Matt was born in a religious family to father John Bomer and mother, Sissi Bomer. He has two siblings, brother Neill Bomer and sister Megan Bomer. This time around, we will only be looking at Matt Bomer's brother Neill who has been a key support for the entirety of his life.
Matt Bomer's Brother Neill Bomer Is An Engineer
Matt Bomer's brother Neill Bomer is a civil engineer who currently works as the project manager at Crestwood Midstream Partners LP. He joined Crestwood in 2015 after working as a pipeline engineer at RSH Energy LLC for almost two years. He had previously worked under similar roles at different firms like STV Energy Services and Strike LLC. Neill Completed his Bachelors in Construction Engineering Technology from Texas Tech University before completing his BS in Civil Engineering from the same university. 
Neill has taken a scholarly approach towards his career, unlike his brother Matt who is an established actor, or his father, who was a professional football player who played for the Dallas Cowboys. He is also a highly acclaimed individual in his field and has gained a huge amount of recognition and success in his work.
Matt First Came Out To Neill
Matt Bomer first came out to his brother Neill at the age of 24. He mentioned in an interview that he spent all his youth pretending he was straight. Matt must have felt comfortable enough only with his brother back then as the Doom Patrol star had to write a letter even while coming out to his own parents. This proves that Neill has been not only a responsible brother to Matt but also his best friend.
View this post on Instagram

The two brothers are still pretty close to each other and spend a lot of time together. Matt will always be thankful to his brother, who helped him during his difficult years. Let's hope this brotherly bond stays the same even after many more years.
Also Read: Who Is Lindsay Price's Brother Bryan Price? 
Neill Remains Low Key On Social Media
Matt Bomer's brother Neill remains low-key on social media. The only thing he is active in the name of social media is Linkedin, which only gives an idea about his professional life. Matt has shared photos with his brother in the past, but Neill seems to like his privacy and stays as far as possible from the media coverage. We must give it to him for his ability to stay hidden from the paparazzi even though he is the only brother of one of the most influential gay actors in the industry.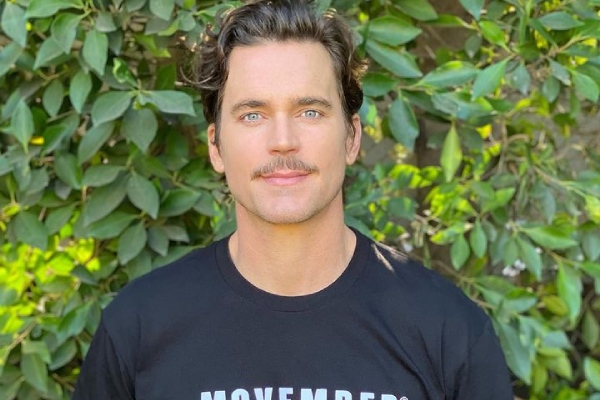 Regardless of Neill's fewer media appearances, we can always hope to see him make more appearances, so the thing we need to do now is to be patient and wait for Neill to be more active on social media.
Explore more on eCelebrityBabies and get updates on Celebrity Babies, Celebrity Parents, Celebrity Siblings, and More.