Vin Diesel is a world-famous American actor known for his roles in numerous blockbuster action films. Mainly, he gained fame as the star of the action movies Fast & Furious, Riddick, and Bloodshot. Besides, Vin Diesel has also tried his luck in the music industry recently with his first song 'Feel Like I Do.' 
Many people might know that Vin Diesel has a sister named Samantha Vincent, who looks much more like him. However, less know that she is a film producer too. Here, learn which films Vin Diesel's sister, Samantha Vincent, has worked on along with some extra doses of her personal details.
Vin Diesel's Sister, Samantha Vincent Is A Producer
Fast and Furious actor Vin Diesel's sister, Samantha Vincent, does not only look like him, but she is also in the American Entertainment Industry like him. Although she has not tried her hand at acting like her brother, she has gained an impressive number of fans as a film producer.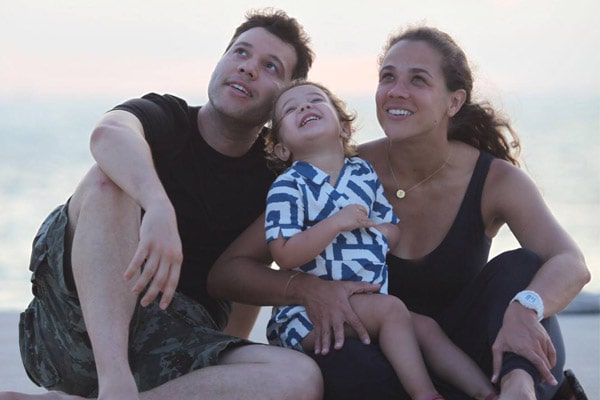 The talented sibling of Vin Diesel does not appear much in the media limelight like her celebrity brother. However, she is in the movie business with numerous successful movie credits to her name. Samantha is famous as the executive producer of the 'Fast & Furious' franchise. Besides, she also assisted producer Ted Field and her brother, Vin, in the film Riddick (2013) as an executive producer.
According to the Facebook profile of Samantha Vincent, she works in the One Race Films, a production company founded by her brother, Vin Diesel. Being a part of such a globally recognized film and multimedia company, she sharpened her knowledge in movie making, working with various high-profile celebrities. She even won the Vanguard Superstar Award at the Bronzelens Film Festival in 2018 for her contribution as an executive producer of the Fast & Furious Franchise.
Samantha Vincent Is A Working Mother
The younger sister of Vin Diesel, Samantha Vincent, is also a working mom. She has an eight years old daughter, whom she mentions in public with the name Sinclair. Although Samantha often posts photos of her little girl on her social media pages, she is strictly secretive regarding her child's father and other personal details.
View this post on Instagram

In 2019, while shooting Fast & Furious 9 in London, Samantha shared a picture of herself and her daughter. In the post, she disclosed to her fans that she was pregnant with her daughter while shooting Fast 6. Later, while filming Fast 7, her little girl was six months old, and she has been accompanying her in almost every movie since then.
Furthermore, Samantha also captioned her post that her work has made her miss some moments of her daughter's life. However, she also feels grateful for the times she got to bring her little princess to work and being surrounded by her wonderful family. 
Has Two More Siblings Besides Vin Diesel
Samantha Vincent is the only daughter of Delora Vincent and Irving H. Vincent. Besides Vin Diesel, Samantha Vincent has a brother named Paul Vincent, Vin Diesel's twin brother. Paul also works behind the camera as a sound editor in the American Film Industry.
According to sources, Samantha also has a brother named Tim Vincent. However, there is no clue of his existence in social media. Moreover, the Vincent family has not ever mentioned him in their interviews and social networking handles.
So, Vin Diesel is not the only Vincent offspring in the movie business. His sister, Samantha, has also gained success in this field as a movie producer. We wish Vin Diesel's sister all the best for her future endeavors. 
Explore more on eCelebrityBabies and get updates on Celebrity Babies, Celebrity Parents, Celebrity Siblings, and More.