Who isn't a fan of Paul Walker's iconic role as Brian O'Conner in the Fast and Furious franchise? The amount of realism he portrayed towards his character was in a league of its own. Paul's racing mentality in the film was the primary reason for its success. But sadly, this was not the case in the real-life as he lost his life in a car accident, and it became both his biggest boon and curse at the same time.
Paul's legacy was continued by his two brothers Cody Walker and Caleb Walker. Both of them have been engaged in the film industry a few times and have gained a fair amount of recognition for themselves. Paul Walker's brother Caleb has been not only an incredible brother but also a wonderful father and husband. Caleb's life is full of facts that may take you by surprise, so let us take you through a few of them.
Caleb Walker Has Only One Acting Credit
While Paul was fully dedicated towards acting and Cody also has a fair amount of acting credits, Caleb, on the other hand, has only made an appearance in acting once till now. The actor was featured in a short movie called 'The Ultimate Sacrifice' in 2012, where he played the role of the son.
Caleb has not made any acting appearance since then but has made appearances in TV shows as guests or himself. Caleb has already proven himself worthy of acting, so let's hope we get to see more from him in the coming days.
Caleb Was A Stand-In For Paul In Furious 7
Due to Paul Walker's tragic death in the midst of Furious 7's shooting, his role was then completed by none other than his two brothers Caleb and Cody. Both of them did an excellent job of maintaining their brother's iconic role, which was the major reason for the film's success.
Furthermore, the movie also paid tribute to Paul with the song 'See You Again,' sung by Wiz Khalifa and Charlie Puth. The two brothers also showed interest in bringing Paul's character back to do a little cameo, so who knows, we might see them again portraying the iconic role of Brian O'Conner.
Paul Walker's Brother Caleb Is An Entrepreneur
According to Caleb's Facebook handle, the 43-year-old is an Entrepreneur. He is currently engaged in a restaurant franchise called Chronic Tacos, which is available in 30 locations stretched around North America. He is looking after three places: Huntington Beach-Bella Terra, Costa Mesa, and Irvine-Walnut Village.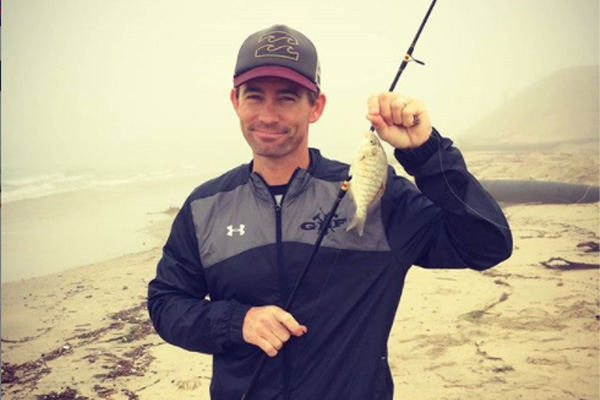 Caleb also promoted his business through his Instagram handle, although he does not like to post much about his professional life on social media handles. We all know how profitable restaurants can be, so he must have made quite a fortune from his business deals.
Caleb Co-Produced The Documentary 'I am Paul Walker'
Along with his younger brother Cody, Caleb co-produced the documentary about Paul Walker's life called 'I am Paul Walke.' The documentary featured both of them as themselves and focused on the journey of their late brother Paul Walker's exquisite acting career. Also, the two brothers, along with their sisters, presented this documentary as a tribute to Paul's dedication towards his acting.
Married To Stephanie Branch
Caleb is married to his wife, Stephanie Branch, since October 19, 2013. The couple has been inseparable ever since. This is also proven by both of their Instagram handles, which has a plethora of photos of them spending their time together. The couple sure has a long road ahead and are bonded to each other like none.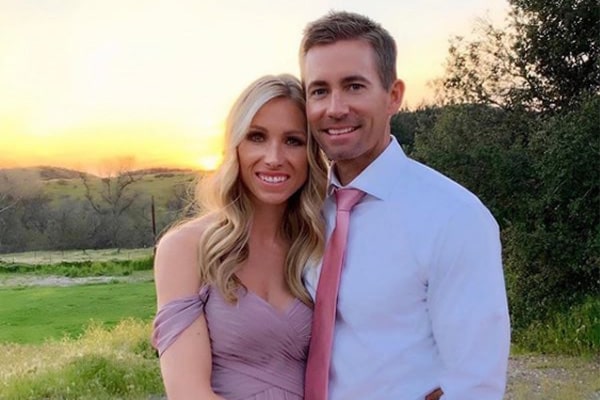 Caleb is a family guy who loves to spend time with his family. Let's hope we will keep on seeing more wholesome moments between him and his family in the coming days.
Caleb Is A Father Of One
Paul Walker's brother Caleb is a father of one. He and his beautiful wife Stephanie Branch gave birth to their only son Maverick Paul Walker on August 16, 2017. Caleb is now a proud dad, and the amount of love he has for his son is undefinable. He spends every time he gets with his beloved son.
View this post on Instagram

Moreover, Caleb also gave his son the middle name Paul in memory of his brother. This solidifies the amount of respect he has for his elder brother.
Caleb Has Two Older Sisters
The Walker family had a total of five siblings with three brothers and two sisters altogether. The two sisters being Amie Walker and Ashlie Walker. Ashlie is a pretty well-established actress, while Amie has also made appearances in the media.
The walker family is very closely bonded to each other, and every sibling has a sense of respect and unconditional love for each other. This is an ingredient to long-term unaltered bonding, which is more than evident, looking through their social media handles.
Explore more on eCelebrityBabies and get updates on Celebrity Babies, Celebrity Parents, Celebrity Siblings, and More.