B.J. Novak is one of the executive producers and writers of the American mockumentary sitcom tv series The Office. Also, he has played the role of Ryan Howard in the same tv series. Besides, Novak is also famous as an American actor and comedian who has appeared in notorious TV series and films such as Inglourious Basterds, Saving Mr. Banks, and The Founder. Novak is also the author of numerous books, including The Book with No Pictures and One More Thing: Stories and Other Stories.
B. J. Novak was born to Linda Novak and author William Novak as their eldest son in Newton, Massachusetts. He has two younger brothers including Jesse Novak, who is also in the American Entertainment Industry. Here, in this article, get to be familiar with some fascinating facts about one of B. J. Novak's brother, Jesse Novak.
One Among Three Novak Siblings
Jesse Novak is the younger brother of the famous American entertainment personality, B. J. Novak. Besides actor B. J., born Benjamin Joseph Manaly Novak, Jesse has another brother named Lev Novak, creative director at Cactus Games.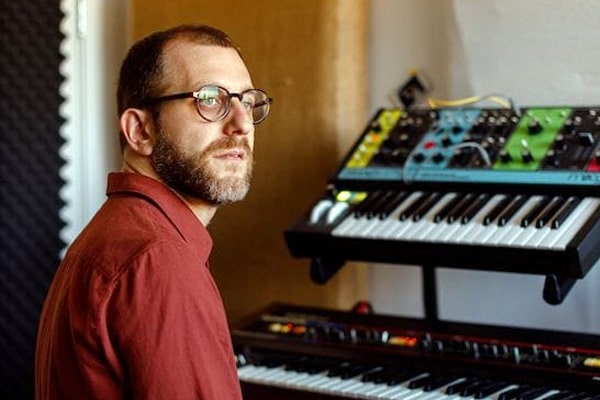 All three Novak siblings, Jesse, B. J., and Lev, grew up in a Jewish family in Newton, Massachusetts. Their father, William, is also an author famous for co-writing celebrity memoirs for people including Magic Johnson, Nancy Reagan, and Iacocca. Similarly, B.J. and Jesse Novak's parents also have a Jewish matchmaking service.
Jesse shares a great bonding with both of his brothers. He is always supportive of his brothers, and his brothers also provide full support to him in every stage of his life. The brotherhood of Jesse and his siblings can be seen on their respective social media pages. They sometimes post photos of having fun together attending various events and places on their Facebook and Instagram handle.
An American Music Composer
B. J. Novak's brother, Jesse Novak, is also in the American arts and entertainment world just like him. According to various sources, Jesse has been professionally involved in the entertainment field since 2012 with his great musical skills. He is a music composer famed for The Mindy Project and BoJack Horseman. Also, he has contributed to music via the musical band Vampire Weekend and MIA. Moreover, you might be startled to know that Jesse wrote that ditty 'Dunder Mifflin' for The Office's episode Local Ad.
Fun fact (especially to me): my brilliant brother Jesse Novak (@jesseno) is the music composer for both @MindyProjectFOX & @BoJackHorseman.

— B.J. Novak (@bjnovak) August 22, 2014
B. J. Novak's brother, Jesse's first TV project was The Mindy Project, created and starred by Mindy Kaling. Before this also, Jesse had done tons of media work, but he hadn't done a 20-minute show in the past. It played an important role in building Jesse's career, letting him get offers from many bigger projects.
The latest project of Jesse Novak is The Baby Sitter Club, released on Netflix in July 2020. Apart from that, he is playing a lot of guitars and learning the cello. In a recent interview with the Hotcorn, Jesse said that currently, he is just doing his thing, playing his keyboard around and listening to music.
ALSO READ: Kevin Krasinski, The Office star John Krasinski's Brother
Prefers To Stay Far From The Limelight
Unlike his siblings, B.J. and Lev, Jesse Novak does not prefer to be in the media paparazzi. He is available on social networking sites like Instagram and Twitter. However, it is not accessible to the public for now.
Luckily, music lovers and fans of B. J. Novak's brother, Jesse Novak, can listen to the pleasing music composed by him on Spotify and YouTube. Moreover, Jesse is already famous in the American Entertainment Industry as a music composer. Who knows, in the near future, we might see him doing some acts alongside his celebrity brother. So, for now, we just need some patience and wait to see Jesse shining out just like his big brother, B. J. Novak.
Explore more on eCelebrityBabies and get updates on Celebrity Babies, Celebrity Parents, Celebrity Siblings, and More.