Former basketball player Jonnie West took on an executive role after playing four seasons with West Virginia Mountaineers on the NCAA. He followed his older brother Ryan West's footsteps after taking on the administrative role in the NBA. As it seems, the West family is inseparable from basketball, with a long and glorious road ahead.
Although Jonnie and Ryan did not achieve success as players, both of Jerry West's sons have found relative success in the executive department. Jonnie West's brother Ryan played the role of a scout for the NBA side LA Lakers. He ran the Lakers' scouting department along with Jim Buss's brother, Jesse Buss. If you are curious to know more about Ryan West, stick to the article's end as we go through some intriguing facts about him.
Ryan Took Kobe Bryant To His First Workout Session
As we have already mentioned above, Ryan played a role as the scout for the LA Lakers' NBA team. Brought up by his father and NBA legend Jerry West, Ryan took office from a young age. In an Instagram post, Ryan mentioned that he had the pleasure of picking up a 17-year-old high school phenom, Kobe Bryant, at his hotel in Santa Monica to drive him to his workout for the Lakers.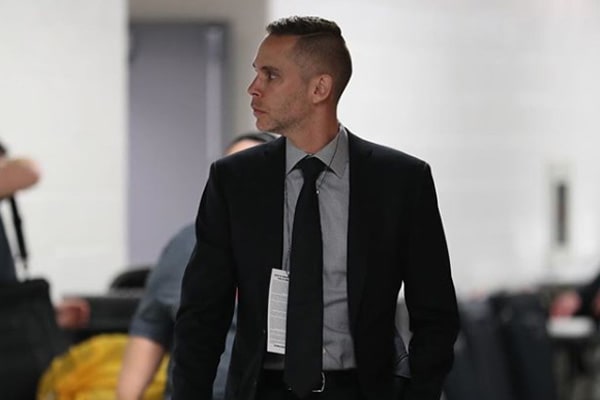 Furthermore, Ryan said that it was his first time seeing him up close. And watching him on the floor was the most astonishing thing he had ever seen at such a young age. Ryan was proud of being there from day one and see him become one of the greatest Lakers of all time.
Ryan Has Worked With Both LA Teams
After spending years at LA Lakers, Ryan was hired by the cross-arena rivals Clippers in 2019.  He followed his father, Jerry West, who had taken on an executive role at the Clippers two years earlier. Furthermore, Ryan had collected years of experience at the Lakers. West worked his way to up to the director of player personnel with the Lakers.  He also is mostly credited with helping unearth draft gems like Kyle Kuzma and Ivica Zubac.
Ryan Currently Works For Pistons
After spending more than a decade with the LA teams, Detriot Pistons hired Ryan much recently to work as a player evaluation role in the front office. Although Ryan previously worked as the director of player personnel in the LA Lakers, he can make this role his own too.
Ryan West joins a Detroit front office that features new general manager Troy Weaver, hired in June. Even though he is far-flung from his home LA, he is all set to shine at his new role.
Jonnie West's Brother Ryan Has Two God-daughters
There are no possible signs of Ryan West's marriage or children going through Ryan's social media accounts. Either he was previously married and is a divorcee, or he has not married till now. However, he does have two god-daughter named Luna and Naima. He can be seen spending a lot of time with them time and again.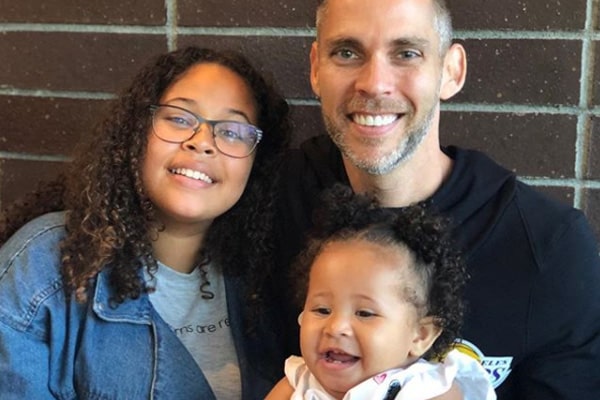 Ryan's marital status seems to be currently single. As for his brother, Jonnie West married his wife Michelle Wie in 2019. Nobody knows when life takes a turn, and you meet your significant other. So, let's hope we get to see Ryan tie the knot or reveal his significant other soon.
Ryan West Has a Total of Four Siblings
Apart from his biological brother Jonnie West, Ryan has three half-siblings from his father's previous marriage. Jerry West was married to his college sweetheart Martha Jane Kane before marrying Ryan's mother Karen West. Martha and Jerry have three children together; David West, Mark West, and Michael West.
Although the whereabouts of Ryan's three half-siblings are unknown, they are probably on their path to success in different fields.
Explore more on eCelebrityBabies and get updates on Celebrity Babies, Celebrity Parents, Celebrity Siblings, and More.