Benjamin Joseph Manaly Novak is an American actor, writer, comedian, and director. B.J. Novak is most famous for his work in The Office, where he played the character of Ryan Howard. You might not know about it, but he was also one of the writers and executive directors of The Office, an American mockumentary sitcom television series. He has also starred in a number of movies such as Inglorious Basterds (2009), Saving Mr. Banks (2013), and The Founder (2016).
Novak is also known for being the godfather of Mindy Kaling's daughter and son, but he likes keeping his personal life under the radar. But we have tried to accumulate information about his family- especially his father, who is an author and tried to sum them up in 5 facts about B. J. Novak's father, William Novak.
William Novak Is The Father Of B. J. Novak
William Novak was born in 1948. Later in life, he tied knots with his wife, Linda Novak. The exact date of the marriage is unknown since he likes to keep his personal life really private. The couple later gave birth to three children: Lev Novak, Jesse Novak, and B. J. Novak.
Lev Novak is also a writer (like his father). William's son Jesse Novak is an American composer mostly known for his work in The Mindy Project, BoJack Horseman, and The Baby-Sitters Club. And as many already know, his son B. J. Novak, being an actor, comedian, writer, and director, is the most popular among the bunch. William's family comes from a Jewish background. They had also helped establish a Jewish matrimony service.
B. J. Novak's Father William Novak Is A Writer
As you all might already know, William Novak is a Canadian-American author. He has co-written or ghostwritten dozens of books. Not only that, but he has also edited some pretty famous books. William affirms that he does not have a fixed-writing style or genre. His creations range from highly humourous books to some very confidential private books.
William Novak Never Wanted To Be A Ghostwriter
It's undeniable that nobody would ever wish to be a ghostwriter. That case was the same with writer cum ghostwriter William Novak. He somehow got into the business of ghostwriting, and he did not enjoy his job during the initial phase. But as time passed, he got more and more indulged in it.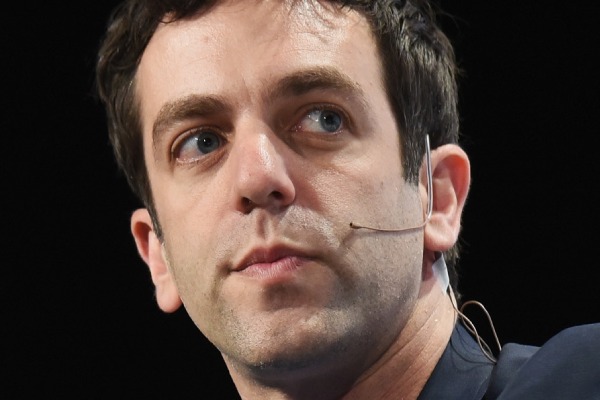 He describes ghostwriting as a seductive profession since it involved close interactions with great personalities. He met one of the most famous and powerful people of the country and discovered the second side of their life and personality, which was hidden from the rest of the world. People were completely different than what he would have imagined. William Novak got to see the most vulnerable sides of people who seemed to be tough and strong. He got to know them as if he was a mirror. Soon he started enjoying his job.
ALSO READ: Facts About John Krasinski's Father Ronald Krasinski
William Novak Has Made The Bestseller Lists Five Times In The Last 10 Years
Yes, B. J. Novak's father, William Novak, has made the bestsellers list five times in the last 10 years, but some of you, even the ones who love books, might have never heard his name. This is the con of ghostwriting. In spite of giving great books after great books, William has an identity problem.
Willaim Novak is one of the best people in the business of ghostwriting and has co-written or ghostwritten some best selling memoirs of Lee Iacocca, Tip O'Neil, Nancy Reagan, the Mayflower Madam (Sydney Biddle Barrows), Tim Russert, Magic Johnson, and Oliver North. Among all of them, the memoir of Lee Iacocca, Iacocca: An Autobiography, is considered one of the greatest ghostwritten books with nearly 3 million copies sold.
William Novak's Wife Helps Him Filter His Humourous Creations
Apart from memoirs and private books, William Novak is famous for writing books full of humor and jokes. William Novak's wife, Linda Novak, is as humourous as William himself. They often crack jokes together. Linda helps William in the process of vetting his jokes. They often read it aloud and filter them. Sometimes, they also seek suggestions from their families and friends.
Writer B. J. Novak has certainly got his writing skills from his father. And as of now, one can expect William Novak's net worth to be in millions. We hope this 72 years old writer gains more success and fame in the coming days.
Explore more on eCelebrityBabies and get updates on Celebrity Babies, Celebrity Parents, Celebrity Siblings, and More.