John Krasinski is an American actor and filmmaker who is known for his role on the NBC series The Office. He also served as a producer and occasional director for the show. Named by Time magazine as one of the 100 most influential people in the world in 2018, John has been steadily making a big impact in the acting industry.
The success John has today did not come easy. He had to put on a lot of work to reach where he is now. One of the key parts of his success is his supporting family. So, in this article, we will look through some interesting facts about John Krasinski's father, Ronald Krasinski, who is a big part of his life.
John Krasinski's Father Is An Internist
John Krasinski's father is a doctor, more specifically an internist. It was probably due to Ronald's influence. John's eldest brother Kevin Krasinski also followed his father's footsteps into medicine. Not only Krasinki's father but his mother is also engaged in the medical field as a nurse. Growing up, John and his siblings were fortunate to have such scholarly people as parents. Ron is a father of three with Kevin Krasinski, Paul Krasinski, and John Krasinski.
Ronald worked as an internist in the Massachusetts area and is probably living his retirement days. Even though he does not make that much of a public appearance, you can definitely see him every once in a while. Ronald probably likes to keep his life to himself. While his presence in the media is limited, we are not totally sure how he is living his life now. But, most probably, he is living a retired life with his wife and John's mother, Mary Claire, where he can find inner peace.
ALSO READ: Facts About Mindy Kaling's Father
Ronald Graduated From Catholic University
John Krasinski's father, Ronald, grew up in Natrona Heights, Harrison, with his mother, Regina Krasinski. He went to St. Joseph High School before graduating from Catholic University as he was always interested in medicine; he later chose internal medicine as his focus and finally became a doctor. Ronald has been definitely a great father to all of his sons, even though it was pretty tough for him to manage time as a doctor. Moreover, his wife Mary being a nurse, added to that.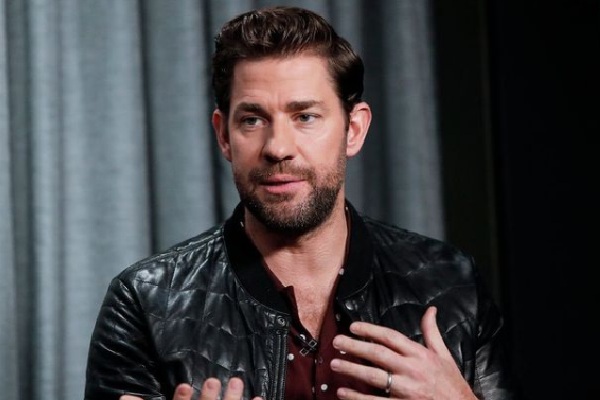 Although Ronald is the father of a world-famous superstar, he likes to keep his profile low. He is rarely seen in media and the only times he is seen are family get-togethers and some special occasions. Ronald is now a grandfather, and in his old age, so there are not many things happening in his life. But let's hope we will get to know more about him in the coming days.
Ron Supported His Son
While it may seem like Ronald would have wanted his son John to follow in his footsteps, it was not totally true. Ronald was fully supportive of his son John's decision when he decided to go to New York to pursue a career as an actor. Likewise, John's mother, who told him to keep trying, which ultimately got him the role in the show The Office, Ron was also fully supportive of his son.
There is no certainty where John would be without support. So, Ron has been a critical part of John's life. We, as fans, really want to see more of this father-son duo marking their presence in the media. Let's hope that happens soon.
Explore more on eCelebrityBabies and get updates on Celebrity Babies, Celebrity Parents, Celebrity Siblings, and More.