John Krasinski is an American actor and filmmaker. Best known for his role as Jim Halpert on the NBC sitcom The Office, he also served as a producer and occasional director for the show.  He was named by Time magazine as one of the 100 most influential people in the world in 2018, which is definitely not a small feat.
John's carrier has been pretty phenomenal, so let's shift our focus towards his personal life.  He was born in a family of three brothers and growing up, he had a friendly relationship with his brothers, which is still the case. While he has two elder brothers, in today's article, let's look into one of John Krasinski's brothers, Paul Krasinski.
One Of John Krasinski's Two Elder Brothers
John Krasinski was born in a family of three brothers. His parents, mother, Mary Claire, is a nurse, and his father, Ronald Krasinski, is an internist living in Newton, Massachusetts. Out of the three siblings, Paul is the middle child, and Krasinski's brother Kevin Krasinski is the oldest. The siblings helped each other while growing up; we have to also give credit to their parents Mary and Ronald, who successfully raised them to do great in their respective fields.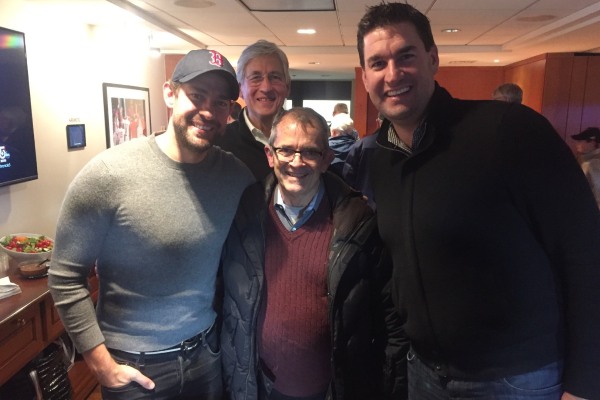 All of the three siblings are pretty close to each other and can be seen hanging out together. Their brotherly love is pretty strong, and all of them respect each other. While John is the only one in the family who is in the acting industry, regardless of the different fields the three brothers are engaged in, they do support each other.
John Krasinski's Brother Paul Krasinski Is A CEO
John Krasinski's brother Paul Krasinski currently works as the CEO of Epicenter Experience. He is also the co-founder of the company. Paul previously served as the strategy consultant and business development at SessionM and was Senior Vice President of Digital Media and Analytics at Arbitron (acquired and COO at Ando Media. Paul has been going pretty strong with his career and is not slowing down anytime soon. He is also the co-founder of a company named GoLocal, which is one of the leading local digital news companies focused on the U.S.
Paul completed his Bachelor's from Brown University in AB, Organizational Behavior and Management, before completing his MBA in Marketing and General Management. Paul has been pretty well organized throughout his life and looks like he will continue to be so in the coming days.
ALSO READ: What Does Jordan Belfort's Brother Robert Belfort Do?
Paul Is Married And Has Two Children
John Krasinski's brother Paul married and has two children. He currently resides near Boston with his wife, named Ashley Krasinski, and their two children, both sons. John is known to every Office fans and many more. But his brother Paul remains pretty withdrawn from the public eye. He is pretty passive in social media, while he does use Twitter and Facebook every once in a while.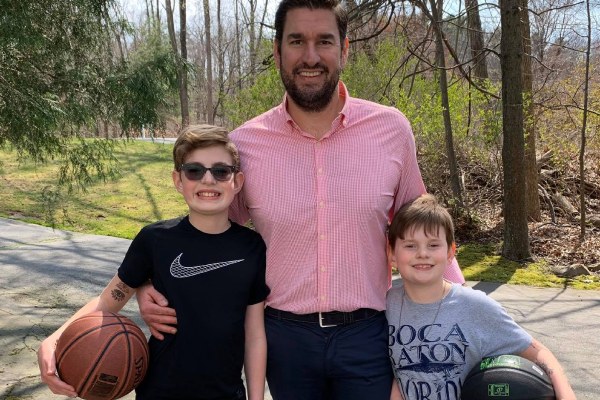 Paul spends quite a lot of time with his family even with a busy job as his. His Facebook account is full of photos he enjoys with his family. Being a family guy, Paul is very enthusiastic whenever he gets to have a good time with his family.
#BVPolarExpress dasher seat13. pic.twitter.com/fJwsNkEluy

— Paul Krasinski (@pkrasinski) December 17, 2017

Paul probably wants to keep his life to himself and does not want to be involved in unnecessary media hassles. Fans definitely want to know a lot more about him. But we have to patiently wait for him to open up to the public. Let's hope that happens soon enough.
Explore more on eCelebrityBabies and get updates on Celebrity Babies, Celebrity Parents, Celebrity Siblings, and More.