The famous American filmmaker and actor John Krasinski is the youngest son of Mary Claire Krasinski and Ronald Krasinski. John Krasinski is the recipient of numerous accolades, including two Screen Actors Guild Awards and four Primetime Emmy Awards. He is mainly famed for his role on the NBC sitcom, The Office as Jim Halpert. Moreover, he is the lead actor for other films like Bried Interviews with Hideous Men, A Quiet Place, and Jack Ryan.
The founder of Sunday Night Productions, John Krasinski, is usually mum regarding his personal life. However, there are still some details on his family life available on the internet. So in this article, we have assembled some fascinating facts on John Krasinski's mother, Mary Claire Krasinski, including her profession and many more. We hope you will be glad to know them all.
Mary Claire Krasinski Is A Nurse
John Krasinski is the only member of his family who gained fame in the American Entertainment Industry. Unlike John, his parents, Mary, and Ronald Krasinski, are medical professionals. According to various online sources, John Krasinski's mother, Mary Claire Krasinski, born in 1949, was a nurse in Newton, Massachusetts.
Irish ancestry's Mary Claire Krasinski is the daughter of Edward Doyle and Eileen Burke. She earned a Bachelors Degree of Science in Nursing and gained registered nurse licensure. Since then, John Krasinski's mother, Mary, has served as a nurse at the USDA Human Nutrition Research Center on Aging, Tufts University, Boston. Moreover, she might also have provided her service in other medical institutions as well in the past.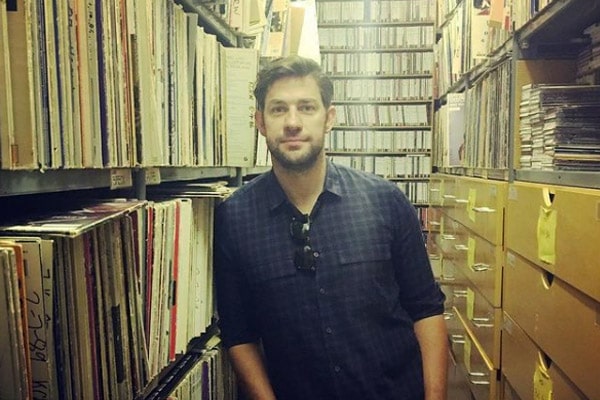 As mentioned earlier, Mary Claire Krasinski's husband, and John Krasinski's father, Ronald Krasinski, is also a medical professional. Ronald is a General Internal Medicine specialist in Newton, Massachusetts. He obtained his medical education from Georgetown University School of Medicine and St. Elizabeth's Medical Center. Mary's spouse, Ronald, earned an MA State Medical License in 2013.
Currently, both Mary and Ronald are in their early eighties. So, they might have been retired now and probably sharing their experiences in medical fields with the latest medical practitioners.
Mother Of Three Including John Krasinski
Including John Krasinski, Mary Claire Krasinski is a mother to three talented kids with her husband, Ronald Krasinski. All the three boys of Mary Claire, Paul Krasinski, Kevin Krasinski, and John Krasinski grew up in the Boston suburb of Newton, Massachusetts. They played basketball in high school. However, the Krasinski brothers chose a different field later, and all of them are absurdly successful.
Mary Krasinski's son and John Krasinski's elder brother, Kevin Krasinski, chose to follow his parents' footsteps in the medical field. Currently, he is an orthopedic surgeon in North Carolina. Kevin received his medical degree from Tufts University School of Medicine in Boston, where his mother, Mary, used to work as a nurse. He mainly expertise in addressing knee, shoulder, and sports injuries.
ALSO READ: Avu Chokalingam, The Office Star Mindy Kaling's Father
Similarly, Mary's other son, Paul Krasinski, is the CEO and founder of Epicenter Experience LLC, a tech company located in Boston, MA. He graduated MBA in, Marketing and General Management from Columbia Business School.
John Krasinski's mother, Mary Krasinski, is a proud grandmother too. She has six grandchildren, including two granddaughters, Hazel Krasinski and Violet Krasinski, from John Krasinski's marriage with actress Emily Blunt.
Some Portion Of John Krasinski's Success Goes To His Mom
The celebrated Hollywood actor John Krasinski credits a certain percent to his mom, Mary, for his successful acting career. Soon after graduating from Brown University, John told his mother about his plan to move to New York to be a successful actor. In reply, Mary told him to follow his dream. Also, she gave him three years to flourish his career in the acting industry and told him that he has to try other fields if he fails.
John Krasinski agreed to his mother's order and phoned her only after two and a half years. He told his mother that he just got little parts but not of considerable importance. However, Mary urged him to finish out the remaining half year and to keep trying. Some weeks later, John got the iconic role of Jim Halpert on NBC's The Office. In this way, John Krasinski's mother, Mary Claire Krasinski, always stimulated him on his career, and sure enough, John owes her some percent.
Explore more on eCelebrityBabies and get updates on Celebrity Babies, Celebrity Parents, Celebrity Siblings, and More.