If you are into American sitcoms and series, you probably have heard the name Mindy Kaling (Vera Mindy Chokalingam). If not, Mindy Kaling is an American artist who is also a comedian, writer, producer, voice artist, and director. Kaling got her big-break through the famous NBC sitcom The Office (2005-2013). She is also known for her works in The Mindy Project (2012-2017), Champions(2018), Four Weddings and a Funeral (2019), and Never Have I Ever (2020).
Mindy Kaling is a bold lady of Indian ethnicity. A lot about her family is known to the media and her fans. While Kaling is known for her positiveness and buoyancy, it's quite the opposite in the case of her brother, Vijay Chokalingam. But why? Read the article to know the 7 facts about Mindy Kaling's brother Vijay Chokalingam.
Vijay Chokalingam Is The Only Sibling Of Mindy Kaling
Vijay Jojo Chokalingam is the only brother of the famous Indian- American artist Mindy Kaling. They were born to Avu Chokalingam and Swati Chokalingam. Vijay Chokalingam's dad, Avu, is an architect, and his mom, Swati Chokalingam, was a gynecologist. They had even appeared in the famous American sitcom The Office as the parents of Kelly Kapoor (Mindy herself). Chokalingam's mother died in the year 2012 due to pancreatic cancer.
Vijay and Mindy, being the only siblings of each other, had a wonderful childhood together. They spent lots of fun times together and seemed to adore each other until something happened between them. Please continue reading to find the reason behind the coldness in their relationship.
Mindy Kaling's Brother Vijay Chokalingam Faked His Identity To Get Into Medical College
Mindy's brother did not have a pretty competitive academic score (3.1 GPA) to get into a medical school. He had applied to dozens of universities, but he was turned down by all of them. So in 1998, he came up with an idea. Since most of the medical schools at that time (even now) had affirmative action programs, Vijay decided to fake his identity- being a black man.
Vijay also added 'Jojo' as his middle name, joined a few black student organizations, shaved his head, and trimmed his eyelashes. He had applied to 14 different medical schools using this strategy and finally got one admission offer from St. Louis University's School of Medicine.
ALSO READ: Chrissy Teigen's Cute Moments With Son, Miles And Daughter, Luna
Vijay Dropped Out Of The Medical School
Vijay managed to get himself accepted to one of the medical schools, but he soon realized that it wasn't his forte. Only after a year at med school, he decided to drop out. Then, he received his B.A. in Economics from the University of Chicago, where he shared the same classes with Tucker Max, the academically gifted founder of the 'fratire' literary genre.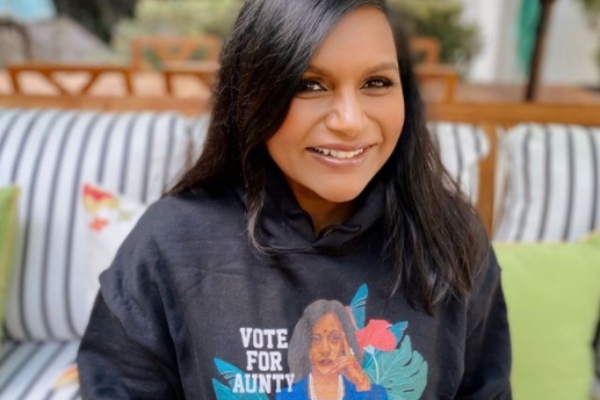 While Vijay's life had gone downhill at some point in time, the fall made him stronger instead. Chokalingam became a CFA charter holder, which is an advanced accreditation in Finance. He even managed to get into UCLA Anderson School of Management, a tier-one business school, without posing as a black man.
Vijay Chokalingam Has Written Two Books
Vijay Chokalingam, being an Affirmative Action Hacktivist, first published a book named "Almost Black: The True Story of How I Got Into Medical School By Pretending to be Black" in September 2016. Some people found it as an eye-opening experience for the school administration, while some found it a really cheap act. Later, Chokalingam wrote his second book, " The Definitive Guide to Ace Your Interview and Get the Job".
Vijay Is Estranged From His Family
Even his first intentions were wrong, Vijay claims, through his website, that his goal was to show "how affirmative action destroys the dreams of millions of Indian-American, Asian American, and white applicants for employment and higher education." We quite don't know about it, but his family is totally against what he did. They claimed that the book that was published brought disgrace to their family, and they cut-off contacts with Vijay.
Vijay Slut-shamed His Sister Mindy Kaling
After the news about the book spread all over, Kaling and her family were really upset by the shame brought to their family. Kaling even had to answer various questions regarding this topic and affirmed that she was totally unaware of her brother's acts. While on the other hand, Vijay exclaimed that Kaling and his cousins knew everything about it, right from the beginning.
The war went too far when Chokalingam slut-shamed his sister Mindy by telling Page Six:
"You play a slut on national TV, and you think this [book] will bring shame on the family?"
Whatever the truth be, what Vijay said about Mindy is unacceptable.
Vijay Works As A Career Coach
Now the bygones are bygones. Mindy Kaling's brother Vijay Chokalingam works as a career coach, resume writer, and admissions consultant for SOSCareerService.com. And yes, he has helped hundreds and thousands of his clients get into top-tier colleges and universities by helping them with their personal statements, application essays, and resumes. He has also helped his clients secure prestigious jobs.
Vijay had made lots of mistakes in the past, but on the bright side, he has learned from his mistakes. He has been doing pretty great at the moment, and we hope that he will continue to do so.
Explore more on eCelebrityBabies and get updates on Celebrity Babies, Celebrity Parents, Celebrity Siblings, and More.