Best known for his role as Tom Haverford on the NBC series Parks and Recreation, Aziz Ansari is also the main character and creator of the Netflix series Master of None. The 37-year-old actor has also won two Emmys and a Golden Globe. His Golden Globe triumph was the first award received by an Asian American actor for acting on television.
Aziz's career has been definitely shaping up to be pretty amazing with countless award nominations and praise. He was born to Indian parents Fatima Ansari and Shoukath Ansari. Aziz also has a brother, Aniz Ansari. The Ansari Family is pretty secretive about their personal life, but regardless of their secrecy, we have accumulated some interesting facts about Aziz Ansari's mother, Fatima Ansari, so let's check that out.
Fatima Is An Obstetrician And Gynecologist
Aziz Ansari's mother, Fatima Ansari, is also a doctor like his father, Shoukath Ansari. As both of Aziz's parents were doctors when he was growing up, Aziz would also have probably thought of a profession in health. Unlike her husband, Fatima does not really appear that much in the media and is pretty secretive about her personal life. We all know how hard it is to work as a gynecologist, so she must be dedicated to her work and rarely gets enough free time.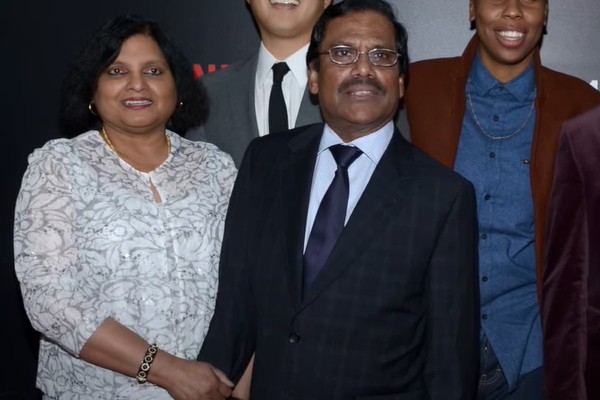 Fatima is the daughter of Fakrudeen Adam, who is from Edalakkudi in Kanyakumari district and is a public prosecutor. So, she has quite some reputation back at home as well. Now that she has made a career for herself, Fatima has forged her into a strong, competent woman. She also stands out as a loving and caring mother who really thinks highly of her son.
Also Read: Who Are Andy Samberg's Parents, Marjorie Marrow And Joe Samberg?
Aziz Ansari's Mother Is Also On Master Of None
Aziz did an incredible job of casting his own father as his character's father on the show Master Of None. While Shoukath has been stealing the hearts of fans by his authentic acting, the one who is not receiving enough credits is none other than his mom, Fatima. Her role as the mother of Aziz's character has also been the main highlight of the show. The realistic approach these two bring into the show is amazingly wholesome.
View this post on Instagram

Fatima has been truly dedicated to her medical practices, and in the meantime, she has also been able to manage acting, and this alone makes her pretty special. Master Of None is an ongoing series on Netflix, so we will likely continue to see her acting for quite some time. Let's hope we get to see her work on other acting projects as well.
Fatima Decided To Do Acting Just Because Of Her Love For Aziz
Aziz Ansari's mother, Fatima, is not really into acting. According to an interview given by Aziz to National Public Radio, he mentioned that his mother Fatima does not really like being on the show. He added that she is doing all of this just because she loves him so much.
It's truly incredible to see how much a mother's love can impact a child's success. Let's hope we get to see them together more often in the near future.
Explore more on eCelebrityBabies and get updates on Celebrity Babies, Celebrity Parents, Celebrity Siblings, and More.