The famous American actor James Spader was born on 7 February 1960 to mother Jean Fraser Spader and father Stoddard 'Todd' Greenwood Spader. James Spader's parents, Jean and Todd, had normal jobs.  They were school teachers in Massachusetts, and his sisters, Annie Spader and Libby Spader were greatly influenced by it. Furthermore, his parents were a good role model for him, who always helped and encouraged him during his career.
Here, learn some more facts about James Spader's parents, who nurtured, supported, and guided him till their last breath.
James Spader's Parents Met In An Orchestra
The Blacklist actor, James Spader's mother, Jean Fraser Spader, nicknamed Gigi, graduated in 1946 as a music major from Wells college. As a young woman, Jean worked in the Boston Symphony Orchestra, where she met future James Spader's father, Stoddard Spader. Soon after a couple of meetings, they feel for each other and tied their marital knot before close friends and family members.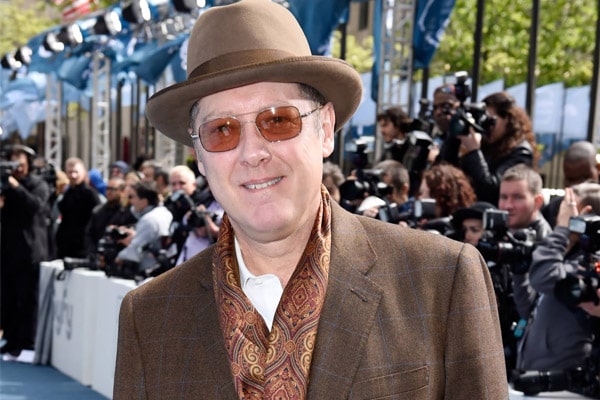 After getting married, James Spader's parents moved to the Brooks School in North Andover, MA, where Todd became a teacher in the English department. Along with teaching, James Spader's father, Todd, also established a summer program in the Brooks School. Similarly, James Spader's mother, Jean, had an active role of faculty wife with a dorm and director of faculty plays in the same school.
Todd continued his job in the Brooks School while Jean joined The Pike School, Andover, after her kids' birth. She was the head of the pre-primary program. Also, Gigi volunteered for some years at the New Bedford Whaling Museum and Tobey Hospital in Wareham. After retirement, James Spader's parents permanently moved to Marion, where he had bought a $1.1 million worth home in 2016.
Todd Spader Passed Away In 1996 And Jean In 2007
James Spader's father, Todd, passed away on 27 September 1996. A memorial service was held at Todd's former workplace, The Brooks School Chapel in Andover, on 17 May 1997.
Some years after Todd's death, James Spader's mother, Jean, also died peacefully at the age of eighty-four on 28 October 2007. Almost all the family members of James were present at the hospital during her last breathe. According to South Coast Today magazine, Jean aka Gigi was one of Elizabeth H. Bowditch and James R. Fraser's two kids. She had a brother named Allan Fraser, with whom she grew up in Canton and Marion.
ALSO READ: Young Celebrity Actor Jacob Trembley's Father, Jason Tremblay
Although James Spader's parents are no more between us, they are always in the heart of their close ones and those who were influenced by them. Their family members and well-wishers still share pictures of them in their remembrance.
Parents To Three Kids Including James Spader
Late Jean Spader and Todd Spader were parents to three children, including the famed actor and producer, James Spader. Besides James, they were parents to two daughters, Libby Spader and Annie Spader, who are doing great in their respective professions. Annie is a primary school teacher just like her parents, while Libby is currently a learning consultant.
Furthermore, James Spader's parents, Todd and Jean are also survived with six grandchildren, and one more joined the family after their death. Among seven, three grandsons are from their son James union with two women, and the remaining three are from their daughters.
Jean Spader and Todd Spader are greatly missed by their family and friends. Sometimes, James' sisters even share pictures remembering them on their social networking handles.
Explore more on eCelebrityBabies and get updates on Celebrity Babies, Celebrity Parents, Celebrity Siblings, and More.