The Blacklist star James Spader is one of the celebrated actors and producers in the American Entertainment Industry. He came to prominence after portraying an eccentric character in the American Independent drama film, Sex, Lies, and Videotape. He is currently famous among the people as a high-profile criminal-turned-FBI-informant Raymond 'Red' Reddington in the crime thriller TV series The Blacklist.
James Spader was born James Todd Spader to teachers Jean Fraser Spader and Stoddard Greenwood 'Todd' Spader in Boston, Massachusetts. Spader is the youngest of three kids of Todd and Jean. He has two elder sisters, Annie Spader and Libby Spader. Here, know some more facts about James Spader's sisters, Annie and Libby Spader.
James Spader's Sister, Annie Spader Is A Teacher
One of James Spader's sisters, Annie Spader, was so much influenced by their parents' teaching profession. She had a dream of being a teacher, just like her mom and dad in her future. So, with an aim to be a teacher, Annie did a Masters of Science in Elementary Education and Teaching in 1990 from City University of New York-Hunter College. Before joining Hunter College, she did an HS diploma from Abbot Academy in 1973 and then, BA in Psychology from Wellesley College in 1977.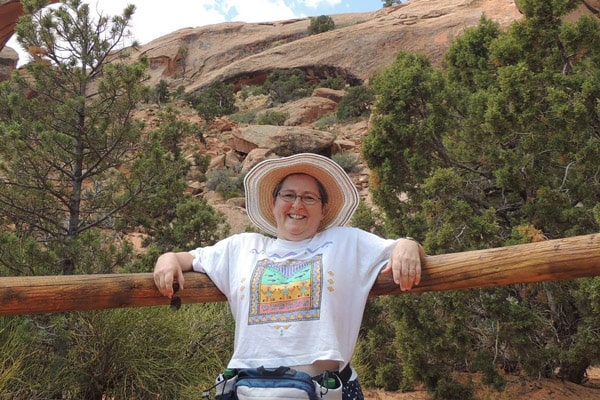 Soon after completing her BA, James Spader's sister, Annie, worked as an office manager at the International Defense and Aid Fund for Southern Africa for two years to earn money for her living. Then in 1980,  she joined The Pike School, MA, where she was a kindergarten teacher and lower school art teacher. After leaving The Pike School, Annie taught kindergarteners and first, second and third graders at Buckley School.
Since after resigning from Buckley School, Annie Spader joined Brearley School as a Kindergarten teacher in 1997. Since then, she is continuously serving in the school as a teacher for primary graders. Currently, she is a room teacher (Lower School). Annie's main duty is to monitor primary grade students' progress on behavior and how they utilize their free time.
The Blacklist Star's Other Sister Is A Learning Consultant
Talking about the other sister of James Spader, Libby Spader, she is a graduate of Wesleyan University with a degree in theater. To date, she has experience working in various fields, including education, advertising, classical music management, and event logistics for medical education programs. Also, Libby's career achievements include a memorable stint as Goddess of Culture as a start-up.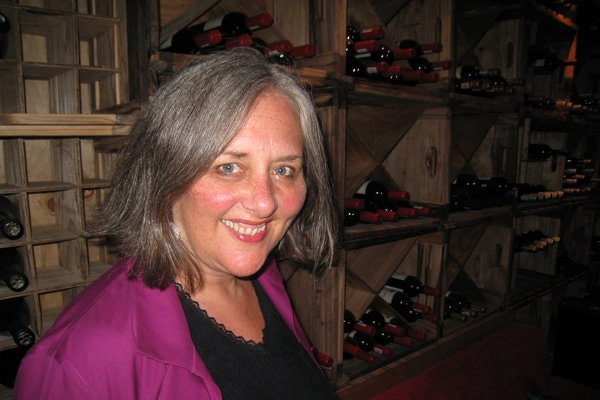 According to the LinkedIn profile of James Spader's sister, Libby Spader, she worked in InsideNGO for two decades as a Training Events Director and Director of Finance, Grants & Contracts International. Libby was also Director of Programs at Humentum based in the Greater New York City Area from 2017 to 2020.
ALSO READ: The Teen Actor Jacob Trembley's Sisters, Emma Tremblay, And Erica Tremblay
Currently, Libby is an independent learning consultant working for various organizations globally. She designs and delivers learning in online and face-to-face settings. The specific areas of Libby's training expertise are in ToT and USAID Rules & Regulations. She also works closely with her teams of instructional designers, trainers, and onsite teams to meet learner needs.
Both Sisters Of James Spader Are Married With Children
James Spader's sisters, Annie Spader, now Annie Spader Byerly, and Libby Spader are married with children. As mentioned in various online sites by Annie and Libby, they are proud mothers. Unfortunately, the name and other details of their husband and kids are not available for the public concern yet.
However, we know that Annie and Libby are aunts to three from their brother, James Spader's relationship with two women. Both of James Spader's sisters are close with their nephews, Sebastian Spader, Elijah Spader, and Nathaneal Spader. Moreover, although we can't see James and his sisters together in public, the brother-sister duos might be sharing a great bond behind the camera.
Explore more on eCelebrityBabies and get updates on Celebrity Babies, Celebrity Parents, Celebrity Siblings, and More.