Eliza Roberts is an American actress known for her roles in 'National Lampoon's Animal House,' 'Doctor Who,' and 'Lois & Clark: The New Adventures of Superman.' Apart from her own fame, she is also known as Eric Roberts's wife. Eliza was born to father David Rayfiel and mother, Lila Garrett.
Although born to David and Lila, Eliza grew up with her step-dad Don Garrett. Lila, Eliza Robert's mother, was well established in the film industry as a screenwriter. She wrote for many TV series and movies up until the nineties. Lila had an interesting professional and personal life with two marriages, so we will cover some intriguing moments of her life in this article.
Eliza Robert's Mother Lila Was An Acclaimed Writer
Lila was a pretty big name in the screenwriting department up until the 90s. She had been part of many successful movies as well as TV series. Starting her career from a TV series called 'Krazy Kat' in 1963, she went on to write for hit series like 'The Second Hundred Years,' 'My Favorite Martian,' All in the Family,' and 'Bewitched.' Furthermore, she has also co-written with Bernie Kahn and Stu Billett the 1971 Disney TV movie 'The Barefoot Executive.'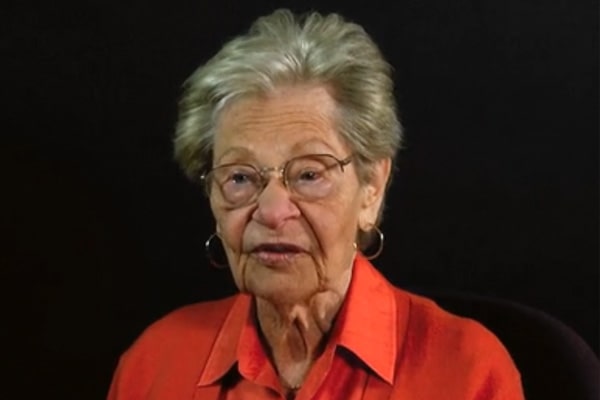 Lila Garrett had an amazing career as a writer. Her involvement in the film was probably the thing that inspired her daughter, Eliza. Some of her other notable work includes 'Get Smart(TV Series),' 'Baby… I'm Back!', 'Who Gets the Friends?', and  'The ABC Afternoon Playbreak.' She retired from writing in 1999 after writing an episode for 'The New Addams Family' called 'Fester and Granny vs. Grandpapa Addams.'
Lila had also won multiple awards for her brilliant screenwriting. She won the Daytime Emmy two times for her work on two episodes of 'The ABC Afternoon Playbreak.' She also shared the Writers Guild of America Award for her work in The Other Woman.
Lila Was Also A Radio Host And A Producer
Eliza Robert's mother, sure, was multidimensional. Her career was not bounded within writing only. She was a well-known radio host as well as a producer. Lila worked as the host for Radical radio station KPFK up until recently.  Apart from radio hosting and writing, she had also produced some hits back in the day. Some of her produced shows include 'Baby… I'm Back!', 'The ABC Afternoon Playbreak,' and 'Who Gets the Friends?'.
View this post on Instagram

In her radio hosting, Lila always ended her interviews saying, "The arms industry has neither allies nor enemies, only customers." She was also an anti-war activist. Her political engagement includes founding Americans Against War with Iraq and serving as a DNC delegate for presidential candidate Michael Dukakis.
Garrett was also the President of the Southern California chapter of the Americans for Democratic Action and became a founding member of Progressive Democrats of America.
Lila Garrett's Saddening Death
Eliza Robert's mother, Lila, left this world in February 2020 at the age of 94. She was surrounded by her daughter Eliza, son-in-law Eric Roberts, granddaughter Morgan, and others. Lila flamboyantly worked as the host for KPFK up until recently. She was a gift to this world because of her humbleness and kindness.
Lila was also instrumental in raising voice against war. She was an intellect and knowledgeable addition to this world. Her legacy is now passed down to the new generation to follow. Lila's daughter and her grandchildren must be proud of what she achieved in her lifetime.
May her soul rest in peace and power.
Explore more on eCelebrityBabies and get updates on Celebrity Babies, Celebrity Parents, Celebrity Siblings, and More.