American actor Jed Sura is known for his acting in 'Criminal Minds,' 'Diamonds and Guns,' and 'Infinity.' Apart from his own career, Jed is also known as Xena: Warrior Princess's actress Renee O' Connor's husband. Jed has been in the industry for quite some time, even though he has not made as much of a big name as his wife, Renee.
Jed is Renee's second husband as the 49-year-old was previously married to Steve Muir till 2005. Steve and Renee had a son together named Miles William Muir. Jed and Renee married in 2017 and gave birth to their beautiful daughter Iris Sura O'Connor. Iris was in fame even before birth, and fans are curious to know how this child of a warrior from Xena is growing up. If you are one of those fans, stick to the end of this article to know some intriguing facts about Jed Sura's daughter Iris.
Iris Is The Only Child Of Jed
Born on March 19, 2006, while Jed and  Renee were still dating, Iris is the only child of Jed and the second child of Renee O' Connor. Iris grew up most of her childhood without her parents being actually married as Jed and Renee only got married in 2017. The fourteen-year-old is very close to her parents. She can be seen spending a lot of time with her parents even though they have quite a hectic schedule.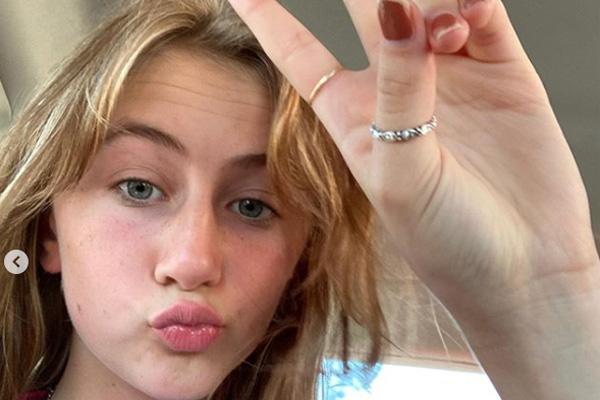 Iris is only 14 currently, so we need to wait and see where her future lies. Either she chooses acting like her parents and half-brother or does something else is anyone's guess. Let's hope we get to see her follow her dreams and become someone her parents can be really proud of.
Jed Sura's Daughter Iris Has Been Involved In Acting
Jed and Renee O'Connor's daughter Iris recently played a play on Phantom Project theatre in January 2020. She played the character of Anne Frank in the play and has a wonderful line that says, "I keep my ideals, because, in spite of everything, I still believe that people are really good at heart." Iris's mother revealed this through her Instagram, saying these lines paralleled her own daughter's ideals.
View this post on Instagram

Iris Sura O'Connor was part of the movie 'Watch The Sky,' which is a family production released in 2018. Furthermore, she was also featured in musical theater roles such as Dorothy in Wizard of Oz, Jane Banks in Mary Poppins, and Puck in Midsummer Night's Dream. She has also played Macbeth as the Third Witch in House Of Bards Theatre.
Iris looks promising as an actress, but as we mentioned above, we need to hold our horses and watch her develop truly as someone who her parents can be really proud of.
Iris Has A Private Instagram
Jed Sura's daughter Iris has a private Instagram, which is pretty understandable. As both of her parents are known celebrities, she must want to avoid much of the spotlight. Also, she is very young at the moment, and she would want to focus on her growth rather than other distractions.
Iris is pretty close to her parents, so let's hope their parent-child relationship remains untainted for many more years to come. She must be lucky to have such a wonderful father and inspiring mother in the form of Jed Sura and Renee O'Connor.  Regardless to say, whichever field Iris chooses, we can expect full support from both of her parents.
Name Meaning: Iris Sura O'Connor
Iris is a Greek feminine name that means the messenger of the gods among themselves and the personification of the rainbow. It was the 245th most popular name given to baby girls born in the United States in 2014. 
Explore more on eCelebrityBabies and get updates on Celebrity Babies, Celebrity Parents, Celebrity Siblings, and More.