Phil Jackson is a name that simply resonates with greatness in terms of basketball. The 75-year-old NBA legend is a thirteen-time NBA champion as both player and coach. Phil's greatness is arguably one of the best of all-time in NBA coaching career.
Apart from his professional life, Phil Jackson has also been a wonderful father. The father of five children has managed to raise all of his children in a proper fashion. While he has five children altogether, we are going to focus this article on Phil Jackson's daughter Brooke Jackson. Brooke has remained stagnant most of her life in terms of media appearance, but we have accumulated some interesting things about her that may take you by surprise.
Brooke Jackson Is A Psychologist
One may very well expect a child to follow their parent's footsteps; however, that is not always the case. Brooke Jackson is one prime example of it. Despite her father's athletic background, she pursued her own interest that was becoming a Psychologist.
Brooke Jackson did a double major from the University of Colorado in 1999: B.A. in English, focusing on Creative Writing and B.A. in Psychology. She was certainly set from the get-go that she was interested in psychology. She did not stop there and continued studying Psychology and completed her M.A. in Psychology from Ryokan College in 2004. Finally, she completed Pys.D. in Clinical Psychology from California Graduate Institute of The Chicago School of Professional Psychology in 2010.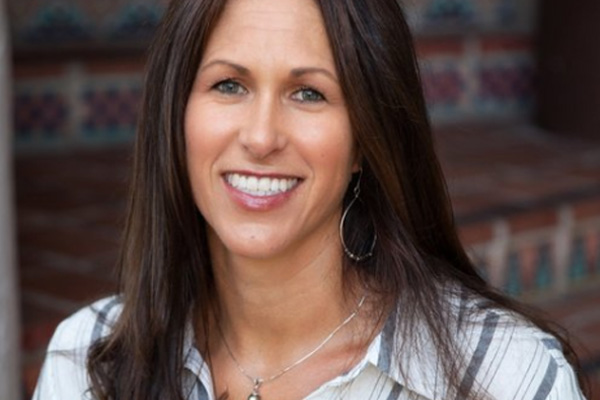 Brooke has been an amazing therapist and has gained a lot of experience from world-renowned institutions for the past decade. It's quite inspiring to see her make herself an amazing person regardless of her ties with her renowned father. Brooke's current office is situated in Santa Barbara, California, and she is also available for therapy by taking an appointment from her website.
Apart from her own career, she is also the board member of the Phil Jackson Foundation alongside her siblings Elizabeth Jackson, Chelsea Jackson, Charles Jackson, and Ben Jackson.
Brooke Suffered From Harrasment In College
As disturbing as it sounds, Brooke was harassed during her time in college. Phil Jackson revealed in his book 'Eleven Rings' that how the sexual harassment case surrounding Kobe Bryant in 2004 had cracked open an old wound that had never fully healed.
Phil Jackson's daughter Brooke was a victim of an assault while she was on a date with a campus athlete. Furthermore, Phil also added that the case hit him so hard that he was clueless about what to do next. In the end, Brooke chose not to press charges after filing a report with the police.
This case is a prime example of how much of such cases remain hidden and shows the disturbing truth about this society. Fortunately, Brooke handled herself well with all the support from her family. But this does not change the fact of how often such cases remain hidden, and the crime remains unpunished. This is a social stigma that surely needs to change. After suffering from distress herself, Brooke is now helping others with all of her expertise and experience, which in itself is more than applaudable.
Phil Jackson's Daughter Brooke Is Married To An Entrepreneur
Currently residing in Santa Barbara, California, Brooke is married to her husband, Mr. Sears. The couple has three children together and is quite secretive about their relationship. Brooke remains off from social media and hardly makes a media appearance. The mother of three must be giving her best to avoid any sort of problems that her children may face due to unwanted attention.
The best we can do is wait and see whether she opts to join the social media scene or not. Until then, we have to wish her and her family the very best. Brooke is a strong and fearless woman with a kind heart, so there is no doubt she is a great mother as well.
Name Meaning: Brooke Jackson Sears
Brooke is a unisex name that is of English origin. The general meaning of Brooke is 'Small Stream.'
Explore more on eCelebrityBabies and get updates on Celebrity Babies, Celebrity Parents, Celebrity Siblings, and More.