NBA legend Phil Jackson had a fantastic career as a player and head coach, but he had a pretty upsetting married life. The coaching phenom divorced twice before, having a called-off engagement. He married his first wife, Maxine Jackson, in  1967. But things went sideways, ending their marriage in 1972 after spending five years together. 
Phil and Maxine gave birth to their first child Elizabeth Jackson during their time together. Elizabeth was not raised in fame as much as her half-siblings because Phil was yet to make his move to Chicago Bulls. But due to her parent's divorce, she had a troubled childhood.
Only Child Of Maxine And Phil Jackson
Phil Jackson's daughter, Elizabeth, is the only child of the two. The former pair were married for five wonderful years. Phil was still active as a player during the couple's time together. In the year he married Maxine, he was drafted in the second round by the New York Knicks. Playing for the Knicks, he successfully won the titles in 1970 and 1973. It must be during this time Elizabeth was born.
Elizabeth does have other half-siblings from her father's second marriage to June Jackson. They are Chelsea Jackson, Ben Jackson, Charlie Jackson, and Brooke Jackson. Although the relationship between Elizabeth and her half-siblings is unknown, they must have decent enough standards for each other.
Elizabeth Jackson Is A Social Studies Teacher
Phil Jackson revealed in an interview that Elizabeth Jackson lived with her family in Virginia. Furthermore, Elizabeth currently works as a Social Studies for FCPS in Virginia, which she has been doing for nearly two decades now. She previously worked as the director of marketing at Prudential Financial. She graduated from Trinity University with a BA in International Relations and Affairs before completing an MA  in International affairs and a Master's degree in Secondary Education from The George Washington University.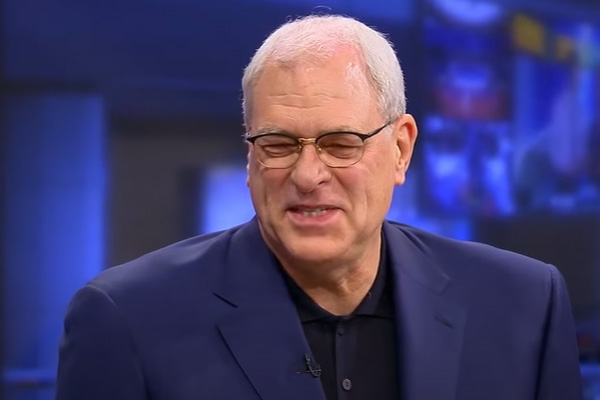 Elizabeth is also a major part of Phil Jackson's foundation, where she currently holds the position of a board member. The foundation has been crucial in promoting well-being, indigenous peoples, local community, and environmental preservation.
Phil Jackson's Daughter Elizabeth Has Managed To Keep A Low Profile
Phil was yet to reach his peak limelight while his daughter Elizabeth Jackson was born. He was just recently becoming a fan favorite after making his impact in the game with his long arms as a substitute for New York Knicks. His personal life around that time remains pretty much under the grid. After he garnered most of his fame due to his coaching stint at Chicago Bulls, his past life came into attention. It was around that time, Elizabeth's name surfaced in the media.
Even so, Elizabeth Jackson has managed to keep herself out of the social spotlight.  She is nowhere to be found on social media. Due to her low participation, it is pretty hard for anyone to dig out any information regarding her personal life. She has successfully managed to keep herself out of any attention until and unless she comes out in the media herself.
Name Meaning: Elizabeth Jackson
The feminine name given to Phil Jackson's daughter derived from a form of the Hebrew name Elisheva, meaning 'My God is an oath' or 'My God is abundance.'
Explore more on eCelebrityBabies and get updates on Celebrity Babies, Celebrity Parents, Celebrity Siblings, and More.