Considered one of the most prolific individuals in basketball history, Phil Jackson is a name you have probably heard many times. His unprecedented 13 NBA titles as both player and coach remain the highest of all-time. Although he had a successful time as a player, he is better known for his coaching stints at Chicago Bulls and Los Angeles Lakers with players like Michael Jordan and Kobe Bryant. 
As illustrious and successful was his professional life, his personal life suffered from two-divorces and a called-off engagement. He has five children,  Elizabeth Jackson, Chelsea Jackson, Brooke Jackson, and twins Ben Jackson and Charlie Jackson from his two marriages. But today, we will be only covering about Phil Jackson's daughter Chelsea Jackson with his wife June Jackson.  
Chelsea Jackson Has A Basketball History
Following in her father's footsteps, Chelsea played basketball while in high school. She went to Deerfield high school in Illinois. She played for the varsity basketball team and revealed in an interview that her publicity had alienated her from some of the older players at her team. Initially, she ignored the hatred, but after a while, it affected her play. She had to confront her teammates and solve this issue eventually.
As it seems, Chelsea did not follow basketball into her senior career. Phil Jackson's second-oldest child became very passive in media in her adulthood. She found her priorities in something other than basketball. Whichever path she would have chosen, she would have got full support from her parents. However, the divorce between her parents must have affected her in some way. 
Phil Jackson's Daughter Chelsea Has Lived In Multiple Locations As A Child
Chelsea Jackson has lived in multiple locations throughout her childhood. As reported by the Chicago Tribune in 1991, she has lived in seven locales, and 13 apartments and homes as her dad moved around the coaching circuit. She admitted that she felt very frustrated and even resented her dad for this. But eventually, she had to accept the situation.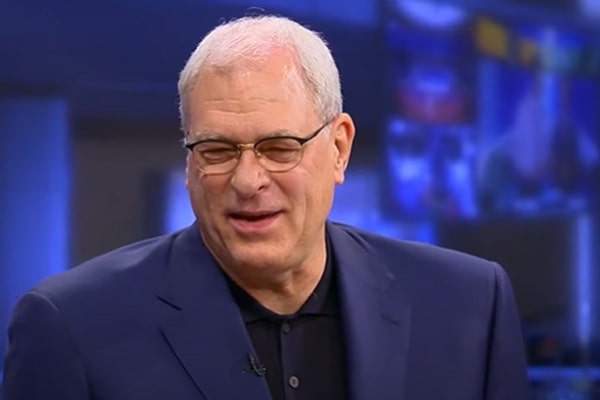 Phil Jackson's busy life took a toll on not only his daughter's life but also his own. He revealed that his wife's primary reason for his divorce after twenty-five years was his failure to provide enough time for the family. Phil's extreme deduction towards his job is the reason for his success, so he had to sacrifice one or the other. Basketball fans must be lucky that he chose his career over his family. 
Chelsea Is A Designer
Phil Jackson's daughter Chelsea Jackson is a designer and owner of the company Chelsea Sachs Design. She graduated from Penn State University before working in Manhattan and Washington D.C. for television production, including the 2000 Sydney Olympics and the 2002 Salt Lake City Olympics. But later, she transitioned to her own design firm, which focuses on green design and preference for presenting her clients with materials and furniture that are sustainable.
Chelsea is also helping redesign her father Phil Jackson's California Home, which he bought about twenty years before starting his job as LA Laker's coach. Designer Patrick Ediger is also helping with the house's renovation that Phil Jackson has some wonderful memories.
Chelsea Jackson Is A Mother Of Two
Phil Jackson's daughter Chelsea has managed to keep a shallow profile, unlike her famous father. She is married to her husband Mr. Sachs and has two children- a daughter and a son. Chelsea had a keen interest in basketball, but what made her withdraw from it remains pretty unknown. 

After growing up as a celebrity's kid and facing the consequences in the wrong way, Chelsea must have felt she would live a happier life by withdrawing from the media. However, she is pretty active on her social media accounts. It features her professional work as well as her personal life. Overall she can be seen spending a lot of time with her husband and two beautiful children and also loves posting about her siblings. 
Explore more on eCelebrityBabies and get updates on Celebrity Babies, Celebrity Parents, Celebrity Siblings, and More.