Phil Jackson is a former American player, coach, and executive in the NBA. He is counted as one of the most successful coaches in NBA history. Although known for his management skills in athletics, he could not balance his personal life that well. 
Jackson had to endure two failed marriages and a called-off engagement. Despite the failed marriages, he is a proud father of five kids. Among them, we will be tailing Jackson's son, Charlie Jackson, with second wife, June Jackson. 
Born To Phil Jackson And June Jackson 
Aforementioned, Phil Jackson's son, Charlie Jackson, is born to him and his second wife, June Jackson. The former couple was married for twenty-six years from 1974 to 2000. 
The former couple welcomed four kids together, including Charlie Jackson's twin brother, Benjamin Jackson. Furthermore, the twin brothers attended Bannockburn School and were the lead scorers in 6th grade. 
Unfortunately, not much is known about Phil Jackson's son, Charlie, but he enjoyed a fun childhood. Interestingly, Charlie also goes by the name Charles Jackson. 
Phil Jackson's Son Is An Entrepreneur 
Despite having a famous father, all of Jackson's children chose a different career path than their father. Likewise is the story of Phil's twin kid, Charlie, aka Charles Jackson. 
Charles has made a name of himself as an entrepreneur. Currently residing in Pacific Palisades, CA, he has been an accomplished entrepreneur running Gron Ventures. He further scales the businesses engaged in customer goods, merchants, sports management, etc.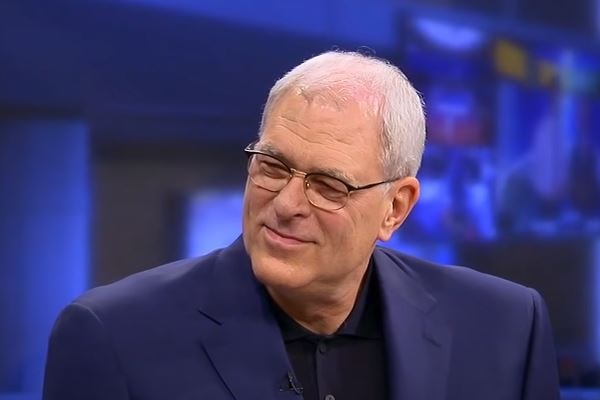 The University of Colorado graduate, Charles, holds the degree of BA in Communications. He spent his college years as passionate about environmental causes and entrepreneurship. 
Although Charlie is away from social media, he must be enjoying a peaceful life with his family. 
Actively Participates In The Family Foundation 
Phil Jackson is known for his philanthropic work, along with his impressive basketball career. He founded a family foundation called P.D. Jackson Family Foundation. 
Phile Jackson's son, Charlie, aka Charles, is also an active member of the family foundation. Furthermore, the organization is dedicated to supporting a holistic approach to indigenous people's well-being and environmental preservation. 
As stated above, Charles was pretty passionate about environmental causes during his college days. Hence, he is pretty involved in activities run by the family foundation. 
Along with Charlie, his siblings, Ben Jackson, Chelsea Jackson, Elizabeth Jackson, and Brooke Jackson, are also involved in the charity. And it looks like Jackson's siblings share a powerful bond. 
Charles Jackson's Siblings and Half-Sister Are Settled 
Aforementioned, Phil Jackson had to endure two failed marriages because of his utter dedication towards basketball. He initially was married to Maxine Jackson from 1967 to 1972. They welcomed their only kid, Elizabeth Jackson, during their five years of marriage. 
Similarly, Jackson remarried June Jackson in 1974 and welcomed four kids, including Charlie and Ben. Charlie Jackson's parents divorced after twenty-six years of marriage. June thought Phil was too dedicated to his career than his family and hence ended their marriage. 
While talking to ESPN, Phil revelead that he missed one of his kids' birth when he was a player. As of now, all five of Charles Jackson's kids have grown up. Therefore, he wishes to spend more time with his kids in recent years. 
The same interview shows that Jackson's son, Charlie, aka Charles, enjoys his father's company. Unfortunately, Charlie is away from social media, but he must be living a comfortable life. 
Therefore, let's hope to hear more of him in the coming days. 
Name Meaning- Charles/ Charlie
The name Charles means Free Man and is of English origin.
Explore more on eCelebrityBabies and get updates on Celebrity Babies, Celebrity Parents, Celebrity Siblings, and More.