Jeffrey John Hornacek (Jeff Hornacek) is a professional American basketball coach currently serving as the assistant coach of the Houston Rockets in the National Basketball Association (NBA). Previously, he has also worked as the head coach for the Phoenix Suns(2013-2016)and the New York Knicks(2016-2018). The 57 years old also played as a shooting guard when he was an NBA player.
Jeff is someone who likes to keep his profile very low. Not much personal information is available about him, let alone his family members'. But we have tried to accumulate some information about his family. He has been married to Stacy Hornacek since June 7, 1986. The couple is parents to three children, and one of them is Ryan Hornacek.
Read this article to know facts about Jeff Hornacek's son, Ryan Hornacek.
Ryan Hornacek Was Born To Jeff Hornacek and Stacy Hornacek
Ryan Hornacek was born to the famous NBA coach Jeff Hornacek and his wife, Stacy Hornacek, in 1989. He grew up with his two other siblings: a younger brother, Tyler Hornacek, and a younger sister Abby Hornacek.
All of the three siblings, including Ryan, had a fantastic childhood. Their father even discontinued his career path to spend time with the family. Ryan, Tyler, and Abby are lucky to have such an amazing father who always keeps his family in number one priority. The love, time, and effort that Jeff and Stacy had put into their upbringing can be easily seen today. In today's date, there are two more additions to his family, his wife, Casey Hornacek, and his little son Frank Hornacek.
Ryan Hornacek Is The Elder Brother Of The Famous T.V. Presenter Abby Hornacek
Ryan Hornacek's younger sister, Abby Hornacek, is a sports journalist for Fox Sports. She is a USC graduate who started working straight out of high school. She has worked for various student-operated new programs. After working for Stadium, a sports network based in Chicago, Illinois, she became an on-air host for Fox News in 2019. Ryan's sister had also worked as a contributor to ESPN.
ALSO READ: Michael McHale, Facts About Kevin McHale's Son With Lynn McHale
Jeff Hornacek's Son, Ryan Hornacek, Works At Google
Ryan Hornacek graduated from the University of Notre Dame with a Bachelor of Business Administration degree in two different specializations, namely Finance (from Mendoza College of Business) and Economics.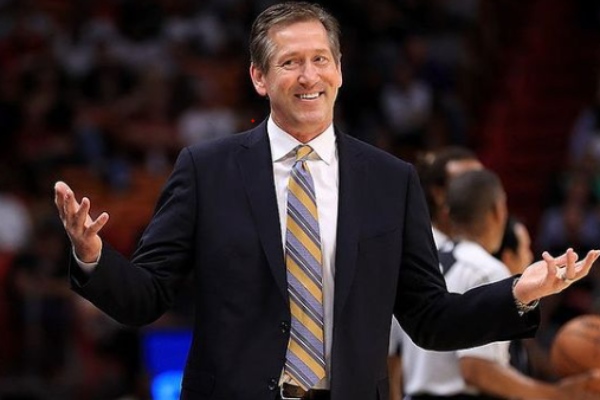 Ryan currently works as the Partner Lead in the B2B marketing zone of Google, a multinational tech company. He started off as Senior Analytical Lead in 2016. Before joining Google, he had also worked as a Consultant in Slalom Consulting, as a Strategy and Analytics Analyst in Performics, and as a Business Analyst in Overstock.com. He has a certified Business Analyst license from Northwestern University.
Jeff Hornacek's son Ryan Hornacek is not active on social media and stays away from public appearances. Jeff currently resides in Chicago with his wife Casey, and their child. We wish him success in his career and happiness in his life.
Name Meaning: Ryan Hornacek
The name 'Ryan' is of Irish origin, and it means 'little king' or 'illustrious.'
Explore more on eCelebrityBabies and get updates on Celebrity Babies, Celebrity Parents, Celebrity Siblings, and More.