Mark Beilein is the son of the American professional basketball coach John Beilein with his beloved wife, Kathleen Beilein. His famous father, John Beilein, is a graduate of the Wheeling Jesuit University, where he played basketball from 1971 to 1975. After graduation, Beilein began his career as a basketball coach from Newfane HS. Since then, he has coached several well-known college basketball teams, including West Virginia, Michigan, and Richmond. Lately, he was the head coach of the Cleveland Cavaliers of the NBA.
Here are some interesting facts about John Beilein's son, Mark Beilein, including his profession and siblings, which you might be interested to know.
Third Child Of John Beilein With Kathleen Beilein
Mark Beilein is the third child and second son of John Beilein with his wife of over four decades, Kathleen Beilein. The Beilein couple gave birth to their son, Mark Beilein, in 1984 in New York. At the time of the birth of Mark Beilein, his father was the head coach for the Le Moyne Dolphins, the athletic team representing the Le Moyne College, Syracuse, New York.
John Beilein's son, Mark Beilein, attended the local school and high school located near their home in New York. Later, for his further study, he joined West Virginia University where he earned a Bachelors' Degree in Arts with a major in General Studies.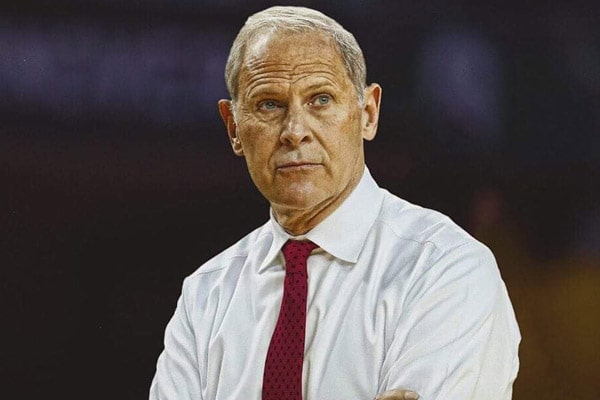 Mark Beilein's parents, John and Kathleen Beilein, married in 1978. Soon after their tying the knot ceremony, they welcomed their first child and Mark's eldest sister, Seana Beilein Hendricks, in 1979. Seana is currently in a marital relationship with Ryan Hendricks and has three children, Finley Hendricks, Johnny Hendricks, and Charlie Hendricks.
Similarly, John Beilein's son, Mark Beilein, has two brothers. His older brother, Patrick Beilein, born in 1983, is married to Kristen Beilein and has two kids. Likewise, Mark's youngest brother, Andrew 'Andy' Beilein, born in 1990, is the Senior Director of Government Relations at Business Roundtable.
Employee Benefits Advisor At Oswald Companies
John Beilein's son, Mark Beilein, is currently an Employee Benefits Advisor and Risk Management Strategist at the Oswald Companies. He joined the Oswald Companies' team based in the Greater Detroit Area in 2019. Beilein collaborates with clients to expand their views of risk management. He works with the team to design and actively supervises health plans that fit cultural and budgetary goals for each client.
Prior to joining Oswald Company, Mark Beilein worked as a territory manager and regional sales manager at Alro Steel Corporation for several years. Also, he served as the operations & inside sales and inside sales for some months in Alro Steel.
ALSO READ: Michael McHale, Facts About Kevin McHale's Son
Furthermore, John Beilein's son, Mark Beilein, obtained his Employer-Sponsored Plans Affordable Care Act Certification (PPACA) and got an Accident & Health, Life Agent license in the State of Ohio in 2019. Besides, Beilein is also a member of Team Red, White & Blue and the Emerging Leaders of the Ronald McDonald House of Cleveland.
His Eldest Brother Is A Head Coach At Le Moyne College
Aforementioned, Mark Beilein has an elder brother named Patrick Beilein. Unlike him, his brother, Patrick, chose to follow their father, John Beilein'S footsteps in the sports industry. Influenced by his father and falling in love with the Sport, he pursued a career in basketball. Patrick is the head basketball coach at Le Moyne College at the moment.
Mark Beilein also tried his luck in the sports industry for some years during his graduation years. He was a linebacker on his college's football team. Throughout his college football career, Mark gained First Team All-Conference and honorable mention All-State honors as a senior for head coach Glen McNew.
Moreover, Mark Beilein achieved Second Team All-State as a junior for head coach Gene Smith. Also, he earned varsity letters in track and basketball during his preparatory career at Benedictine H.S. in Richmond. However, Mark gravitated to the business world later.
Name Meaning: Mark Beilein
The name Mark originated from the old Latin name 'Mart-kos.' Its meaning is God of war or to be warlike.
Explore more on eCelebrityBabies and get updates on Celebrity Babies, Celebrity Parents, Celebrity Siblings, and More.