Patty Hanson is famous for being the wife of the American actor, musician and comedian, Charles Esten. Charles is mostly known for portraying the role of country singer Deacon Claybourne on the drama Nashville. Like her husband, Patty is also a part of the American Entertainment Industry. She has appeared in some acting projects, including the film Tin Cup in the role of assistant, Mr. Costner.
Nearly two decades of marital life of Patty Hanson and Charles Esten has blessed them with three talented children, a son, and two daughters. Here, get to learn some fast facts about Taylor Puskar aka Taylor Noelle, one of Patty Hanson's daughters with her spouse, Charles Esten.
Eldest Child Of Patty Hanson With Charles Esten
Taylor Puskar is the firstborn of Patty Hanson and musician Charles Esten. The happily married couple, Patty and Charles, welcomed their eldest daughter, Taylor Puskar, on 26 November 1997 in Los Angeles, California. Though Charles Esten's daughter's birthplace is Los Angeles, she later moved to Nashville with her parents.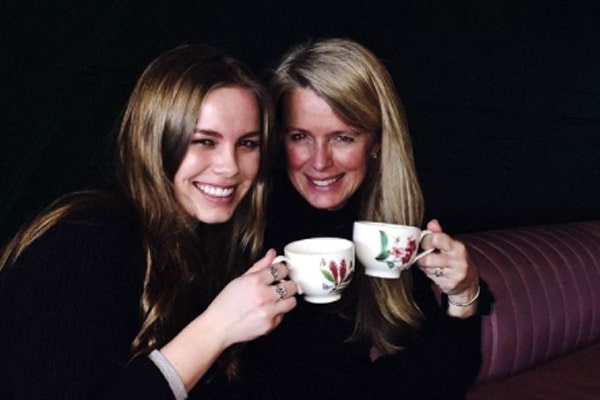 Patty Hanson's daughter, Taylor, completed her high school education when she was in Los Angeles. Then after moving to Nashville, she joined Belmont University, where she studied the music business. Currently, after graduation, Taylor is pursuing her career in the music industry.
She Has Two Siblings
Taylor Puskar has two younger siblings, Chase Puskar and Addie Puskar. Chase Puskar, two years younger than Taylor, is a graduate of the University of Colorado. Currently, he serves in the Colorado Center for Astrodynamics Research as a Research Assistant. Similarly, Taylor's sister, three years younger, Addie is a student-athlete at William & Mary, the second oldest college in the U.S. located in Williamsburg, Virginia.
ALSO READ: Jonathan Osteen, The Son Of American Pastor Joel Osteen
Taylor and her siblings grew up playing together and learning to sing from their celebrity father. All three Puskar siblings, Taylor, Chase, and Addie, are a good soccer player and singers. Seeing the Instagram posts of Taylor and her kinfolks, it seems like they share a great bonding. They often share pictures of having a good time traveling various places and enjoying their time together on their respective social media handles.
An Emerging Songwriter And Singer
Patty Hanson's daughter with Charles Esten, Taylor Puskar, is a local singer and songwriter. As mentioned earlier, Taylor belongs to the great musical city, Nashville, and graduated with a degree in the music business. Moreover, she is the daughter of one of the beloved musicians of the United States. With her celebrity parents' help and utilizing the knowledge she gained from her college, Taylor is currently establishing herself as a famous local singer.
View this post on Instagram

Growing up, Patty Hanson's daughter, Taylor, made connections with some of the Nashville area's brightest and best music communities. These important connections led Taylor to perform at esteemed local venues, including The Listening Room, 3rd & Lindsley, The Country, and the famous Bluebird Cafe. After honing in on her singing skills performing in various venues, she decided to work on some original material. So, Taylor eventually created her first EP, Out of My System, which reflects her pain and joys.
Pulling inspirations from well-known artists like Tori Kelly, Sara Bareilles, and Adele and obviously her father, Charles Esten, Taylor is gradually making her name in the music industry. The best thing is that Charles Esten's daughter even performs with him during some special events. It looks like we will soon hear the name of Patty Hanson and Charles Esten's daughter, Taylor, in the list of famous American singers and songwriters.
Taylor Puskar's Love Life
Going through the social media pages like Facebook and Instagram of Taylor Puskar, she seems to be in a romantic relationship. She often posts pictures with her boyfriend, Charlie Greene, a member of the Betcha Band. According to an Instagram post by Taylor Puskar, her relationship with Charlie reached three years in December 2020.
Taylor and her suitor, Charlie, seem to be so much in love with each other. She never hesitates to show her immense love for her man on her social media pages. Furthermore, fans of her are waiting for their wedding day.
Name Meaning: Taylor Puskar
The English origin girl name Taylor means the one who tailors clothes.
Explore more on eCelebrityBabies and get updates on Celebrity Babies, Celebrity Parents, Celebrity Siblings, and More