The legendary sports personality Red Auerbach passed away at the age of 89 years old on 28 October 2006. He had been a part of the National Basketball Association (NBA) for 60 years and the Boston Celtics family for 57 years. Moreover, Auerbach served as the head coach for various prestigious teams such as the Washington Capitols and Tri-Cities Hawks.
1980 NBA Executive of the Year, Red Auerbach is survived by two kids, daughters Nancy Auerbach and Randy Auerbach, with his wife of over a half-century, Dorothy Auerbach. His wife Dorothy died six years before him in 2000 following a lengthy illness.
Here, in this article, learn some facts about Red Auerbach's daughter, Nancy Auerbach, which were under wraps for so long.
Eldest Of the Two Children Of Red Auerbach
As mentioned earlier, late Red Auerbach gave birth to two daughters with his wife, Dorothy Auerbach. Among the two, Nancy Auerbach is the eldest who arrived some years after the marriage of Red and Dorothy in 1941. Nancy spent her childhood like any other normal kids, as Red was in the beginning stage of his career in the American Sports Industry. She was just four years old when her dad took the Celtics job.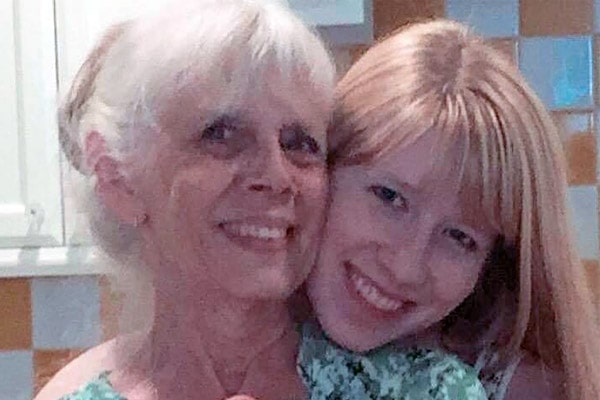 According to the Washington City Paper, Nancy Auerbach had asthma during her early childhood, due to which her parents could not relocate to another place from Washington. Her pediatrician was her grandfather, Dorothy's dad which made her parents even easier to stay in Washington, D.C.
Growing up, Red Auerbach's daughter, Nancy Auerbach, attended the D.C. public schools. She went to the Murch Elementary School and then to Wilson High School with her younger sister, Randy Auerbach.
Widow Of Former CNN Anchor Reid Collins
Only a few might know the fact that Nancy Auerbach is the widow of the late CNN Anchor Raymond Reid Collins. Mr. Collins passed away peacefully on 19 April 2018, at the age of 88, in Herndon, VA. Auerbach and Collins lived as a husband and wife for twenty-seven years. Before Collins, Nancy was in a romantic relationship with an unknown man.
Another surprising fact is that Nancy Auerbach is the second wife of anchor Reid Collins. Before walking down the aisle with Nancy, Reid was in a marital relationship with Mary Ann Collins Davidson for some years who passed away some time before his death.
ALSO READ: LonDen Scott, Facts About Byron Scott's Daughter With Anita Scott
At the moment, Nancy Auerbach Collins is living a retired life away from the media paparazzi at her home in Washington, D.C. We hope she is living a blissful and happy life.
Mother To Five Kids
Red Auerbach's daughter, Nancy Auerbach is a mother to five children with her late husband Reid Collins. The former couple Reid and Nacy have three daughters, Jamie Reid Kinsel, Cary Ellen Collins, and Lucy Collins Crafts, and a son Raymond Reid Collins Jr. Moreover, she has a daughter, Julie Auerbach Flieger from her previous relationship raised by her parents, Red and Dorothy Auerbach.
Furthermore, Nancy Auerbach is a proud grandmother to eleven grandchildren from her five kids. She became a grandmother for the first time with the birth of her granddaughter, Hope Auerbach Wilkinson. Similarly, she is also a great-grandmother to two great-grandchildren. All the children, grandchildren, and great-grandchildren of Nancy Auerbach visit her often at her residence in D.C.
The blessed mother of five and grandma of eleven, Nancy Auerbach does not appear much in the social media handles. It has been so long since she is inactive on her social media pages and does not seem to like to be in public eyes. As a result, Red Auerbach's daughter, Nancy Auerbach rarely shows off in the media.
Name Meaning: Nancy Auerbach
The female name Nancy is of Hebrew origin which means favor or grace.
Explore more on eCelebrityBabies and get updates on Celebrity Babies, Celebrity Parents, Celebrity Siblings, and More.