NBA devotee Monty Williams is currently the coach of NBA team Phoenix Suns. The 49-year-old has been in the basketball game for more than two decades and is not going out anytime soon. Monty and his late wife, Ingrid Williams, are parents of five wonderful children.
After Ingrid's accident, It was a really tough time for all of the children, which includes three daughters Lael Williams, Janna Williams, and Faith Williams, as well as two sons Elijah Williams and Micah Williams. While all of the kids are growing up better than ever, in this article, we have gathered some surprising facts about Ingrid Williams's daughter Faith Williams.
Second Daughter Of Ingrid And Monty
Out of three daughters that Ingrid and Monty have, Faith is their second daughter. Currently, in her sophomore year at Baylor University, Monty Williams' daughter Faith Williams has grown up to become exactly how her mother would have wanted. Her two baby brothers are also looking up to her, and she sure is providing them all the love.  Faith is pretty close to her little brothers. And she is making sure that they don't lack any love after her mother's death.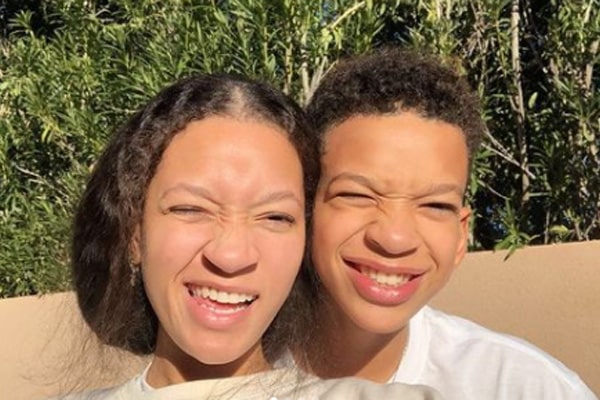 All of the Williams siblings can be seen having a wonderful time in multiple instances. Faith is no exception as she spends quite a lot of time with her family. She is trying her best to cope up without her mother while also helping her siblings do the same. Being the eldest after Lael, Faith was the one who took responsibility when Lael had to be away at school, which she handled perfectly.
Ingrid Williams's Daughter Faith Was With Her During The Accident
Faith, along with her two siblings Janna and Micah, was with Ingrid during the tragic accident that unfolded in 2016. Ingrid was driving back from Faith's basketball practice while the SUV collided with a  sedan driven by a 52-year-old woman named Susannah Donaldson. Ingrid and her children were rushed to the hospital, but only the children survived.
The tragic moment had a lasting effect on the family. Monty was in distress for quite a long time while the children had to do their best to cope up with the loss. It was Faith who rang the phone to her sister Lael after the incident, which changed their lives. Wherever Ingrid is now, she must be proud that her children have grown up exactly like she would have wanted.
Faith Is Interested In Basketball
Monty Williams's daughter Faith is looking like his prime successor. The 19-year-old is pretty interested in basketball as she was also a part of her high school basketball team. Faith must have continued her interest in basketball as she is making her way into graduating college. Overall, Faith is interested in sports in general because she can also be seen playing other sports.
View this post on Instagram

Faith is looking more than capable of filling her father's shoes. While it is still uncertain whether she will make her way into the WNBA or not, we can always keep our faith in Faith that she will. Moreover, she also has one of the best mentors she could get for herself at home, so she knows where to seek help.
Name Meaning: Faith Williams
Faith is a name of English origin. The literal meaning of the word Faith is 'Confidence, trust, and belief.'
Explore more on eCelebrityBabies and get updates on Celebrity Babies, Celebrity Parents, Celebrity Siblings, and More.