Ziggy Marley is a Jamaican musician and philanthropist. If you are familiar with this Grammy winner artist, you probably know he is the son of legendary singer and musician Bob Marley. Following his father's footsteps not only in music but also in life, Ziggy has fathered seven children.
The 52-year-old musician is a father to four boys and three daughters. As for his four boys, most of them are still under the age of fifteen. In this article, we have accumulated some interesting facts about Ziggy Marley's son Abraham Selassie Robert Nesta Marley, which may take you by surprise. So, don't forget to stick to the very end of this thrilling article.
ALSO READ: Daijah Wright, Facts About Eazy-E's Daughter
Abraham Is Ziggy's Second Youngest Son
As we already know, Ziggy has a massive family, and within that massive family, Abraham is his second youngest of the siblings. He is Ziggy's second of three sons with wife Orly Agai. Being smaller than most of the siblings, he is bound to get all the brotherly and sisterly love from them. He is also getting mentorships from his other siblings as well.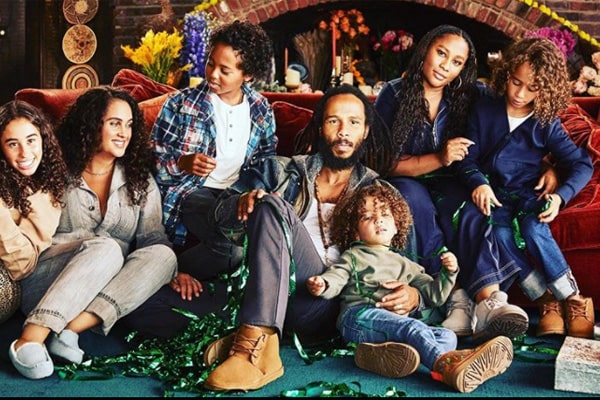 Abraham's siblings consist of Bambata Marley, Justice Marley, Zuri Marley, Judah Victoria Marley, Gideon Marley, and Isaiah Sion Marley. All of the Marley siblings are close to each other and can be seen spending a lot of time with each other.
Abraham Accompanies His Dad In Music Sessions
Abraham is already looking like he is going to follow in the footsteps of his father Ziggy. He can be seen together with Ziggy on multiple occasions. And he looks more than promising. The father-son duo has garnered attention from a lot of fans. The amount of respect Abraham has for his father is also exemplary.
View this post on Instagram

Abraham is learning quicker than ever, and it will take no time for him to become a wonderful singer. While you have got a father like Ziggy, there is nothing much you need to worry about being left off in any of the musical attributes. Let's hope we get to see him become a star like his father and grandfather very soon.
Ziggy Marley's Son Abraham Is Into Martial Arts
Apart from music, Abraham is also pretty interested in martial art. The kid can be seen performing martial arts on multiple instances and, more specifically, karate. Ziggy even shared one instance when little Abraham was preparing a stance in a studio turned dojo.
Ziggy is also taking care of his children's physicality as well as their musical prowess. The kid is looking promising in multiple fields, and we can't wait to see him choose a field he will thrive.
Abraham Loves Football
Abraham's athleticism does not stop in martial art. Apart from that, he is also interested in football. The little Marley has accompanied his father to different football events. He also spent a lot of time training football before the pandemic. Now that the pandemic is running, he is spending time at home playing football with his father and other siblings.
Ziggy Marley's son Abraham is looking sharp in multiple fields, and we, as fans, can not wait to see what career path he decides to choose.
Name Meaning: Abraham Selassie Robert Nesta Marley
Abraham is a name of Hebrew origin. The literal meaning of the name Abraham is 'Father Of Nation.' As for the name Selassie, it's Ethiopian name meaning is the trinity. The name Robert means fame & glory.
Explore more on eCelebrityBabies and get updates on Celebrity Babies, Celebrity Parents, Celebrity Siblings, and More.