Daijah Wright is the youngest daughter of the late West Coast rapper, Eazy-E, real name Eric Lynn Wright. Her father is famous for being a part of the late 80's rap group NWA and the founder of the record label Ruthless Records. Moreover, Daijah Wright's father, Eazy-E, is given the title of "Godfather of Gangsta Rap" for his vital contribution to the rap music genre.
Late Eazy-E is a father to many children, including Daijah Wright, with several baby mamas. Daijah is the Eazy-E's daughter with his widowed wife, Tomica Wright. Here, in this article, learn some more unknown facts on Daijah Wright.
Born Some Months After Her Father's Death
One of the greatest rappers in the American hip hop industry, Eazy-E passed away due to AIDS-related pneumonia on 26 May 1995. At the time of his death, his then-wife, Tomica Wright, was pregnant with his baby. Six months after, Tomica delivered his baby girl, Daijah Wright, in September 1995 at Cedars-Sinai Medical Center in Los Angeles, California.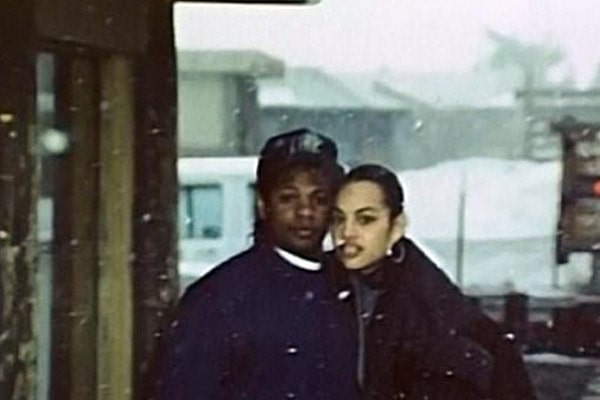 Daijah was born healthy, weighing seven pounds and five ounces. Soon after her birth, doctors tested for the AIDS virus on her, thinking she might have contracted it from her dad, Eazy-E. Fortunately, Daijah did not have the virus, and there was nothing to worry about.
The twenty-four-year-old daughter of rapper Eazy-E and entrepreneur Tomica Wright, Daijah, is of African-American ethnicity and holds an American nationality.
Daijah Wright's Siblings
The secretive daughter of Eazy-E, Daijah Wright, has an elder brother named Dominick Wright. According to sources, her brother was two years old when her dad passed away. So, Tomica might have given birth to Dominick in 1993.
Furthermore, Daijah is the half-sister of Eazy-E's children with several women. Some of her half-siblings include Eric Wright Jr., famous with the rap name Lil Eazy-E, Erin Bria Wright (later changed to Ebie), Marquise Wright, stage name Yung Eazy, Baby Eazy-E, Raven Wright, Elijah Wright, and David Wright.
View this post on Instagram

Moreover, the American hip-hop recording artist, Reemarkable, aka Henree Wright, also claims to be Eazy-E's daughter making her the step-sister of Daijah Wright. She rose to prominence as Eazy-E's daughter only after the death of the rapper.
Many online sources like eCelebrity Spy have stated that Reemarkable is the stage name of Daijah Wright. However, neither Reemarkalble nor other members of the Wright family have revealed any details on this. Moreover, most of Daijah's family members are not ready to accept her as a part of their family.
Almost every sibling of Daijah Wright is in the American Entertainment Industry. Her step-brothers, Lil Eazy-E and Marquise Wright are notable rappers like their father, Eazy-E. Similarly, her half-sister, Ebie, is also a tv personality. So, Daijah Wright also might be flourishing her career in the same field as her brother and sisters. Also, chances are she might have picked any other career paths and working on it behind the camera.
Prefers A Life Away From The Limelight
Unlike many of the Wright siblings, it seems like to be in the media limelight. She usually prefers to live a normal life away from the unnecessary media dramas linked with her celebrity father. Hence, Daijah Wright is not available on any social networking handles, including Facebook and Instagram.
Also Read: 7 Celebrity Who Have Got Multiple Number Of Baby Mamas
Moreover, Eazy-E's daughter, Daijah Wright, never appears in the public events with her quite famous sisters and brothers. Nevertheless, she might be enjoying a peaceful life far from the reach of media scrutiny. We hope we will soon see her in the spotlight, making her father, Eazy-E, proud up in heaven.
Name Meaning: Daijah Wright
The English origin name Daijah carries different meanings in different places. In Australia, it means Good Sweet. In the UK, its meaning is the Morning star, and in Pennsylvania, the name Daijah means Love.
Explore more on eCelebrityBabies and get updates on Celebrity Babies, Celebrity Parents, Celebrity Siblings, and More.