Regarded as one of the greatest basketball players of all time, Larry Bird is an all-time great. The maestro played the entirety of his career at the Boston Celtics. After winning three titles with them, Larry decided to end his career in 1992. Bird's career was certainly a spectacular one. He also took on the coaching role, but it only lasted a few years.
Without a doubt, Larry Bird was something special in the game of basketball. While his basketball triumphs are known to the public, his personal life remains mostly under the curtain. The Hick from French Lick has married twice and has three children. But in this article, we will be covering only one of them, Larry Bird's daughter Corrie Bird.
Daughter Of Larry Bird And Janet Condra
Corrie was born on 1977 August 14 to Larry and his then-wife, Janet Condra. Larry was married to Janet for just a year, and Corrie was born after the divorce in 1976. The only child of the couple was not even born to see her parents together. Corrie does have two half-siblings, Mariah Bird and Connor Bird, from her father's second marriage with Dinah Mattingly.
Corrie was born when Larry was still playing for Indiana State. Although his fame was nowhere near his prime, he was pretty well-known even at that time. Corrie was lacking fatherly love from Larry, which really ruined their relationship.
Corrie Was Estranged From Larry Initially
As Corrie was born after the divorce was finalized, she spent the majority of her life estranged from her father. While Larry was avoiding Corrie as much as possible without having a clue what to do, she, on the other hand, was trying her best to get close to him. Larry Bird's daughter even wrote him a letter asking him to invite her to his big retirement ceremony. Unfortunately for Corrie, her request was denied.
In an interview at the Oprah Winfrey Show in 1998, Corrie was asked why has not she moved on after spending twenty years away from him. Corrie said that, in a way, she has moved on but still had some hope of meeting him. This simple interview perfectly depicts the emotional hurt Corrie had to suffer from her father.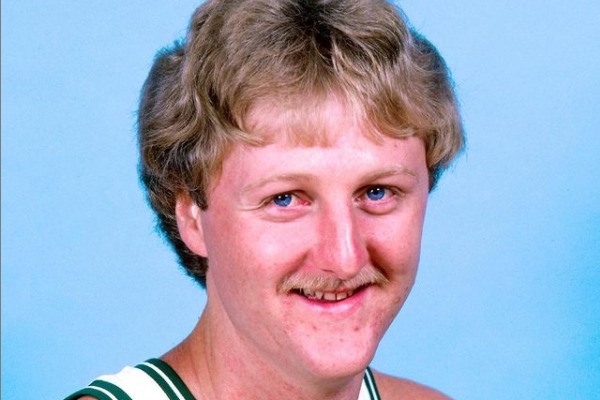 Corrie's day finally came when Dinah, Larry's second wife, left two tickets for her to visit the Indiana Pacers' game. Larry spoke awkwardly while speaking to his daughter and walked with her to the car and hugged her. Although a brief moment, this was something special for Corrie, who tirelessly wanted to meet her father.
Larry Bird's Daughter Corrie Is Married To Trent Theopolis Batson
Larry Bird's daughter Corrie is married to her husband, Trent Theopolis Batson. The couple tied the knot on May 17, 2008, and are married to this day. The marriage ceremony was organized at the White Chapel on the campus of Rose Hulman Institute of Technology. As Larry mentioned in his book that he could not change the past relationship with his daughter Corrie but would certainly be there for her, he must have felt proud that his daughter is living a life of hers.
Corrie's dream as a child was to meet her father which finally came true after many years of struggle. The relationship which was severely injured has finally healed. Now in her forties, Corrie is handling a family of herself and has a lot of responsibility now. She works as a manager of the Family Medicine Department at AP&S Clinic and is living her life.
Name Meaning: Corrie Bird
Corrie is a variant of Cora (Greek), Corey (Irish, Gaelic) the meaning of Corrie is 'maiden; the hollow.'
Explore more on eCelebrityBabies and get updates on Celebrity Babies, Celebrity Parents, Celebrity Siblings, and More.