Larry Bird is considered one of the greatest basketball players of all time. While playing the entirety of his career at the Boston Celtics, he won three titles with them. Larry's phenomenal career came to an end in 1993, but he has remained an evergreen name due to his legendary career.
Larry's basketball triumphs are his biggest talking points. But his personal life is also full of controversies that go way far than what meets the eye. He has married twice and has three children. Larry's life has seen him ruin his relationships and reconcile them again. To uncover some of his personal life, let's go through some interesting facts about Larry Bird's daughter Mariah Bird.
Adopted Daughter Of Larry and Dinah
As we mentioned above, NBA legend Larry Bird has married twice. He married his first wife, Janet Condra, in 1975 but could not sustain the marriage for more than a year. Larry and Janet were parents to their only child Corrie Bird born in 1977. After the divorce, Larry took some time to remarry and finally married his second wife, Dinah Mattingly, in 1989. Larry and Dinah did not have any biological children. They adopted Mariah Bird as their eldest child. Even though Mariah is adopted, she has received more love and care than any biological child would have.
Mariah also has a brother named Connor Bird, who has his own set of controversies. Regardless of their family name, the Bird children have been appearing quite a lot on media due to various things. First, it was Corrie and then followed Connor to make their appearance on media.
ALSO READ: Randy Auerbach, Facts About Red Auerbach's Daughter With Dorothy Auerbach
Larry Bird's Daughter Mariah Works As A Manager
Larry Bird's daughter Mariah was recently hired as the manager of event activations and venues for the NBA team Indiana Pacers. Following on her dad's ties on basketball, Mariah also got close to the game. She previously served as the event coordinator and special projects for PS&E.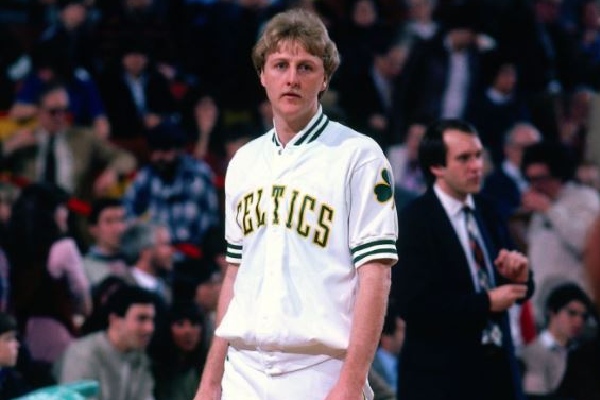 As an event manager, Mariah will now coordinate activations and the Nothing But Knit program, along with working with the All-Star local organizing committee. Larry must be proud that his daughter has made a life for herself and is thriving at it. One thing is for certain that, Larry Bird's daughter Mariah radiates enthusiasm for her work, so let's hope she will reach miles with her newfound job.
Mariah Lives A Secretive Life
Mariah loves to keep her personal life to herself. The second daughter of Larry is nowhere to be found on social media and does not appear in the public either. Furthermore, details regarding Mariah Bird's husband and children are also really scarce. It is quite applaudable and saddening at the same time that Mariah was able to fend off all the paparazzi even after being the daughter of one of the greatest players to ever play the game.
Mariah must have inherited her father's secrecy about his personal life. Larry has also not revealed much about his personal life. And his family is following his same trend. Let's hope we will soon hear from Mariah in the coming days.
Name Meaning: Mariah Bird
Mariah is a name of English origin, which means 'Bitter, Or From The Sea.'
Explore more on eCelebrityBabies and get updates on Celebrity Babies, Celebrity Parents, Celebrity Siblings, and More.