One of the acclaimed sports personality, Red Auerbach, passed away on 28 October 2006 at the age of 89. When Auerbach was alive, he contributed a lot in the field of the American sports industry as a basketball coach and executive. Auerbach was the head coach in the NBA, most especially with the Boston Celtics. Moreover, he served as a head coach of the Tri-Cities Blackhawks and Washington Capitals.
The legendary Boston Celtics coach, late Red Auerbach, is survived by two daughters, Randy Auerbach and Nancy Auerbach, with his late wife, Dorothy Auerbach. Here, get to know some fascinating facts about Red Auerbach's daughter, Randy Auerbach.
One Of Red Auerbach's Two Kids
Red Auerbach and his wife Dorothy Auerbach welcomed their daughter, Randy Auerbach, in 1952, eleven years after their marriage. Besides Randy, her parents had another daughter named Nancy Auerbach. Her parents, Red and Dorothy, also helped raise Nancy Auerbach's daughter, Julie Auerbach.
When Randy Auerbach arrived in this world, her father, Red, was already in the NBA as the head coach of the Boston Celtics. So, she might have spent her childhood well in luxury and being close to popular sports personality. The beautiful daughter of Red Auerbach, Randy went to Woodrow Wilson High School, DC, from where she graduated in 1970. Then, she enrolled in Boston College with a major in Criminology.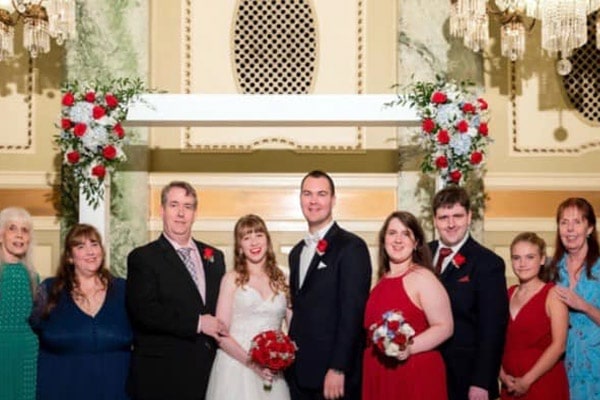 At the moment, Red Auerbach's daughter, Randy Auerbach, is living a quiet life away from the media paparazzi. She rarely appears in social media handles with her friends and siblings.
A Great Fan Of Boston Celtics
Red Auerbach's daughter, Randy Auerbach, is a great fan of Boston Celtics, where her father served as a head coach. She has been supporting the Boston Celtics since her early childhood. Moreover, along with the rivalry of the Los Angeles Lakers and Boston Celtics, Randy is also against the Lakers.
In 2018, when Celtics unveiled a new practice facility, Red Auerbach's daughter, Randy, said that she resides in Los Angeles, and she doesn't think that the Lakers have anything like that. However, Lakers fans quickly reminded her via comments that the Lakers had unveiled a new practice facility a year before, which costed more than the Celtics'.
Randy Auerbach, Red Auerbach's daughter, joked about the Celtics' new practice facility, "I live in Los Angeles. I don't think the Lakers have anything like this."

The Celtics unveiled "The Auerbach Center" this morning.

— Fred Katz (@FredKatz) June 19, 2018

There are many other stories that prove Randy Auerbachs' affinity towards the Boston Celtics. When she was a kid, she did not want to go to school whenever the Celtics lose or have a bad time. Even in the present, she doesn't want to go to work when the Celtics have a bad time.
An Independent Film Producer
Apart from being a keen fan of Celtics and the Lakers' opponent, Randy Auerbach is an independent film producer. She is a faculty member of The Los Angeles Film School in Hollywood. Also, Randy Auerbach is the Vice-President of Creative Affairs for Blue Tulip Productions in Hollywood.
After qualifying with a major in Criminology from Boston College, Randy worked as an assistant of Mel Brooks for some years. Then, she served her way up the Brooksfilms ladder, from Story Editor to Director of Research and Development and finally getting the post of Vice-President of Creative Affairs. In Blue Tulip Productions as a Vice-President, she helped develop a wide slate of films such as The Hindenberg, The Zero Hour, and Cosm.
ALSO READ: Adam Walton, Facts About Bill Walton's Son With Susan Guth
The credit to Randy Auerbach's film producing career goes to movies like History of the World: Part 1, The Vagrant, and The Elephant Man. She might be earning thousands of dollars from her career in the Hollywood industry.
Name Meaning: Randy Auerbach
Randy is of English origin and has multiple meanings. Its meaning is a shield or wonderful or admirable.
Explore more on eCelebrityBabies and get updates on Celebrity Babies, Celebrity Parents, Celebrity Siblings, and More.