Bernie Bickerstaff is an American basketball player who is currently working as the Senior Basketball Advisor for the NBA team Cleveland Cavaliers. Bickerstaff has worked as the head coach for many NBA teams including Seattle SuperSonics, Denver Nuggets, Washington Bullets/Wizards, Charlotte Bobcats, and Los Angeles Lakers.
Bernie's professional life has been an incredible journey, and it always overshadows his life as a family man. He is currently married to his wife, Eugenia Bickerstaff, and is a father of three incredible children. Keeping that in mind, we will be going through some interesting facts about Bernie Bickerstaff's daughter Cydni L. Bickerstaff.
Cydni Works As A Vice-President In A Company
Bernie Bickerstaff's daughter Cydni works as the high-energy operations vice-president for the Minneapolis organizing committee. She was in charge of bringing March Madness to the U.S. Bank Stadium in 2019. While her father is a well-known media personality, Cydni has spent most of her life behind the scenes. She previously worked in various fields before finally landing her job in 2019.
Cydni completed her BS in accounting from Hampton University before completing her MBA from Florida A&M University in 1991. She has been behind the curtains working tirelessly to manage all the hassle of organizing an event. Bernie must have been proud of what an amazing daughter he got in the form of Cydni. She is married and has two children who have fulfilled her life.
ALSO READ: Elisabeth Riley, Facts About Pat Riley's Daughter With Wife Chris Rodstrom Riley
Bernie Bickerstaff's Daughter Cydni Worked As Talent Director In NBA
Before her career in event management, Bernie Bickerstaff's daughter Cydni worked as the talent director in the NBA. Like her father, she has also been a major part of the NBA. She used to work as the talent director in the all-star weekend for two decades from 1998 to 2018.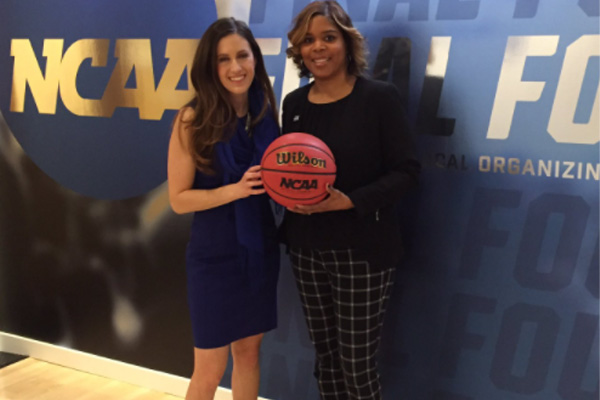 As the talent director, Cydni held leadership of day-to-day operations and management of high profile activities. It included transportation logistics and white-glove service for VIP and professional talent. Her work was equally important as any other, which ensured the support she needed from her father.
Cydni is also the Founder of the Bickerstaff Group, which works for the same talent management. She held the position of Principal until 2017, which concluded her time thereafter 15 long years.
Cydni Has Two Siblings
Cydni is one of three children that Bernie Bickerstaff has with his wife. Bernie Bickerstaff's other children include his daughter Robin Bickerstaff and his son J.B. Bickerstaff, who played for the Gophers from 1999-2001. He's currently the head coach for the NBA team Cleveland Cavaliers.
Unlike Cydni's brother and her father, she decided to work behind the curtains and remain off the grid. Another thing that is common in this family except for basketball is that the family is quite secretive about their lifestyle. Cydni is very passive on social media and has a private Instagram. But her secrecy must be to avoid the unnecessary attention that comes with the social media scene.
Name Meaning: Cydni L. Bickerstaff
Cydni is a name given to a girl. Although it has no official meaning, the name Cydni reportedly means 'Tender Hearted.'
Explore more on eCelebrityBabies and get updates on Celebrity Babies, Celebrity Parents, Celebrity Siblings, and More