One of nine coaches to have won more than 1000 games in NBA history, coach George Karl has established a legendary status for himself. Although he could not win the NBA title, he was nominated as the coach of the year in 2013 and was All-star's game coach for four different seasons.
At the age of 69, he is currently in retirement, spending most of his time with his loved ones. After divorcing his first wife, Cathy Cramer, George married whom he called his life partner, Kim Van Deraa. Kim was working as his secretary during his time in Milwaukee Bucks.
George has three children altogether, son Coby Karl and daughter Kelci Karl with Cathy, and daughter Kaci Karl with Kim. Even though they are the children of one of the finest coaches in basketball, not much is out there about them. So, let's go through some surprising facts about George Karl's children that may leave your jaw open.
Kelci Karl Is George's Eldest Children
Born in 1980 to George Karl and his then-wife Cathy, Kelci is the eldest of the three siblings. While George has one of the deepest passions for basketball, one could have his daughter did not have that thing for the sport. George's devotion to basketball is even more evident by the fact that he chose it over his family, which was the major reason for his divorce.
George was closest to his firstborn but could not always be there for the family when they needed him. This caused turmoil between the family members, which set them apart. Now in her forties, George Karl's daughter Kelci remains withdrawn from the media and does not make that much of an appearance in public. Her personal, as well as professional life, still remains under the curtain waiting to be unfolded.
George Karl's Son Coby Played In The NBA
George Karl's son Coby shared his enthusiasm for basketball. After spending his time at Boise State University as a player, he was first picked up by LA Lakers in its 15 man rooster as a free agent. He made his NBA debut on October 30, 2007, with the Lakers versus the Houston Rockets, playing only 37 seconds. His rest of the NBA campaign were all similar to this hit or miss situation.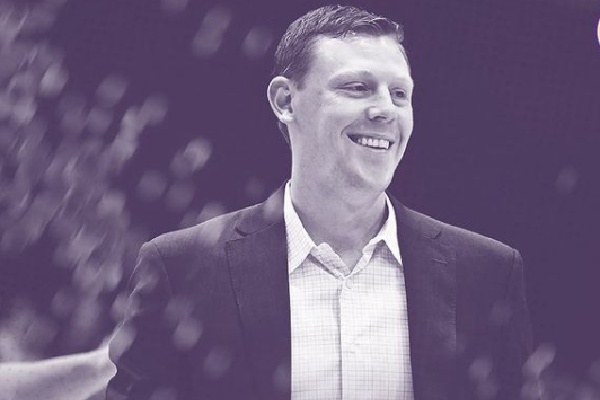 Coby went on to face his father while playing for the Lakers in the 2008 playoffs, making them the first father and son to ever oppose each other in the NBA playoffs. Coby juggled through teams throughout his career and spent the majority of his professional life in NBA D League( now NBA G League) and in countries like Spain and Italy. He retired as a player in 2015 from the tram Reno Bighorns, now Stockton Kings, of the G League and took on a coaching role. Currently, he is the head coach of the G League team South Bay Lakers.
ALSO READ: Meet Both Of Dave Joerger's Children, Daughters Kiana Joerger And Alli Joerger
Coby Karl Is A Cancer Survivor
Coby Karl, like his father, is a cancer survivor. He had suffered from thyroid cancer at the age of 21 while his father was diagnosed with prostate cancer just six months prior. Both the father-son duo overcame their cancer with a fighter spirit. Karl underwent radioactive iodine treatment, a painless and simple out-patient treatment, for papillary carcinoma. Fortunately for Karl, his cancer was considered one of the most treatable cancer.
While cancer was as frightening as it should be, it was also the reason the Karl family rediscovered their bonding. The extended family of six were bonded like never before, and it became even more joyous when both Coby and Karl won over cancer.
Kaci Was Born When George Was 53 Years Old.
Becoming a parent at a relatively old age is not something unheard of. George Karl's daughter Kaci, who is his youngest, was born when he was 53 years old to him and Kim Van Deraa. Currently, 15-year-old Kaci is finally coming of age. While George is already nearing his seventies, he still has a duty to make sure his youngest daughter grows up fine.
George could not focus much on parenting during his other children were growing up. But now, the retired coach has all the time he needs to focus on parenting. Kaci is sure the lucky one as she is getting the most out of George's free time, unlike her elder half-siblings.
Name Meaning Of George Karl's Children
Kelci is a name without an official origin and meaning. According to various people, Kelci reportedly means 'Patience.' Coby is a name derived from Hebrew origin, which means Yahweh (God) may protect', 'holder of heel' or 'supplanter.' Kaci is a name of Irish origin, which means 'vigilant in war.'
Explore more on eCelebrityBabies and get updates on Celebrity Babies, Celebrity Parents, Celebrity Siblings, and More