Larry Brown is one of the leading basketball coaches in the National Basketball Association (NBA). He is the only coach to win both an NBA title and an NCAA national championship in basketball history. Moreover, Brown is also the only coach to train two NBA franchises in the same season. Larry is one of those few coaches who has more than 1k career wins to his name.
While talking about the personal life of the legendary sports personality, Larry Brown, he is married to Shelly Galster Brown since 1993. Over two decades of marital relationship of Larry and Shelly has blessed them with four talented children. Here, in this article, get to know all the four Larry Brown's children.
Larry Brown's Children, Three Daughters, And A Son
The present head coach for Auxilium Torino of the Italian LBA and EuroCup Basketball, Larry Brown, is a father to three gorgeous daughters and one son. Their first child is a daughter, Kristen Brown. Their daughters, Madison Brown and Alli Brown, and son, L.J. Brown, joined the Brown family between the late 1990s and early 2000s.
All four of Larry Brown's children spent their childhood far from the reach of the prying eyes of media people. Larry and his wife, Shelly, always made sure their kids have a normal life just like other ordinary kids. However, in some of the interviews, basketball coach Larry revealed that his children are also avid lovers of various sports. And some of them even used to attend some of the games while they were young.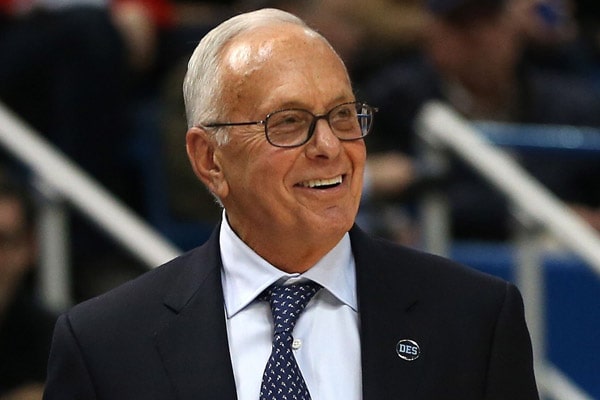 According to the NY Daily News magazine, Larry Brown's son, LJ, was into baseball and basketball since his early childhood. Similarly, one of Larry Brown's daughters, Madison, used to enjoy going horseback riding, and probably she is still passionate about it.
Furthermore, Larry Brown's daughters, Kristen and Alli Brown, are married. They have already blessed Larry and Shelly Brown with five grandchildren who are in their late teens now.
Two Of The Brown Siblings Are Graduate Of SMU
The youngest of the four Larry Brown's children, Madison and L.J. Brown, are Southern Methodist University graduates. Their father, Larry Brown, was the head coach of the same university's athletic team from 2012 to 2016.
Larry Brown's son, L.J. Brown, joined SMU in 2013, some months after Larry got appointed as its head coach. The father-son duo, Larry and L.J., were not just engaged in the same university but also stayed together till L.J's graduation. Larry Brown's daughter, Madison Brown, enrolled in the same university later after completing her high school at Brewster Academy, New Hampshire.
In an interview with the SI magazine, Larry expressed his happiness of coaching in his kid's university. He told the reporter that it is the best thing that ever happened to him. His son, L.J, shared things with him while they stayed together. They always had a fun time together. And the main cause of Larry's happiness was L.J. wanted to be with him during his tenure in SMU.
Larry Brown's Kids Usually Stay Away From Paparazzi
The only coach in the NBA history to lead eight teams to the playoffs, Larry Brown, is usually mute when it comes to his family life. His children also inherit his same quality. They seem to prefer a life away from the limelight. Larry Brown's children rarely appear in front of the camera with their famous father.
ALSO READ: James Riley, Facts About Pat Riley's Son With Wife Chris Rodstrom Riley
Furthermore, all the four grown-up kids of Larry Brown and Shelly Brown do not seem to be active in social networking handles. They might probably be living a blissful life with their families staying away from the paparazzi as much as possible.
Name Meaning: Kristen, Madison, Alli, And L.J. Brown
The name Kristen is of German origin, which means Christian or follower of Christ. Similarly, the girl name Madison is also of German origin, which means strength in battle. Likewise, the meaning of the name Alli is noble.
L.J. is the short form of Lawrence Junior or Larry Junior. The french given name Lawrence means man from Laurentum or bright one.
Explore more on eCelebrityBabies and get updates on Celebrity Babies, Celebrity Parents, Celebrity Siblings, and More