Every basketball fans are well known to the Miami Heat president, Pat Riley, born James Patrick Riley. Riley has been handling the position of the Miami Heat team president since 1995. He is also the former American basketball coach and player in the NBA. Riley is the winner of various titles and awards, including the five NBA championships as a head coach and three NBA Coach of the Year.
The former head coach of the Lakers, Pat Riley is in a marital relationship with his wife Chris Rodstrom Riley since 1970. Half a century-long togetherness of Pat and Chris has made them proud parents to two children, including a son, James Patrick Riley. Here, in this article, get to peek through some interesting facts about Pat Riley's son, James Riley.
James Riley Is Adopted Son Of Pat Riley
It might be surprising to you that James Riley is not the biological son of Pat Riley and his long time wife, Chris Riley. Pat and Chris adopted him in 1985 after struggling to have a kid of their own for almost six years. According to the LA Times, the couple brought James in a limousine and celebrated with champagne, mobbed by reporters and fans.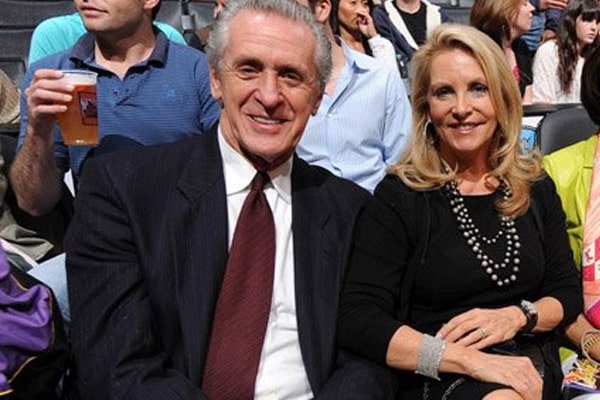 After the adoption of James Riley, it brought a new dimension to Pat Riley's life. Wherever he went or how busy he was, he always used to come back home as early as possible to have fun with his son, James. Moreover, according to James Riley's father, his arrival in the Riley family helped strengthen their marriage too.
James Riley spent some of his school years in a boarding school. The first day James went to boarding school, his dad flew up early to make sure his beloved son's room was arranged perfectly. But after finding the dorm locked around 5 a.m, he climbed through the window and rearranged everything, including shirts in the closet.
Currently, Pat Riley's son, James Riley, is a fully grown-up man. He lives far from his parents in his own apartment and visits them often on special occasions and holidays.
Has A Younger Sister
James Riley is a blessed big brother to Elisabeth Riley. Like him, his parents, Pat and Chris, adopted his small sister, Elisabeth, some years after he joined the family. At the moment, James Riley's sister is married and lives with her husband and children. But she might often meet her parents and brother on her holidays and special occasions.
ALSO READ: Elijah Williams, Facts About Monty Williams' Son With Ingrid Williams
Pat Riley, as well as his kids, rarely appear or talk about each other in public. Hence, it isn't straightforward to dig through the relationship of the Riley Siblings. However, we hope that they might be sharing a robust brother-sister relationship far from the prying media eyes.
Life Away From The Media Paparazzi
Like many other celebrity kids, Pat Riley's son, James Riley, also does not seem to prefer to be in the media limelight. He rarely appears in the public ceremonies with his famous dad, Pat Riley. Moreover, James has not been spotted attending any of the games with his celebrity father.
Furthermore, James Riley looks like he does not like to be a part of media scrutiny linked with his dad. It might be the reason he is not active on any of the social media pages like Instagram, Twitter, and Facebook. Or could be James is under a different alias. Nevertheless, it seems like James wants to enjoy his life away from the unnecessary media dramas. We hope to see James soon in the media shining out with his own skills like his dad.
Name Meaning: James Riley
The masculine given name James originated from the Latin name Jacomus. It means 'May God protect.'
Explore more on eCelebrityBabies and get updates on Celebrity Babies, Celebrity Parents, Celebrity Siblings, and More