Narvel Blackstock is a renowned American TV producer and music manager. Moreover, few only might know that he is also a former steel guitarist. Blackstock is usually famous for producing the hit TV movies such as Forever Love, Is There Life Out There?, and Secret of Giving. Also, he directed the 2006 video 'Reba: Video Gold II.'
The former manager of Kelly Clarkson and Linda Davis, Narvel Blackstock, has been married twice in his lifetime. His first marriage was with the former model Elisa Gayle Ritter from 1973 to 1988. With Elisa, he had three children, a son, Brandon Blackstock, and two daughters, Chassidy Celeste Blackstock and Shawna Rene Blackstock. Here, learn some unknown facts about Narvel Blackstock's daughter, Shawna Rene Blackstock.
First Child Of Narvel Blackstock With Elisa Gayle Ritter
The TV producer Narvel Blackstock and his then-wife, Elisa Ritter, welcomed their daughter, Shawna Rene Blackstock, the same year they married, in 1973. Shawna is the very first child of Narvel and Elisa together. After the birth of Shawna, her parents gave birth to two of her younger siblings, brother Brandon Blackstock and sister Chassidy Blackstock.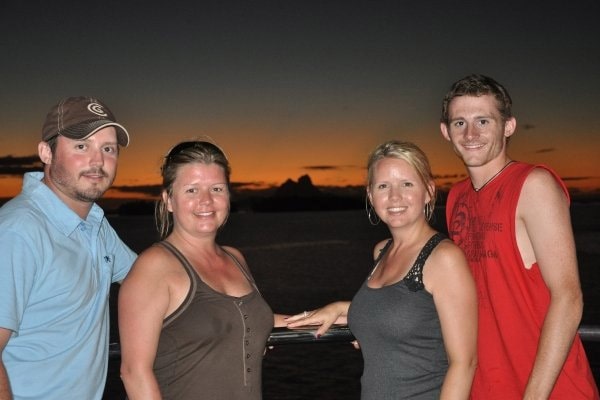 Narvel Blackstock's daughter Shawna shares a great bonding with both of her younger siblings. Although all the three Blackstock siblings are grown up now and live far from each other, they often meet on their holidays and special occasions. We can see lots of photos of Shawna with her small brother and sister having fun together on their respective social media handles.
Has A Younger Half-Brother
Aforementioned, Shawna Blackstock's mother, Elisa, separated from her father, Narvel, in 1988. Soon after the divorce from Shawna's mother, Narvel tied his marital knot with the famous country singer, Reba McEntire. Though his second marriage also did not last long, he became father to a son named Shelby Blackstock on 23 February 1990 with his second wife.
Shawna Rene Blackstock's half-brother, Shelby, is currently a famous American race car driver. Though he is the half-brother of Shawna, they share an extraordinary relationship. The two brother-sister duos often appear on their respective social media pages, enjoying their time together with their other siblings and family members.
Furthermore, Shawna is also very close to Shelby's biological mother and her step-mother, Reba McEntire. Though Shawna is Reba's step-daughter, she proudly claims Shawna and her siblings her own kids.
Works At Elite Studios Salon And Suites
Some celebrity kids choose to be in their parents' profession, whereas some choose to gain success in a different field than their parents, proving their uniqueness. Shawna falls in the second category. She decided to lead a completely average life out of the limelight. Shawna is working as a Hair Stylist at Elite Studios Salon and Suites, located in Gallatin, Tennesse, since 2009.
ALSO READ: Faith Williams, Facts About Ingrid Williams' Daughter With Monty Williams
Being a daughter of a successful film producer, Shawna might have worked in the make-up department of some of the movies produced by her dad too. However, extremely secretive Shawna has not disclosed it to the public yet. Nevertheless, we hope she is earning a considerable sum of money from her career as a hairstylist.
Shawna Blackstock's Marriage And Children
Narvel Blackstock's daughter with Elisa Gayle Ritter, Shawna Rene Blackstock, is in a marital relationship with Jason Slade Meyers. Although the exact year of their tieing the knot ceremony is hidden, Shawna and her husband, Jason, celebrate their wedding anniversary on 14 May every year.
Talking about Shawna Rene Blackstock's children with her spouse Jason Meyers, she is a mother to one son. Shawna and Jason regularly share their photos together on their Facebook, but they are quite protective and mute regarding their son.
Name Meaning: Shawna Rene Blackstock
The feminine given name Shawna is a variant of Shauna, originated from Sean or Shawn. It's meaning is God is Gracious.
Explore more on eCelebrityBabies and get updates on Celebrity Babies, Celebrity Parents, Celebrity Siblings, and More.