Chassidy Celeste Blackstock is the daughter of a famous American TV producer and manager, Narvel Blackstock. Narvel is mainly famed for producing movies such as Reba: Video Gold II, Malibu Country, and God's Country. Moreover, he was also the manager of famous personalities like Kelly Clarkson and Linda Davis.
Narvel Blackstock married twice in his lifetime and is a father to four grown-up kids from his two marriages. In this article here, be ready to learn some unknown facts about Chassidy Blackstock, one of Narvel Blackstock's daughters with his first wife, Elisa Gayle Ritter.
Youngest Among Three Narvel Blackstock's Kids With Elisa Ritter
Chassidy Celeste Blackstock is the youngest daughter of Narvel Blackstock from his first marriage with former model Elisa Gayle Ritter. The now-estranged couple, Narvel and Elisa, welcomed Chassidy in 1978 in Texas, United States. Additionally, her parents have two more children, a son Brandon Blackstock and a daughter, Shawna Rene Blackstock. Chassidy's brother, Brandon, is the ex-husband of the famous TV personality, Kelly Clarkson.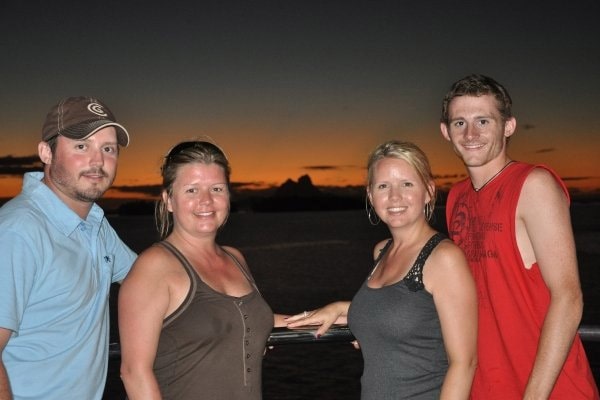 The youngest of Narvel's children with Elisa, Chassidy, spent her childhood like any other ordinary kid, far from the media scrutiny. She attended Big Piney High School and later joined The Salon Professional Academy, Rapid City.
Narvel Blackstock's daughter, Chassidy, has not opened up any details on her professional life. However, it's speculated that she might be engaged in some professions specialized in cosmetology or other related fields after completing her training from the Rapid City-based trade school.
Has A Younger Half-brother
As mentioned earlier, Chassidy Blackstock's father, Narvel, was in a marital relationship with two women in the past. After getting a divorce from Chassidy's mom, Narvel stayed in a conjugal bond with the veteran musician Reba McEntire from 1989 to 2015. Together, they gave birth to Chassidy's younger half-brother, Shelby Blackstock, in February 1990.
ALSO READ: Janna Williams, Facts About Ingrid Williams' Daughter With Monty Williams
Chassidy has a great bonding with her step-mother and her half-brother. They are often spotted together on social media platforms having fun and traveling various places. Going through their Facebook and Instagram, it seems like although they live far from each other, they often meet on multiple occasions and during their vacations.
Chassidy Blackstock's Husband And Children
One of the four kids of the American producer Narvel, Chassidy Blackstock, is a married woman. According to the Facebook profile of Chassidy Blackstock, she tied her wedding knot with Scott Standefer on 3 June 2000. The happily married couple, Chassidy and Scott, is living a blissful and contented life since then.

Chassidy and her husband, Scott Standefer, are blessed with two adorable kids, a son named Mason Standefer and a daughter, Jadyn Kate Standefer. Chassidy Blackstock's children are grown-up kids in the present. Her daughter, Jadyn, loves to play softball and is available on Instagram, whereas her son, Mason, prefers to live a peaceful life far from media attention.
Furthermore, Chassidy Blackstock's husband and children enjoy spending time with her. They often share their photos with each other visiting different places on their respective social networking handles.
Name Meaning: Chassidy Celeste Blackstock
The girl's name Chassidy originated from the English word 'chastity.' It's meaning is celibacy or pure. Similarly, the middle name Celeste originated from the Latin caeiestis, which means heavenly or celestial.
Explore more on eCelebrityBabies and get updates on Celebrity Babies, Celebrity Parents, Celebrity Siblings, and More.