Best known as a co-creator and star of the MTV reality stunt show Jackass, which aired for three seasons from 2000 to 2002, Philip John Clapp, is an American actor, stunt performer, filmmaker, and comedian. He is known professionally as Johnny Knoxville, which has been a household name for him. Johnny has also been involved in various other projects such as Men in Black II, A Dirty Shame, Walking Tall,  and The Dukes of Hazzard.
While Johnny's incredible career is always his main highlight, his personal life has also been pretty eventful. The 49-year-old has been married twice and has three children. One of his children in Rocko Akira Clapp, so let's get into some exciting facts about Johnny Knoxville's son Rocko and see how he is as a parent.
Only Son Of Johnny Knoxville
Born on 20th December 2009, Rocko Akira Clapp is the only son of actor and comedian Johnny Knoxville. Johnny married his wife Naomi Nelson in 2010, so Rocko was already born before his parents' wedding. According to People's Magazine, he was 8 lbs., and measured 20 inches long during birth. Johnny spends quite a lot of time with his son Rocko making the parent-child bond really strong. Rocko was followed by his sister Arlo Clapp who was born in 2011. The two siblings are very close to each other and spend quite a lot of time together playing.
Rocko is about to celebrate his 10th birthday and the kid must be excited to finally spend a decade in this world. He has been an integral part of Johnny Knoxville's life which makes him a special one. Let's hope he grows up to become a wonderful persona like his father full of charisma.
Rocko Has A Half Sibling
Johnny Knoxville's son Rocko also has a half-sibling from his father's previous marriage. Johnny was previously married to his first wife Melanie Lynn Clapp from 1995 to 2008. During their more than a decade-long marriage Johnny and Melanie gave birth to their only child Madison Clapp in 1996. Johnny and Melanie divorced in 2008, so Madison was pretty young and needed both of her parent's care.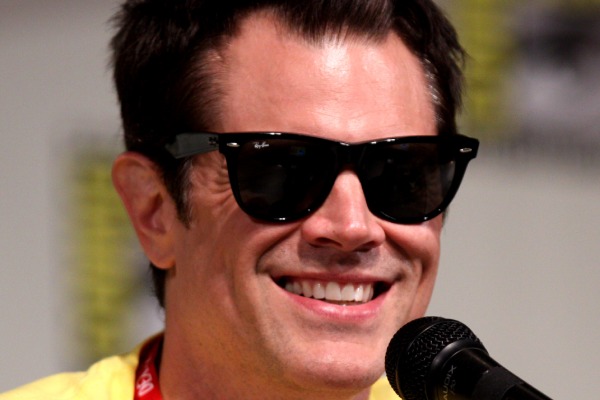 As things stand, we cannot say for sure how is Melanie's relationship with her father and his new family especially her half-siblings. Rocko must be happy that he has an older sister whom he can look up to. All of Johnny's three children are looking sharp.
ALSO READ: Like Nastya's Anastasia Radzinskaya Is The Only YouTuber To Have 4 Diamond Play Buttons
Johnny Knoxville's Son Rocko Accompanies Him On Movie Premiers
We can already see how close Johnny is with his two younger children as both of them accompany him to movie premieres. One of the movies that the family of four had a charming presence was at the Zootopia premiere back in 2016. Rocko and his kid sister took up animal-themed attires which took away fans' hearts.
The family has attended a number of other premieres as well. The most notable ones being Spiderman: Into the Spider-Verse, Finding Dory, and Aladdin. The kids just love to watch Disney movies and isn't it adorable?
Rocko Has A Reputation In His Class
While your father is Johnny Knoxville you are more than likely to develop his traits. As Johnny is famous for his comedic charisma, his son has taken it to the next level. Knoxville revealed in The Jimmy Kimmel Show that Rocko has a reputation in his class of speaking things ou to of random.

There was this one time when he raised his hands to say that he came out the other way around while being born because his head was too big and it does not stop once he gave tips to the girls saying " Ladies don't ever get drunk on your wedding night." Rocko is certainly his dad's son and he proves it in the most hilarious fashion.
Name Meaning: Rocko Akira Clapp
Rocko is a name related to the German and Italian name Rocco which means 'rest.' Akira is a unisex name coming from Japanese origin which means 'the sun' or 'sunlight.'
Explore more on eCelebrityBabies and get updates on Celebrity Babies, Celebrity Parents, Celebrity Siblings, and More.