For the present generation, YouTube has been one of the most popular babysitters in the world. It is the reason why so many of its top earners have not even crossed their teenage age. Anastasia Radzinskaya is also one of among thousands of such kids YouTubers. Almost every youngster worldwide knows her for her YouTube channel 'Like Nastya' with over 64 million subscribers and 48 million views in total.
You might be startled to know that Like Nastya's Anastasia Radzinskaya is the only YouTuber to have four diamond buttons so far. Here is how she succeeded in doing so, along with some facts about her, including her personal life.
Like Nastya Is The Sixth Most Viewed YouTube Channel In 2020
As we mentioned earlier, Like Nastya's, Anastasia Radzinskaya is the only YouTube creator on the earth to have four Diamond Play Buttons. Moreover, Forbes ranked Radzinskaya No.3 on its Top-Earning YouTube Stars ranking for 2019. It tallies pretax income amassed from sponsored content, merchandise sales, tours, and more.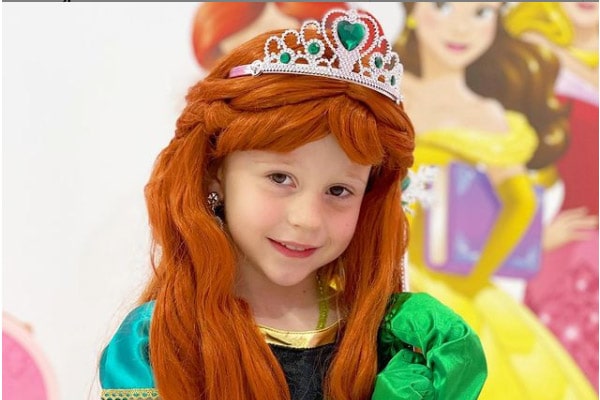 Gaining such a prestigious award from YouTube and earning millions of dollars is not an easy job. Radzinskaya's YouTube channel 'Like Nastya' uploads videos that are typical kid stuff. It includes playdates with dad, playing with pets and toys accompanied by catchy voice-over giggles and jingles. Currently, her channel is most of the preschoolers' favorite track, making it the sixth most-viewed YouTube channel in 2020.
ALSO READ: Ashlen Clare Boylen, Facts About Jim Boylen's Daughter
As of December 2020, Like Nastya has 65.3 million subscribers, with over 47 billion views on a total of 517 video uploads. As of 2020, the kid influencer Anastasia takes third place in the list of highest-earning YouTube creators. Another Russian-American brothers duo, Vlad and Nikita, were in the first position. Coming back to Anastasia, she pulls in $258,493 per video, which helps her be a multi-millionaire at such a young age.
Every Video Of Like Nastya Has A Story
While talking to the Tubefilter, Nastya's dad, Yuri Radzinskaya, told that most of the Like Natsya's video ideas come from everyday life. For example, Nastya can be driving in the car with her parents, and she sees somebody throwing garbage out the window. That incident could inspire an idea where Natsya and her parents can make videos to teach children morals and how it is not the right way to behave.
Moreover, while Nastya's channel strives to incorporate educational lessons in their videos, some contents are borne of Nastya's passions. Some of the vlogs are related to Nastya's passions, like her love of animals, traveling, and others solely present to entertain. Hence, every video is a story that tends to be shorter than any other famous Kid YouTubers.
It All Started With The Wake Of Nastya's Cerebral Palsy Diagnosis
Nastya's parents and the Like Nastya's leading operators did not have expectations of online stardom. Nastya's mom, Anna Radzinskaya, had an event-planning agency and worked in the wedding industry. Similarly, Nastya's dad, Yuri, served in a construction company in Russia. However, after the birth of their daughter, Nastya, on 24 January 2014 in Krasnodar Krai, Southern Russia, their life took a different turning.
Like Nastya's main character, Anastasia Radzinskaya, got diagnosed with Cerebral Palsy. Her doctors feared that she might not be able to speak her whole life. Eventually, Nastya's parents sold their companies and initially launched the Like Nastya channel on YouTube in 2016. They created it to document Nastya's development and progress.
Luckily, later the Radzinskaya family found out that the diagnosis was not correct. However, they took all the precautionary measures and nursed Nastya as if her diagnosis was accurate for almost two years. At the moment, Nastya is healthy and energetic, and yes, she can talk nicely. Moreover, her YouTube videos' viewers are growing insanely.
Building An Off-platform Empire
Like many other YouTube creators such as Ryan's World's Ryan Kaji and Kids Diana Show's Eva Diana, Nastya is building an off-platform empire. She has already brought out an official mobile game featuring her called 'Like Nastya Game.' The application is a combination of four games to keep the youngsters interested. Kids can play and learn at the same time through the Like Nastya Game.
Moreover, Nastya, her cat, and her dad are available on TikTok and Instagram as well. The father-daughter duo is spreading their charm in every social media handles and entertaining the little ones. Also, they have some more YouTube channels in different languages, which they run with the Yoola network's help.
View this post on Instagram

Furthermore, Nastya recently signed with talent agency WME, which works on content opportunities for her on TV, Film, and digital distribution. In a short time, beautiful Nastya got to work with the famous Russian singer and song-writer, Anna Vladimirovna Shurochkina. Shurochkina, recognized with the name Nyusha's newest song, features Nastya as her daughter, Simba.
Nevertheless, Like Nastya's, Anastasia Radzinskaya has won not only four Diamond Play Buttons but also the heart of millions worldwide. We hope she and her dad will continually keep on entertaining the public.
Explore more on eCelebrityBabies and get updates on Celebrity Babies, Celebrity Parents, Celebrity Siblings, and More.