Many kids of famous sports personalities are following in their footsteps in the sports industry. Among many of those proud parents, the former Pacers head coach Nate McMillan is also one of them. He has a son named Jamelle McMillan, the present assistant coach for the New Orleans Pelicans.
Along with the rising career in the basketball field, Nate McMillan's son, Jamelle McMillan, is gaining the attention of millions of people worldwide. So, in this article, we are here with some fascinating facts about Jamelle McMillan. Know them all.
Born To Nate McMillan With Michelle McMillan
Jamelle McMillan was born to Nate McMillan and his long-time wife, Michelle McMillan, on 30 December 1988. The McMillan couple, Nate and Michelle, raised him in Seattle, Washington, United States, while Nate played for the Supersonics.
Without any doubt, Jamelle grew up on the hardwood around the NBA. So he was well-aware of the tricks and techniques of basketball since his early childhood. Growing up, Jamelle graduated from O'Dea High School, where he was a 3x state champion in basketball.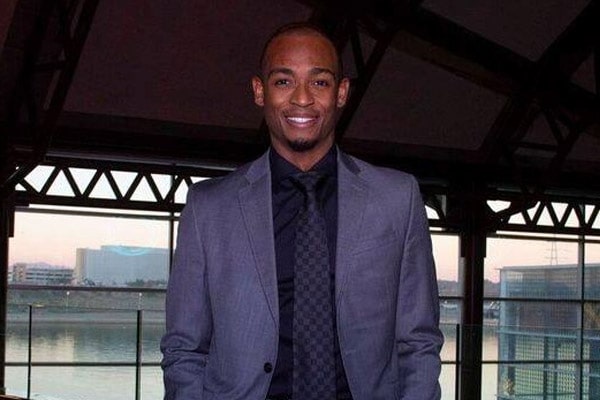 Soon after completing high school education, Nate McMillan's son, Jamelle, got a scholarship from Arizona State University. In ASU, he graduated with a Bachelor of Science in 2011. Besides, he was also on ASU's basketball team during his graduation years and played wearing his dad, Nate's number, 10.
Assistant Coach For The New Orleans Pelicans
The remarkable career as a basketball player in high school and ASU helped Jamelle McMillan be an assistant coach for various prestigious basketball teams. Currently, he is an assistant coach for the New Orleans Pelicans. However, before joining the Pelicans, Jamelle has experience working for various other teams as well.

Soon after his postgraduate degree, Nate McMillan's kid, Jamelle, got an opportunity to be a Director of Basketball operations at Drake University for a year. Then, he worked as co-founder of Vortex Energy Investment, LLC, for two years. However, the sports bug inside him did not let him be far from the basketball court for long. Jamelle began serving as an assistant coach/player development coach full time.
Nate McMillan's son, Jamelle, worked in New Orleans Pelicans from 2012 to 2018 and left it to join Phoenix Suns as an Assistant Coach. But, again, in 2019, he rejoined New Orleans Pelicans as an Assistant Coach. Although Jamelle is currently employed in the Pelicans, sources say that he won't continue it in the 2020-2021 season with the entry of new coach Stan Van Gundy.
Though McMillan might leave the Pelicans, we hope he will be continuing helping people carve their way to a stable professional career being linked with other teams.
Ben Simmon's Sister Accused Him Of Cheating Her
Talking about the love life of Nate McMillan's son, Jamelle McMillan, he is rumored to have relationships with several girls in the past. The Australian basketball player Ben Simmon's sister, Liv Alice Simmons, is one of the girls whom Jamelle dated secretly in the past.
Liv Alice accused McMillan of cheating on her with a man and even impregnating her via a series of tweets since late March. While Liv did not mention her ex's name at the beginning, she gave hints on who he is. She disclosed that her ex and she attended Arizona State University, and his first name is Jamelle. Also, Liv revealed that her ex-boyfriend currently coaches for the Pelicans and coached for the Phoenix Suns in the past. Hence, all these revelations of Liv hint clearly at Jamelle McMillan.
ALSO READ: Zealand Cole LaBrant, Facts About Savannah LaBrant's Son With Husband Cole LaBrant
However, there are no responses from Jamelle's side to date. Probably, he might be afraid to say anything against his ex-girlfriend now as she has said to the media that she has a lot of proofs to prove her accusations.
Jamelle McMillan's Real Passion Is In Technology
According to Athletic magazine, Nate McMillan's son, Jamelle McMillan, has a passion for technology as well besides basketball. He is a self-described geek, fascinated by technology. Previously, Jamelle learned to code in his leisure time and has his own website too. At the moment, Nate McMillan's boy is studying about bitcoin and cryptocurrency to broaden his knowledge of technology.
It is also said that Jamelle was not supposed to be aiming towards the NBA and become a basketball coach. He had received a job offer from Microsoft after his completion of B.S in Communication from ASU. However, Jamelle chose to continue his career in basketball and stay in the coaching field.
Eldest Among Two McMillan Siblings
Jamelle McMillan is not the only kid of the famous sports personality Nate McMillan. He has a younger sister named Brittany McMillan, who usually stays far from the media limelight. Like Jamelle, his little sister, Brittany, is also following the footsteps of their father, Nate, on the basketball court. However, she is not as famed as the two elder McMillans.
The McMillan siblings often stay away from media attention. They do not share much about their family life in public. However, it's speculated that Jamelle has a great bonding with his sister behind the camera. Moreover, both are passionate about the same field. So, it might have been a plus point for their lovely siblings-bond.
Name Meaning: Jamelle McMillan
The boy given name Jamelle is of Arabic origin. It's meaning is handsome or beautiful.
Explore more on eCelebrityBabies and get updates on Celebrity Babies, Celebrity Parents, Celebrity Siblings, and More.