Erik Spoelstra is the son of the famous American author Jon Spoelstra and his long-time wife, Elisa Celino Spoelstra. Since being a professional basketball head coach at Miami Heat in 2008, Erik has been all about breaking the records. Spoelstra is the first Asian-American basketball coach to win the NBA championship. He is leading his team in style, claiming back-to-back victories in 2012 and 2013.
Besides achieving famous victories on the court, the widely known private coach, Erik, also has everything going for him in his personal life. At first, he made headlines being the grandson of a long-time sportswriter for The Detroit News, Watson Spoelstra. And in the present, his parents in the center of attention, being linked with his name. In this article, get to know everything that you need to learn about Eric Spoelstra's parents.
Erik Spoelstra's Father Is An American Author
The Miami Heat head coach, Erik Spoelstra's father, Jon Spoelstra, is a well-known personality of the American Sports Industry and American Literature. He is an American author known for books, including The Ultimate Toolkit, Do-Overs, Red Chaser, and Success is just one wish away. The fifth book of Jon Spoelstra, Marketing Outrageously, even became a Wall Street Journal best-seller.
Before getting into the literature field, Erik Spoelstra's father, Jon, spent most of his adult life running professional sports teams. Prior to being an author, he was the National Basketball Association executive for the Buffalo Braves, Denver Nuggets, Portland Trail Blazers, and New Jersey Nets.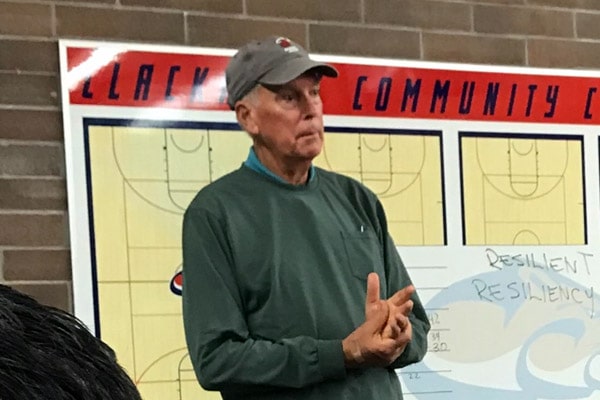 Moreover, Jon Spoelstra is also a former sports marketer and co-founder of SRO Partners. Spoelstra currently serves as the president of Mandalay Sports Entertainment. Furthermore, the graduate of Notre Dame University, Jon Spoelstra, also served as a judge at the Miss America 2004 contest.
At the moment, Erik Spoelstra's dad, Jon, is continuing his career as an author. His latest authored books are Get Your Ideas Approved and Do-Overs: A Time Travel Novel of Sudden Second Chances.
Jon Spoelstra Helped His Son To Achieve His Goal
Erik Spoelstra's father, Jon, never pictured his boy as a professional basketball coach. Jon used to work with various coaches during his job as an NBA marketing executive and always thought of them as competition addicts. So, he had never imagined that his son would be a coach one day.
Although Jon Spoelstra always regarded coaches as obsessed and possessed people, he motivated Erik to pursue his passion and not to be content to collect a paycheck. And Jon Spoelstra's son, Erik, followed his advice all the way to the pinnacle of his passion. And, Erik gives some of the credit for his success and fame in the sports industry to his dad, Jon Spoelstra.
Erik Spoelstra's parents feel pride watching their son perform in the crucible of the NBA Finals. When the season ends, they look forward to meeting their son, Erik, at their home in Portland.
Basketball Coach Erik Spoelstra's Mother
Erik Spoelstra's mother, Elisa Celino, is from San Pablo, Laguna, Philippines. She met Jon in Manila when he was on his way to Australia for some official works. Jon was so much in love with Elisa that he thought he would become a sheep farmer and stay with his love in the Philippines. However, Erik Spoelstra's mom changed his direction and told him to complete his education. The couple married two years later.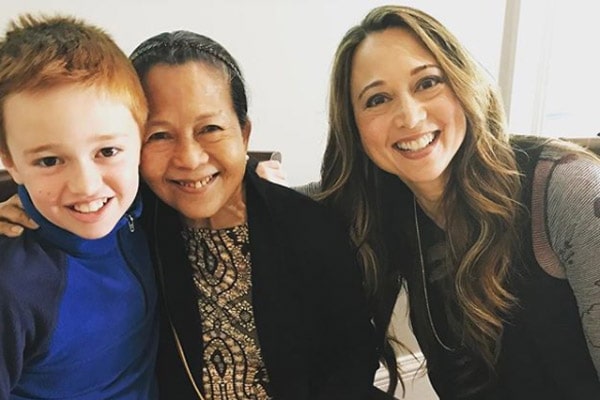 The Filipino mother of Erik Spoelstra, Elisa, is the former professor at Marawi State University. Sadly, what Erik Spoelstra's mother did after retiring from her teaching profession is not available to the public yet. Probably, she might have left her job to be with her children, raise them, and take care of the household while her husband, Jon, was out for his work.
The extremely secretive mother of Erik, Elisa, rarely appears in the limelight. According to some online sources, Elisa does not prefer to take long trips and stay out of her home for long. So, it might be the reason we rarely get to see Erik Spoelstra's mother.a
Jon And Elisa Are Parents To One More Child
Erik Spoelstra is not the only child of his parents. Besides Erik Spoelstra, his parents have a daughter named Monica Spoelstra Metz, older than Erik. Erik Spoelstra's sister, Monica, lives with her husband Peter Metz and has a son named Alonzo Metz, Erik Spoelstra's parents' first grandchild. She is also a former sports marketing executive and present nutrition and lifestyle expert.
ALSO READ: Meet Both Of Blair O'Neal's Parents, Robert O'Neal And Londa Cunningham
Furthermore, Erik Spoelstra's parents are also proud grandparents to two grandsons from their son Erik's marriage. The Head coach, Erik, is in a marital relationship with the former cheerleader Nikki Sapp. Erik Spoelstra's parents became grandparents for the second time with the birth of Erik Spoelstra's son, Santiago Ray Spoelstra, in March 2018. Similarly, they have another grandson from Erik, Dante Nicholas Spoelstra, born in December 2019.
Erik Spoelstra's mom and dad often meet their children and grandchildren during holidays and special occasions. But for now, the two live a serene life away from the unnecessary media dramas at their sweet home in Portland.
Explore more on eCelebrityBabies and get updates on Celebrity Babies, Celebrity Parents, Celebrity Siblings, and More.