Vlad and Nikita, full name Vladislav Vashketov and Nikita Vashketov, are the two brothers featured in the YouTube Channel, Vlad, and Niki. At the moment, their YouTube channel engrosses over 59 million subscribers, with more than 39 billion views in total. In 2020, Vlad and Nikita gained the No.1 position in the list of highest-paid YouTubers earning $64 million in total. Each video featuring the Vashketov brothers pulls in $312 312, letting them earn millions in total. The credit for their career as a YouTuber and kid influencers goes to their mom and dad, Victoria Vashketov and Sergey Vashketov.
Vlad and Nikita's parents, Sergey and Victoria, do not only assist their sons in one YouTube channel. Along with Vlad and Niki, they operate fourteen more YouTube Channels in eleven different languages. Here is how Vlad and Niki's parents manage to run multiple YouTube Channels, along with some additional information about them.
The Vashketov Family's 15 YouTube Channels In 11 Languages
As mentioned earlier, Vlad and Nikita's parents, Sergey and Victoria, run fifteen YouTube channels, including Vlad and Niki. The fascinating thing is that each of their YouTube Channels is in different languages, eleven in total, including Indian, Arabic, Russian, and many more. Their Channels have led them to the list of one of the most subscribed YouTube personalities in the world.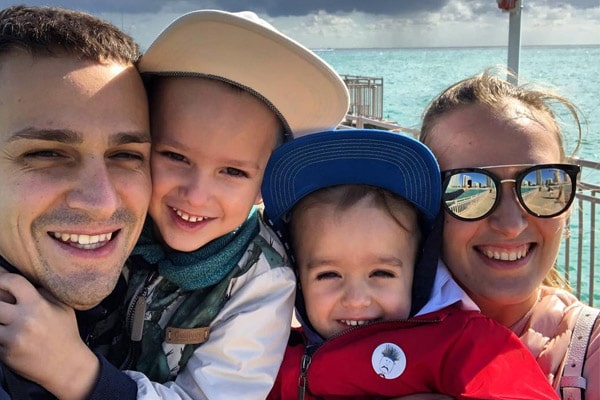 All the fifteen YouTube channels feature their sons performing various fun activities. Vlad and Niki pretend to play, travel to various places, and tell stories that get uploaded in all the fifteen channels in eleven languages worldwide.
It certainly is quite hard to prepare little toddlers, make them act accordingly, and upload it on YouTube after a lot of editing. However, Vlad and Niki's parents, Victoria and Sergey, seem to be masters in it. It looks like they make their sons act accordingly within a snap of a finger.
ALSO READ: 7 Celebrity Parents Who Left Acting And Hollywood For Their Children
Sergey and Victoria's YouTube Channels have a strong visual identity, which attracts many viewers. Moreover, as their channels are focused on preschoolers, they use toys, colorful things, and music that kids love on their videos. Plus, Sergey and Victoria are clever enough to upload preschooler-focused videos in different languages so the viewers can watch them suitably. These might be the reasons Vlad and Nikita's parents are able to handle fifteen channels.
Vlad And Nikita's Parents Have One More Son
The proud parents of Vlad and Nikita, Victoria and Sergey, have one more son. Their youngest son, Christian Vashketov, arrived on 11 September 2019. Recently, in September, the Vashketov family celebrated Christian's first birthday. Vlad and Nikita's friends attended the grand birthday party and had so much fun playing various games.
Sergey and Victoria's youngest son, Christian, even gives frequent appearances on their YouTube channels. Young audiences and kids lovers can watch him playing with his brothers on the videos. Moreover, people can see the adorable little boy, Christian featuring in his parents and brother's Instagram and Facebook pages.
Sergey And Victoria Are Active On Instagram
The owners of fifteen YouTube channels in eleven different languages, Sergey and Victoria, are also available on Instagram. Vlad and Nikita's mother, Victoria Vashketov, currently has over 36K followers on her Instagram. Similarly, Vlad and Nikita's father, Sergey Vashketov, is available on Instagram with over 13K followers. However, the parents of three still have to work hard to gain as many followers as their sons.
View this post on Instagram

Currently, Vlad has more than 92K followers, while Niki has over 61K followers on their respective grams. Every Instagram page of the Vashketov family is occupied with photos of them playing together and doing various fun activities. The bio of their gram also contains a link to their merchandise shop 'Vlad and Niki.'
Nevertheless, Sergey and Victoria are earning millions along with having fun and letting their kids have fun with their toys and enjoy their childhood to the best.
Explore more on eCelebrityBabies and get updates on Celebrity Babies, Celebrity Parents, Celebrity Siblings, and More.