If you have watched the popular NBC sitcom Parks and Recreation, you have probably heard the name Aubrey Plaza. She played the role of April Ludgate in the series, which aired from 2009 to 2015. Aubrey has also had a variety of roles in other projects such as Mystery Team, Funny People, Scott Pilgrim vs. the World, and Monsters University.
Aubrey definitely has quite a fame under her name but have you ever wondered what her mother is like for her to be such a joyful actress? Well, Aubrey was born to her parents David Plaza and Bernadette Plaza. Bernadette has been a loving and supporting mother for Aubrey, so why don't we take a look at some interesting information that we have gathered about Aubrey Plaza's mother, Bernadette.
Aubrey Plaza's Mother Bernadette Is An Attorney
Aubrey Plaza's mother, Bernadette, is an attorney who is currently working at Goldfein & Joseph, which is a Philadelphia-based law firm. Prior to joining the firm, Bernadette worked as a Deputy Attorney General for the state of Delaware. As a lawyer, she focuses on the areas of toxic tort, product liability, workers' compensation, and insurance defense claims.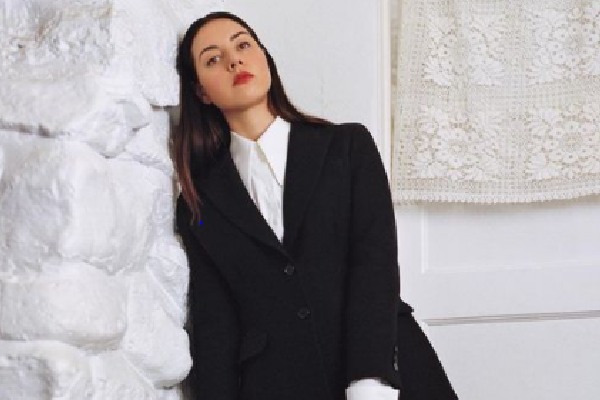 Bernadette completed her education at Widener University School of Law and received her undergraduate degree from the University of Delaware. She is a member of the Delaware State Bar Association and serves the United States District Court for the District of Delaware.
Bernadette is a prestigious lawyer in her area, so she has a lot of respect. Aubrey must have been inspired by her mother a lot to become a strong independent woman like her, which she did in a spectacular fashion. Bernadette must be very proud of what her daughter Aubrey has achieved so far.
Also Read: Amy Adams' Mother Kathryn Adams, Did Amy Inherit Acting Skill From Her? 
Bernadette Is Of Irish-English Descent
Aubrey Plaza's mother, Bernadette, is of Irish-English descent, while her father, David, is Puerto Rican making all of the children quite diversified. Aubrey has a huge family of cousins back in Puerto Rico. Being a diversified child, Bernadette's daughter Aubrey faced some challenges growing up while, at times, it would also help her stand out from others. All in all, she is proud of her lineage.
Bernadette Is A Mother Of Three
Bernadette and her ex-husband David Plaza, who is a financial advisor, are parents to three daughters, including Aubrey. As the couple is divorced for some time, David has remarried while Bernadette is most likely single. Aubrey is the eldest daughter with her two sisters, Renee Plaza and Natalie Plaza, following her. The three siblings are quite fond of each other and spend quite a lot of time with each other.
View this post on Instagram

Audrey even shared an old photo of them fighting for a ball on the occasion of Sibling's day. Bernadette has been an exceptional mother of three children. And as an attorney, she really had to manage her work and family to ensure that her daughters grew up without any problems. As all of them have grown up now, she must be really proud that they are doing great in their respective fields.
Explore more on eCelebrityBabies and get updates on Celebrity Babies, Celebrity Parents, Celebrity Siblings, and More.